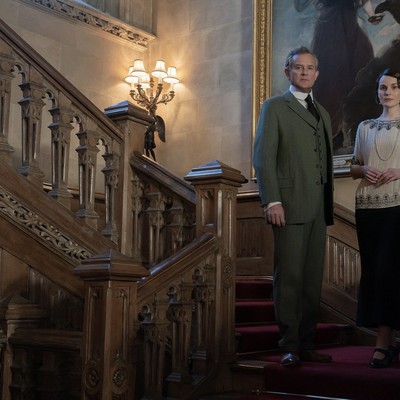 15 New Films To Look Forward To In 2022

From thrillers to period pieces, comedies to conspiracy theories, there's a new film release for everyone this year – both at the cinema and online. Here are the movies those-in-the-know are looking forward to.

Boiling Point
This one-shot film about life in a Michelin-starred kitchen stars the always-great Stephen Graham (The Virtues, Line of Duty). On the busiest night of the year at one of the hottest restaurants in London, charismatic and commanding head chef Andy Jones' life balances on a knife's edge as multiple personal and professional crises threaten to destroy everything he's worked for. A surprise visit from a health and safety inspector puts the staff off, as the overbooked hot spot fills with guests. Meanwhile, Jones tries his best to diffuse tensions between management and crew while catering to the ridiculous demands of customers.
Available to watch on Apple TV now
The Tragedy of Macbeth
A Scottish lord is convinced by a trio of witches that he will become the next king of Scotland and his ambitious wife will do anything to support him in his plans of seizing power. A-listers Denzel Washington and Frances McDormand star in Joel Coen's bold and fierce adaptation – a tale of murder, madness, ambition and wrathful cunning, shot in beautiful black and white.
In cinemas now
Belfast
Written and directed by Kenneth Branagh, Belfast is a poignant story of love, laughter and loss in one boy's childhood, amid the music and social tumult of late-1960s Northern Ireland. With an acclaimed ensemble cast (Caitriona Balfe, Judi Dench, Jamie Dornan, Ciaran Hinds and Jude Hill) this is a personal and joyful film about the power of memory. At its centre is Buddy, a young boy on the cusp of adolescence, whose life is filled with familial love, childhood hijinks and a blossoming romance. Yet, with his beloved hometown caught up in increasing turmoil, his family faces a momentous choice: hope the conflict will pass or leave everything they know behind for a new life.
In cinemas now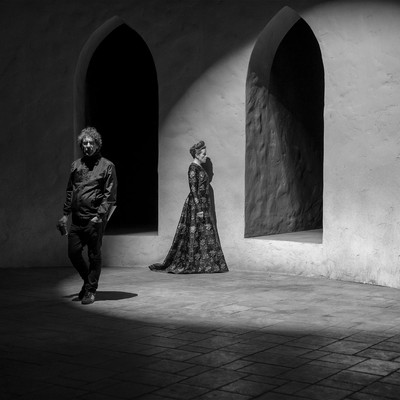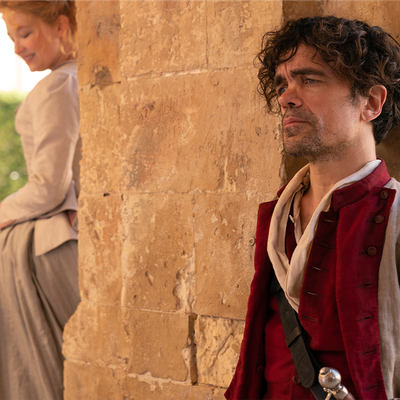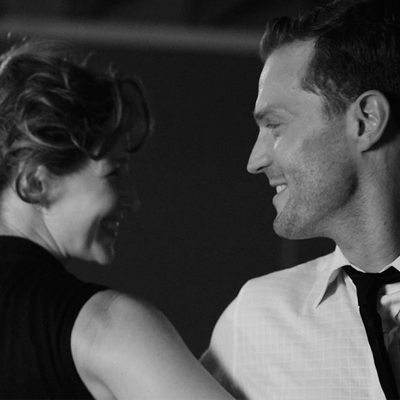 Cyrano
This new musical is the latest film from Atonement, Pride & Prejudice and Darkest Hour director Joe Wright. Starring Game of Thrones' Peter Dinklage, this adaptation of Edmond Rostand's classic play tells the story of Cyrano de Bergerac as he pines for the affections of the beautiful Roxanne, who has fallen in love with another man named Christian de Neuvillette. Though Cyrano understands that his social status and physical appearance will forever keep him from his love, he offers his skills as a gifted poet to Christian in an effort to bring the two lovers together.
In cinemas now
The Northman 
Don't let the Game of Thrones look and feel of The Northman put you off – it's got one of the greatest casts of the year: Alexander Skarsgård, Nicole Kidman, Claes Bang, Anya Taylor-Joy, Ethan Hawke, Björk and Willem Dafoe are all here. The film comes from visionary director Robert Eggers (The Lighthouse, The Witch) and promises to be an action-filled epic that follows a young Viking prince on his quest to avenge his father's murder.
Released on 22nd April
Elvis
This much-hyped biopic is the newest film by Baz Luhrmann (Moulin Rouge, Romeo & Juliet). While most of the details are under wraps, we do know this will be another Luhrmann musical. The film stars Tom Hanks as Colonel Tom Parker, Austin Butler (best known for his role in Once Upon A Time In Hollywood) as Elvis and Olivia DeJonge as Priscilla Presley. We predict this is going to make Butler a household name.
Released in June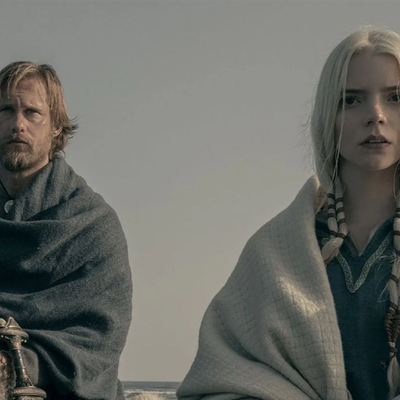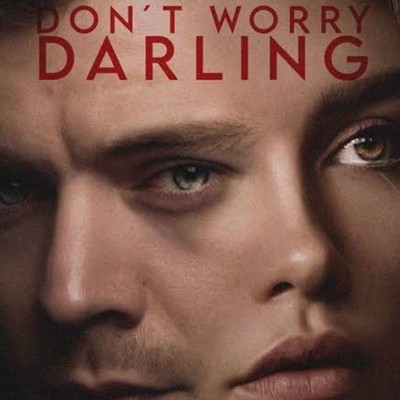 Where The Crawdads Sing 
Where the Crawdads Sing is the much-anticipated film of the novel by Delia Owens. Reece Witherspoon knows a hit when she sees one (see Little Fires Everywhere), and Owens' book is just that – it's currently spent 124 weeks in the bestseller charts. The film stars Harris Dickinson, David Strathairn and Normal People's Daisy Edgar-Jones as Kya. Sensitive and intelligent, Kya has survived for years alone in the marsh that she calls home, finding friends in the gulls and lessons in the sand. When two young men from town become intrigued by her wild beauty, she opens herself up to a new life – until the unthinkable happens.
Released in July
Don't Worry, Darling
Excitement is high for this one, which stars SL faves Harry Styles and Florence Pugh. Director Olivia Wilde (Booksmart) sent the internet into a frenzy after releasing an 11-second teaser, while the set is rumoured to be the place where her and much-documented real-life romance with Styles began. The plot focuses on a 1950s housewife, who lives with her husband in a utopian experimental community. Soon, she begins to worry that his glamorous company may be hiding disturbing secrets.
Released in September
Parallel Mothers
Penélope Cruz won Best Actress at the Venice International Film Festival for her performance in Parallel Mothers. Two women, Janis and Ana, meet in a hospital where they are about to give birth. Both are single and became pregnant by accident. Middle-aged Janis has no regrets and is exultant. Ana, an adolescent, is scared and repentant. Janis tries to encourage her as they move like sleepwalkers through the hospital corridors. The few words they exchange in these hours will create a very close bond, which will develop and complicate by chance, changing their lives in a decisive way. The film comes from writer-director Pedro Almodóvar, one of Spain's most celebrated filmmakers and the man behind Women On The Verge Of A Nervous Breakdown and Volver.
Released on 28th January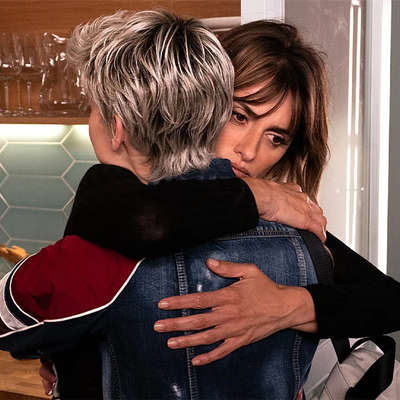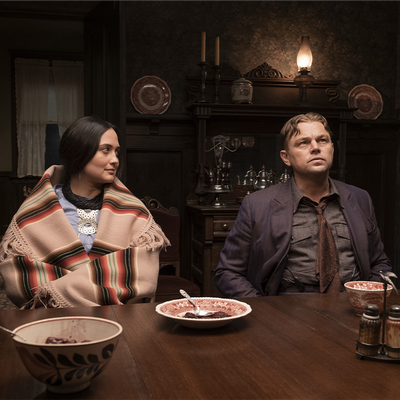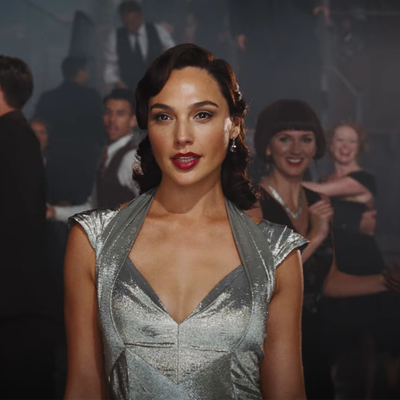 The Killers of the Flower Moon 
Killers of the Flower Moon is an upcoming American Western crime drama film directed and produced by Martin Scorsese, based on the 2017 non-fiction book by David Grann. The film will reunite Scorsese with Leonardo DiCaprio for the sixth time, and also stars Robert De Niro, Jesse Plemons, Brendan Fraser and John Lithgow. The mystery focuses on members of the Osage tribe, who are murdered under mysterious circumstances in the 1920s – sparking a major FBI investigation involving J. Edgar Hoover.
Release date TBC
Death On The Nile 
This one has had its release date pushed back time and again thanks to the pandemic. Kenneth Branagh directs and stars as famous sleuth Hercule Poirot in this reboot of the classic film. This time, the Belgian detective must interrogate a set of murder suspects on a boat after a rich heiress is killed. Will he be able to find the culprit before they reach port? The film also stars Letitia Wright, Armie Hammer, Gal Gadot, Annette Bening, Dawn French and Russell Brand.
Released on 11th February
Downton Abbey: A New Era
The original cast of Downton Abbey will all return for this second film. In addition to the original cast, Hugh Dancy, Laura Haddock, Nathalie Baye, Dominic West and Jonathan Zaccaï will join the family. Fans of the show needn't worry, as Downton creator Julian Fellowes has written the film's screenplay, with Bafta and Emmy-nominated director Simon Curtis (My Week with Marilyn) on directing duties.
Released on 18th March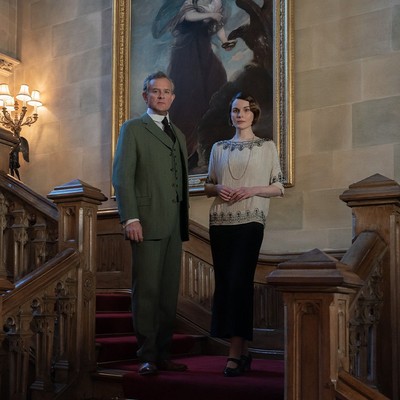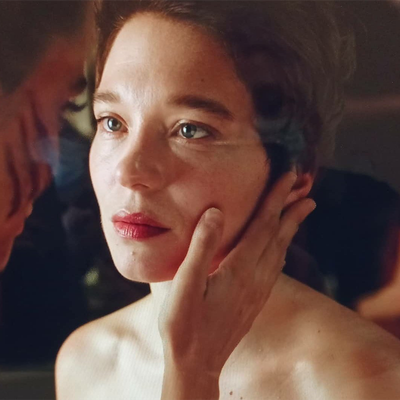 Crimes of the Future 
David Cronenberg's Crimes of the Future also has an amazing cast: namely Viggo Mortensen, Léa Seydoux and Kristen Stewart. Originally written in 1970, it's taken the psychological-horror auteur decades to get this into production. It's set to be a deep dive into the not-so-distant future in which humankind is learning to adapt to its synthetic surroundings. This evolution moves humans beyond their natural state and into a metamorphosis, which alters their biological makeup.
Released in September
Blonde
Blonde is an upcoming biographical drama based on the 2000 novel by Joyce Carol Oates. It stars Ana de Armas (the breakout star of No Time To Die), Adrien Brody, Bobby Cannavale and Julianne Nicholson, and will land on Netflix later this year. Oates' book chronicles the fictional inner life of Marilyn Monroe and was a finalist for the Pulitzer Prize and the National Book Award. The story offers an intimate, unsparing vision of the woman who became Marilyn Monroe: the child who visits the cinema with her mother; the orphan whose mother is declared mad; the woman who changes her name to become an actress; the fated celebrity, lover, comedian muse and icon. Oates tells an epic American story of how a fragile, gifted young woman makes and remakes her identity, surviving against crushing odds, perpetually in conflict and intensely driven.
Release date TBC
The Souvenir Part II 
The first film, released to acclaim in 2019, saw writer-director Joanna Hogg delve into the life of an enigmatic young woman – a shy but ambitious film student (played by Honor Swinton Byrne) who begins to find her voice as an artist while navigating a turbulent courtship with a charismatic but untrustworthy man (Tom Burke). In part two, Julie returns with Tilda Swinton as her mother Rosalind and Richard Ayoade as fellow film student Patrick. In the aftermath of her tumultuous relationship, she begins to untangle her fraught love for him in making her graduation film, sorting fact from his elaborately constructed fiction. This is a story of first love and a young woman's formative years, which mixes memoir and fantasy.
Released on 4th February
DISCLAIMER: We endeavour to always credit the correct original source of every image we use. If you think a credit may be incorrect, please contact us at info@sheerluxe.com.