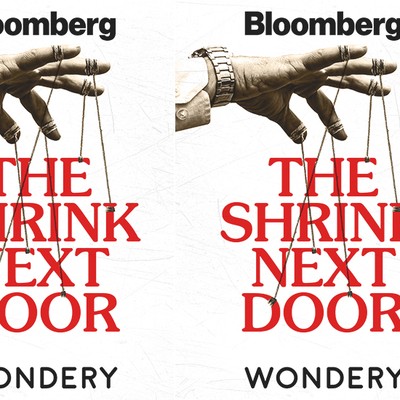 This New True-Crime Podcast That Will Have You Questioning Your Neighbours

The genre of a true-crime podcast is always on our radar, so, we're excited that Wondery – the team behind Dr Death – is back with a brand-new story full of twists, turns and plenty of mystery to keep our headphones glued to our ears…

What is it about?
Veteran New York Times journalist Joe Nocera knows a good story when he sees one – luckily, one moved in right next door. Joe's Hampton neighbour, Ike, was therapist to celebrities and Manhattan's elite. He has star-studded parties at the vacation house. But one summer, Joe came home to discover that Ike had disappeared. Turns out, the summer house next door had never belonged to Ike in the first place. It was Marty's, a patient of Ike's who had finally broken free from Ike's psychological domination.

What is the main storyline?
This story is quite complicated, so you need to pay attention. Back in 1981, Marty had his fair share of problems – his parents had recently died; he had a failed relationship under his belt, and he was having trouble at work. So, he sought professional help. That year, he had his first appointment with psychiatrist Ike Herschkopf. Dr Herschkopf took a liking to Marty and agreed to have him as a patient – something, Ike assured Marty, he doesn't always do. But before long, Ike had managed to cut him off from everyone he knew. Marty had changed and friends didn't know why. Over the years, according to Marty, Ike collected fees from him while turning him into a kind of personal servant.
Joe Nocera's podcast has been seven years in the making. Drawn from over 60 hours of interviews with over two dozen people, as well as a trove of documents including old photos, home videos, legal documents, party invitations and guest lists, and a trail of personal and official letters spanning nearly four decades, he's attempted to get to the bottom of how Ike became such a powerful force in Marty's life.
"Psychiatrists have long understood they have a kind of power, especially over their most vulnerable patients. One of the principles of medicine is to first do no harm, which is followed by doctors to this day," says Nocera. "Maybe it's harder in the case of psychiatrists to see whether they are helping or harming — and where to draw the line."

Will you enjoy it?
This podcast is a collaboration between Bloomberg publishing and Wondery – the guys who brought us Dr Death and Over My Dead Body. So, if you're a fan of their previous work, you're guaranteed to like The Shrink Next Door. This, however, isn't about death, but it's scary in a different way. It's more about how one person can have power and control over another. How one therapist's psychological manipulation as he crossed way too many lines and defrauded his patients – Marty in particular, whose life Ike dominated for over 29 years. And the scariest part about this podcast? Ike's still out there.
Listen to the first three episodes on Wondery.
DISCLAIMER: We endeavour to always credit the correct original source of every image we use. If you think a credit may be incorrect, please contact us at info@sheerluxe.com.