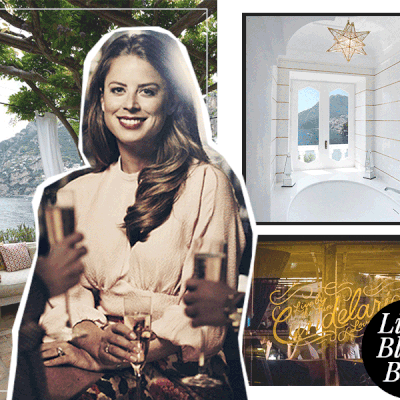 Lydia Forte's Little Black Book

Lydia Forte has spent her life in luxury hotels travelling the globe. As part of the new and exciting generation of Forte hoteliers – her grandfather was Charles Forte who founded the hugely successful hotel group – Lydia now heads up food and beverages for the brand. But it's not just air miles she's clocked up living and breathing food and travel, her position has also given her the instinct to seek out the very best, be it a hotel with Insta-worthy interiors or an understated local restaurant. Here, Lydia shares her Little Black Book of London and beyond, from travel to food to shopping…

First of all, where's your favourite place for date night?
Kitty Fisher's in Shepherd's Market. It's dark, cosy and intimate, with great food – and it feels casual, but actually, you're getting a top-rate experience. Plus, not everyone's been. Also, River Café to impress!
 
Which London restaurant has interiors you love?
It's got to be 5 Hertford Street – any of the spaces in there are extraordinary, all done by the designer Rifat Ozbek and overseen by owner Robin Birley's expert eye. It's so original and at the very limit of over-the-top, but still completely chic. You get a sense that every item has been individually sourced from auctions and dealers, right down to the silver matchboxes on every beautiful (and unique) fireplace.
 
What was the last incredible meal you ate?
Of the recent London openings, I loved Core by Clare Smyth and Ikoyi. My last incredible meal was probably at Fulvio Pierangelini's house in Rome, on his little terrace. He's our Creative Director of Food at Rocco Forte Hotels (he previously had a San Pellegrino top 20 and two Michelin-starred restaurant called Gambero Rosso before he came to work for us). He cooks incredibly simple things at home with whatever he's found in the market that day, but with some kind of magic in his fingers. You literally can't eat better anywhere.  
 
Can you pick your favourite dish at a London restaurant?
Chocolate Nemesis at the River Café and Fagotellli alla Carbonara at Beck at Brown's.
 
What about you're the best place for Asian food in the capital?
Hunan for Chinese/Szechuan/Taiwanese in London (Pimlico), Din Tai Fung for Xiao Long Bao (opening in London next week but there's many around the world), Gymkhana for hearty Indian on Albemarle Street, A Wong for Chinese dim sum, Dinings for Japanese fusion, Parc Chinois for the flashiness of it and the Chinese carbonara they do (with sea urchin).
Where's best for comforting Italian fare?
Beck at Brown's in London. Or anywhere that Fulvio Pierangelini has a hand (all of our other hotels in Europe).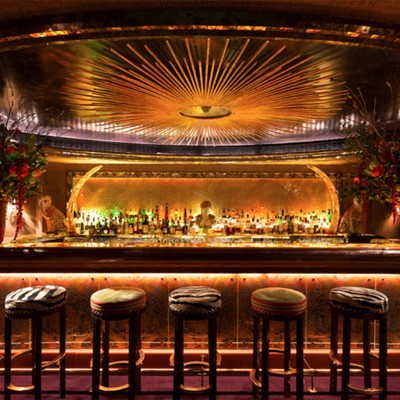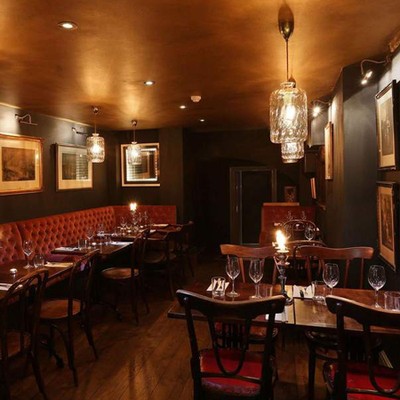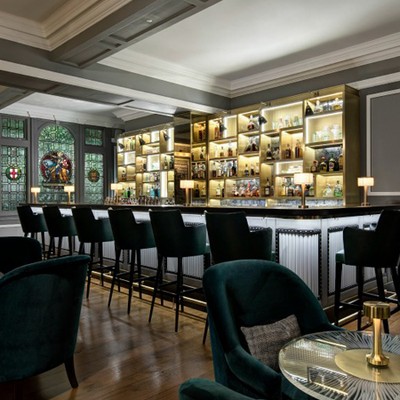 Which bar do you always return to and what do you order?
The Donovan Bar at Brown's, one hundred percent. I love Salvatore Calabrese's Breakfast Martini, made with a hint of organic marmalade. Or Bar Termini for a quick pre-dinner Negroni.
 
And, of course, you're favourite London pub?
Marksman Public House, for the food and the authentic pub interiors.
 
Where do you to seek out comfort food?
In-N-Out Burger in Los Angeles.
 
Is there a place you've yet to try but really want to?
Hide in Mayfair and Sabor, also in Mayfair.
 
What's your must-book event of the year?
The Frieze & Frieze Masters art fairs.
 
Which boutique hotel is your favourite?
Villa Tre Ville outside Positano. Also the most expensive, unfortunately.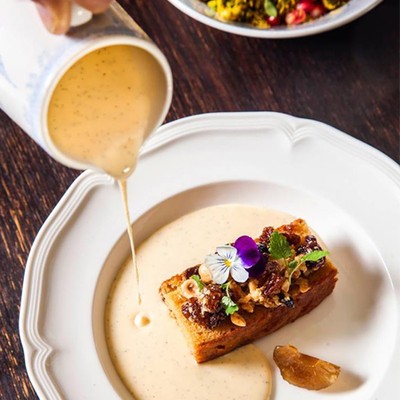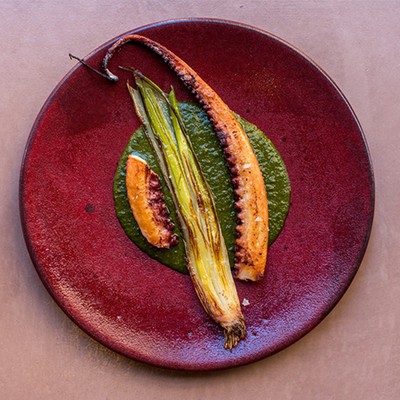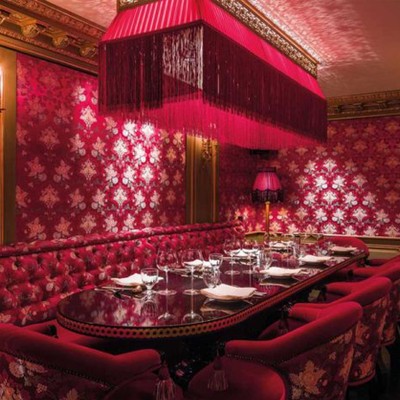 You've been to some of the best hotels in the world – is there anywhere you would happily move into?
Where are the best places to stay, eat, drink and shop in Paris?
Septime for dinner, Tchaa La Maison du The for tea, Le Petit Marché for lunch, Hotel Costes for a drink and Candelaria for a night out.
Can you give us your top three hotels in Europe?
Hotel de la Ville in Rome, opening next May. I can't tell you how excited I am about the location on top of the Spanish steps and the amazing views from the terraces, plus the restaurants and bars we're creating and the interiors. Also, Hotel de Rome in Berlin has a great rooftop bar, the best location in Berlin and cool interiors. La Posta Vecchia outside Rome for its charming location, interiors and lovely food.
Which hotel holds fond memories for you?
Penina in the Algarve. We used to go as children with the entire extended family when it belonged to my grandfather. I remember a giant chess set, a lobster tank and a diving board that felt so high at the time it seemed impossible to climb. It's where I learnt to horse ride and where I have very fond memories of my grandfather, Charles Forte.
Where's the most romantic place in the world to you?
Patagonia – Torres del Paine national park in Chile – for the unparalleled beauty of the wilderness.
Have you travelled anywhere recently that you absolutely loved and where is on your wish list to go to next?
Japan is next! Loved Chile and Seoul.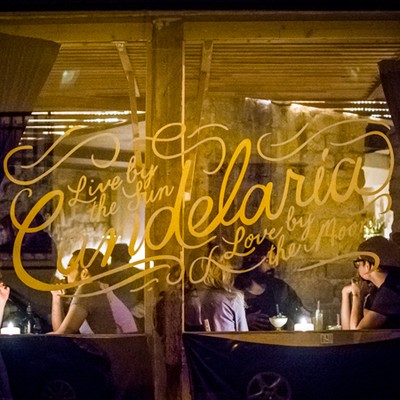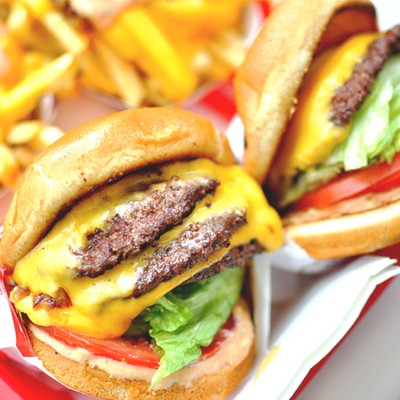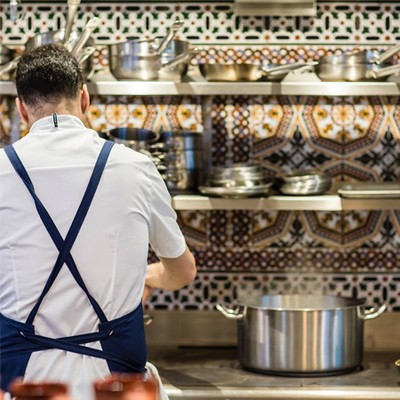 Do you have a favourite beach destination?
I'm not a huge fan of a beach holiday. I like to move around and don't really like to lie in one place. Corsica for a road trip around the whole coast is amazing though.
What about city break? And where do you stay?
Somewhere I haven't been before. Istanbul & Copenhagen are on my list, but I'm going to Budapest next.
The UK is also great for a staycation – where's a spot you love?
Three Chimneys on the Isle of Skye.
Where do you go if you are in need of a health kick?
Who do you think does the best healthy lunch?
La Fromagerie in Marylebone.
What are your favourite London boutiques?
Paxton & Whitfield on Jermyn Street for their amazing selection of British cheeses and their customer service, SJ Phillips for sheer sparkle and the carefully curated selection of historic jewellery they have (more for looking than for shopping!), and Daunt Books in Marylebone.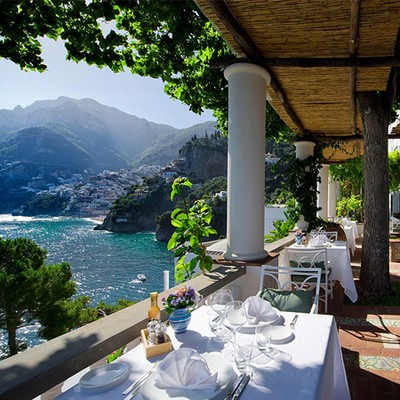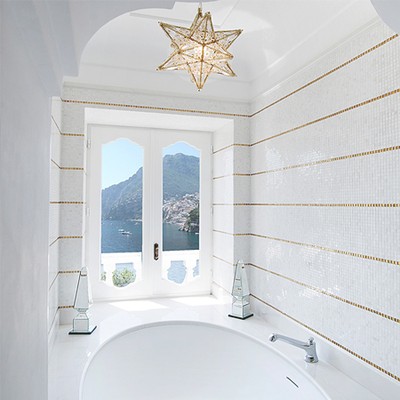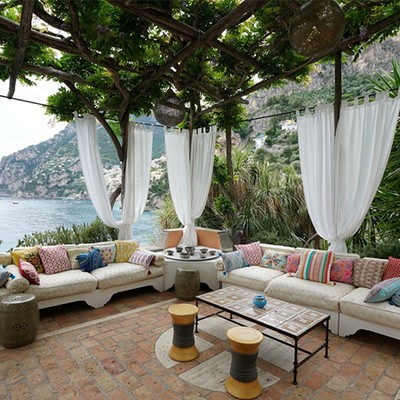 And your favourite department store?
Fortnum & Mason's for the basement food floor.
Christmas is fast approaching, so where's your top place to search for gifts?
Debonnaire for everyone, Emma Willis on Jermyn St for men or Flowerbx for flowers.
Who's the best facialist in London?
Nadia on Fulham Road – she can only be found via referrals and she's amazing at facials, but also just great to chat to.
Where do you get your nails done?
Pam's on Chelsea Manor Street – Pam is brilliant! And Ruuby app for last minute and late bookings.
And what about your hair?
Limoz Logli in Chelsea, my neighbourhood salon. They're the best I've ever found!
Do you have a favourite museum or gallery?
The Royal Academy and National Gallery in London and the San Francisco MOMA.
And what about a favourite cinema?
Curzon Mayfair now that Curzon Chelsea (right next to my house) is closed for refurbishment.
You're pregnant with your first child – where will you be going for children's shopping?
Marie Chantal, of course.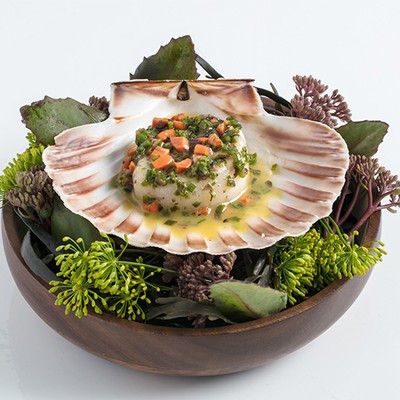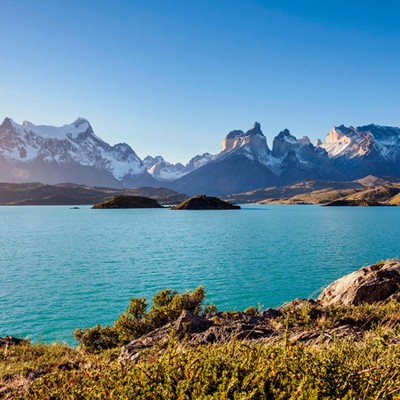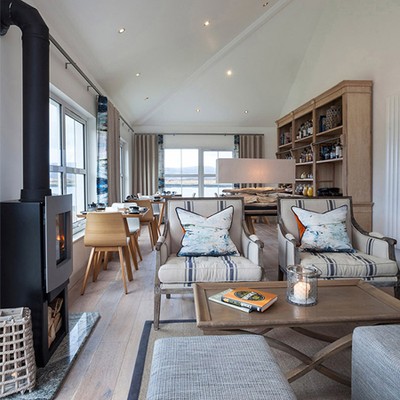 Lydia Forte is Group Director of Food & Beverage at Rocco Forte Hotels. For more information on the hotel group visit RoccoForteHotels.Com
DISCLAIMER: We endeavour to always credit the correct original source of every image we use. If you think a credit may be incorrect, please contact us at info@sheerluxe.com.