Best New Films: October

Oscar season is creeping up, and with it comes a fresh batch of 2019 contenders at the cinema. From Glenn Close in The Wife through to Hamilton's Daveed Diggs in Blindspotting and Ryan Gosling in La La Land's follow up, October sees some standout performances and fright-fests for Halloween…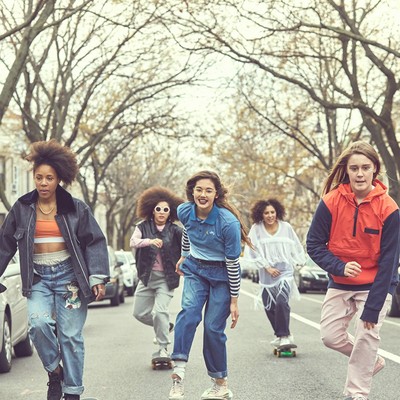 Skate Kitchen
Following her compelling documentary The Wolfpack, Crystal Moselle makes her feature debut with this authentic account of an all-girl skateboarding gang in New York. Kicking against stereotypes, the group prove they can hold their own against any skateboarders, but they soon find loyalty to be the greatest challenge. As lonely suburban teenager Camille journeys deeper into this raw NYC subculture, she begins to understand the true meaning of friendship.
In cinemas now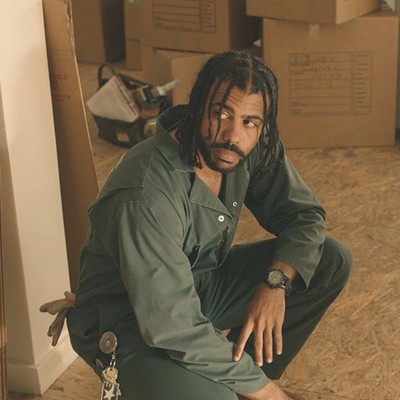 Blindspotting
Lifelong friends Daveed Diggs and Rafael Casal co-wrote and star in this timely and entertaining story about the intersection of race and class, set against the backdrop of a rapidly gentrifying Oakland. The story focuses on Collin (Diggs), who must make it through his final three days of probation for a shot at a new beginning. But his bond with his volatile best friend soon gets tested when Collin sees a police officer shoot a suspect in the back during a chase through the streets. A powerful watch.
In cinemas now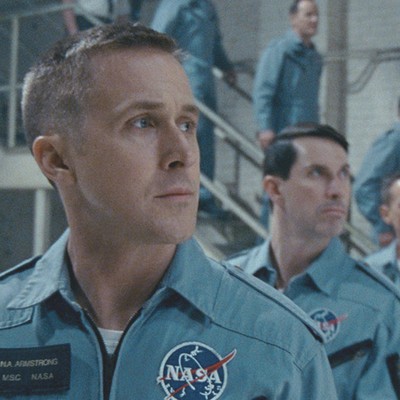 First Man
On the heels of their six-time Academy Award-winning smash La La Land, Oscar-winning director Damien Chazelle and Ryan Gosling reunite for First Man, the tale of NASA's mission to land a man on the moon. Focusing on Neil Armstrong, this is a visceral first-person account (based on the book by James R Hansen) exploring the sacrifices and the cost – on Armstrong and on the nation – of one of the most dangerous missions in history.
In cinemas 12th October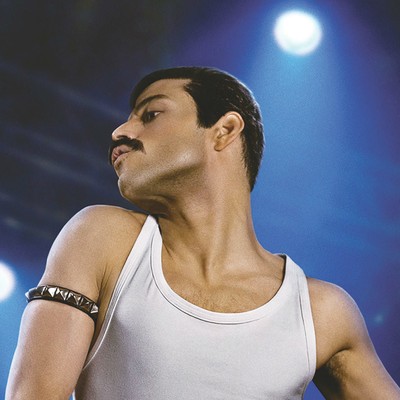 Bohemian Rhapsody
As its name suggests, this Queen biopic focuses on Freddie Mercury, a singer who defied stereotypes and shattered convention to become one of the most loved entertainers on the planet. The film traces the meteoric rise of Queen, Mercury's darker influences and AIDS diagnosis, his failed solo career, and the build up towards the band's legendary concert at Live Aid. A part originally given to Sacha Baron Cohen, Mr Robot's Rami Malek takes on the role of Mercury. We can't wait to see what's in store.
In cinemas 24th October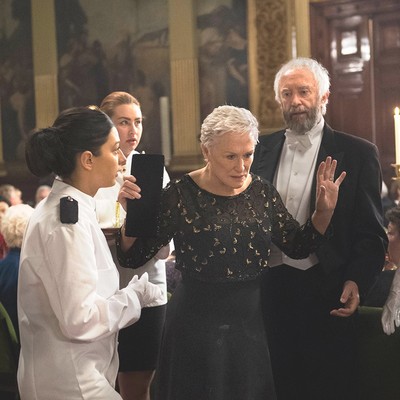 The Wife
Joan (Glenn Close) and Joe (Jonathan Pryce) Castleman have been married for over 40 years. Where Joe is casual, Joan is elegant. Where Joe is vain, Joan is self-effacing. And where Joe enjoys his very public role as the great American novelist, Joan pours her considerable intellect, grace, charm and diplomacy into the private role of a great man's wife. But as Joe is about to be awarded the Nobel Prize for his acclaimed and prolific body of work, Joan starts to think about the shared compromises, secrets and betrayals. With a voice of her own, their marriage will never be the same.
In cinemas now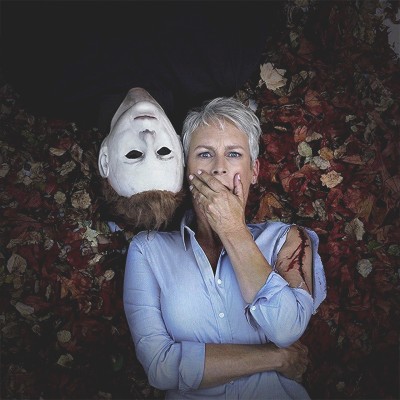 Halloween
It's been 40 years since Laurie Strode (Jamie Lee Curtis) survived a vicious attack from crazed killer Michael Myers on Halloween night. Locked up in an institution, Myers manages to escape when his bus transfer goes horribly wrong and the masked madman makes a beeline for Haddonfield, Illinois. But this time, Laurie's ready for him. The perfect film for Halloween itself.
In cinemas 10th October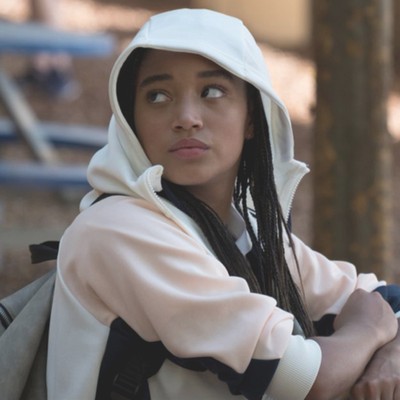 The Hate U Give
Starr Carter is constantly switching between two worlds: the poor, mostly-black neighbourhood where she lives, and the wealthy, mostly white prep school that she attends. The uneasy balance between these worlds is soon shattered when she witnesses the fatal shooting of her childhood best friend at the hands of a police officer. Facing pressure from all sides of the community, Starr must find her voice and decide to stand up for what's right.
In cinemas 22nd October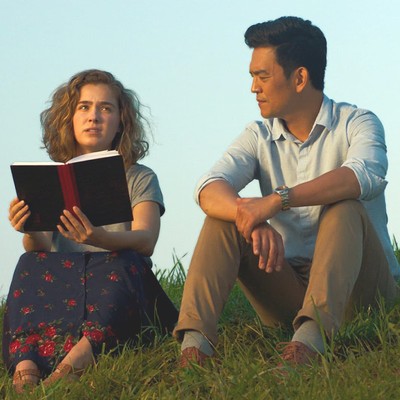 Columbus
When a renowned architecture scholar falls ill during a speaking tour, his son Jin (John Cho) finds himself stranded in Columbus, Indiana – a small Midwestern city celebrated for its many significant modernist buildings. Jin strikes up a friendship with Casey (Haley Lu Richardson), a young architecture enthusiast who works at the local library. As their intimacy develops, Jin and Casey explore both the town and their conflicted emotions: Jin's estranged relationship with his father, and Casey's reluctance to leave Columbus and her mother.
In cinemas now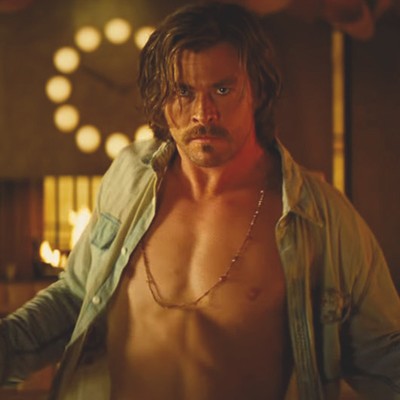 Bad Times At The El Royale
Seven strangers, each with a secret to bury, meet at Lake Tahoe's El Royale, a rundown hotel with a dark past. Over the course of one fateful night, everyone will have a last shot at redemption… Before everything goes to hell. With a super-star ensemble cast featuring Chris Hemsworth, Jon Hamm, Dakota Johnson and Jeff Bridges, this is a smart pastiche of film noir tropes, and a darkly funny thriller.
In cinemas 12th October
 
DISCLAIMER: We endeavour to always credit the correct original source of every image we use. If you think a credit may be incorrect, please contact us at info@sheerluxe.com.