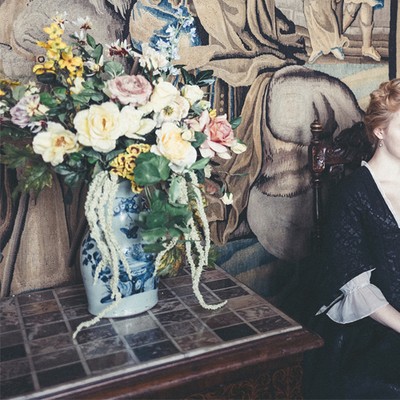 Film Review: The Favourite

One of Hollywood's most surreal directors gets his teeth into an English historical drama, which is sumptuously shot and laugh-out-loud funny. Here's what SL thought of this Oscar-worthy hit, starring Olivia Colman, Emma Stone and Rachel Weisz.

What's the premise?
The latest from surrealist Greek director Yorgos Lanthimos (the brains behind Oscar-favourites Dogtooth and The Lobster) The Favourite reunites The Lobster's Olivia Colman and Rachel Weisz for a witty, historical comedy. It's the early 18th century, England are fighting the French and Queen Anne is fighting poor health – overweight, riddled with gout and failing eyesight – and sporting a mercurial temper.
 
Away from the divisions in parliament, another war is taking place – between Lady Sarah and new servant Abigail, who vie to become Queen Anne's favourite employee. Sarah is the queen's closest friend and long-term confidante, and is often forced to manage the country on the useless queen's behalf. As the war with France intensifies, Sarah's absences from Anne's side give newcomer Abigail (Sarah's down-at-heel cousin) the chance to slip in and become the queen's new companion, with a possibility of finally restoring her social status.
 
What follows is a riotous game of one-up-womanship, as the pair go to great lengths to curry favour with the queen – ranging from sexual favours to slipping poison into cups of tea. As such, this is no buttoned-up corset drama: with sumptuous shots, swoon-worthy costumes and more inclusions of the C-bomb that we can remember in any other recent film, The Favourite adds a contemporary edge to this backstabbing drama as we witness the cunning and charm of this tempestuous trio.
 

Who stars?
Olivia Colman plays The Favourite's object of affection as the ailing Queen Anne. Her performance is pitch-perfect – it's no surprise she won 'Best Actress' at last year's Venice Film Festival for the role. Whether she's muddling her way through an audience with parliament (at one stage, she pretends to keel over to save face over the passing of a bill), demanding that Lady Sarah take her to bed or weeping at the sight of children playing outside (it's revealed that she's lost 17 children), Colman plays the conflicted queen with vim and poignancy. For all the film's comedy, it's the final scenes, following the queen's stroke, that stay with you once the credits roll.
 
As a hardened, loyal servant and wife of a prominent politician, Rachel Weisz's Lady Sarah is most intriguing of all. A close friend – and lover – of the queen, Sarah has the experience of dealing with Anne's childish reactions and lack of confidence to take on the role of ruler in their relationship. Disliked by the opposition in parliament, it's clear Sarah has the queen's ear and is the one who holds the power. This makes Abigail's arrival – and eventual accession – all the more galling. Weisz's portrayal of Sarah's usurpation and final downfall, offers viewers conflicting emotions – alongside some of the film's best one-liners.
 
Then there's Emma Stone. Playing the role of Abigail, Sarah's cousin initially seems sweet-natured, innocent and unlucky, so it's not long before Lady Sarah takes pity and offers her the role of her maid. However Abigail's cunning soon comes into play, as she goes out of her way to make the queen happy – soothing her gout-addled legs and eventually becoming her bedfellow. This ascent from mud-splattered servant to a lady once more isn't pretty – and if the cryptic ending is anything to go by, being Queen Anne's right-hand woman isn't quite as glamorous as it looks.
 
Of the three leads, it's genuinely hard to pick a favourite. The multiple male cast members are outshone by About A Boy's Nicholas Hoult, who plays leader of the opposition, Robert Harley. Bewigged and covered in extravagant make-up, Hoult plays the manipulative politician with glee.
 
Mark Gatiss (League of Gentlemen, Sherlock) plays Lord Marlborough – Lady Sarah's husband – with relish. A military leader, he spends much of the film off-screen and on the battlefront, yet still manages to loom large over proceedings. An early scene of a duck race in slo-mo emphasises Gatiss's understated comic timing.
 
Elsewhere, Taylor Swift's rumoured new man Joe Alwyn impresses as Masham, Abigail's love interest and vehicle for social climbing. Based on this performance, we're looking forward to seeing him in the upcoming Margot Robbie and Saoirse Ronan flick, Mary Queen Of Scots.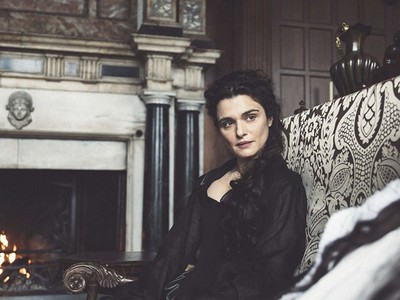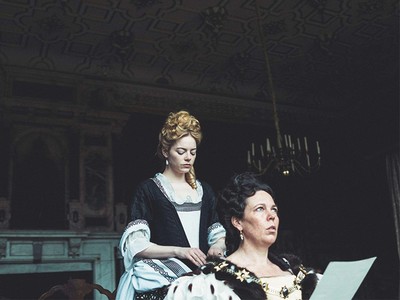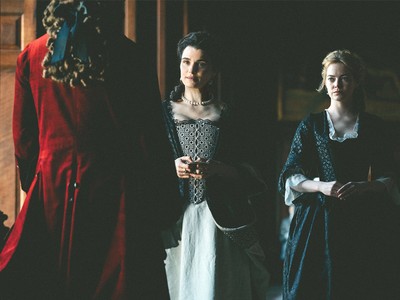 What are critics saying?
In his review for the Guardian, Mark Kermode wrote: 'A trio of pitch-perfect performances from Olivia Colman, Rachel Weisz and Emma Stone drive Yorgos Lanthimos's spiky period drama," adding "Lanthimos's tragicomedy boasts daring performances from its three female stars and lashings of lust, intrigue and deceit."
 
In his write up for Entertainment Weekly, Chris Nashawaty gave the film an 'A' rating, saying "It's worth pointing out that The Favourite is easily Lanthimos' most user-friendly movie. Which isn't to say it isn't strange enough to please his fans, just that it may also convert a legion of new ones."
 
Meanwhile, Peter Travers from Rolling Stone gave the movie five out of five stars, saying, "Emma Stone, Rachel Weisz and the mighty Olivia Colman turn a period piece into a caustic comeuppance comedy with fangs and claws… The Favourite belongs to its fierce, profanely funny female trio."
 
The Favourite is in cinemas now.
DISCLAIMER: We endeavour to always credit the correct original source of every image we use. If you think a credit may be incorrect, please contact us at info@sheerluxe.com.