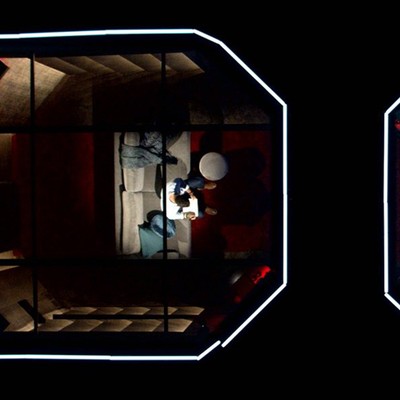 The Netflix Show To Binge Now: Love Is Blind

If you're a Love Island fan you may already know there's a new dating show the world is going mad about. If you don't, then clear your diary because Netflix Original Love Is Blind, where daters fall in love and propose without seeing their partner face to face, is the series to binge-watch now. People are hooked and here's why…

In new Netflix series Love Is Blind, singles who want to be loved for who they are – rather than what they look like – sign up for a less conventional approach to modern dating where they hope to meet the person they want to spend the rest of their lives with – without seeing them. 
With no distractions from the outside world, the singles talk to a stream of potential love interests behind a wall and when a meaningful connection is made, they propose, never having seen each other in the flesh before.  Engaged and back in the real world, as the couples plan their wedding day, they quickly discover whether they can turn their emotional connection into a physical one before the ceremony is due to take place in four weeks' time. At the wedding – in front of both partner's family and friends – each person must decide whether they want to go through with the marriage or never see their fiancé again.
Hosted by Nick and Vanessa Lachey, this addictive ten-part show aims to uncover whether looks or age do matter, or if love really is blind. The start of the series sees two groups of 15 women and men split into single-sex apartments. These episodes focus on the 'pods' – two chambers opposite each other where potential matches can get to know everything about the person over as many dates as they'd like – and, in many cases, as many glasses of wine – all without ever seeing the other person. Following a series of speed-dates to get to know the 15 prospective matches, connections are made, potential partners are whittled down and declarations of love abound.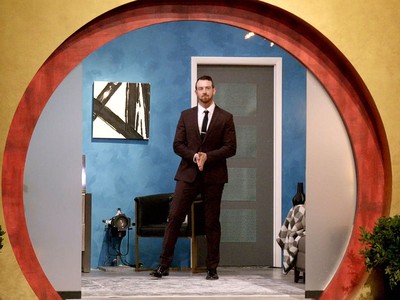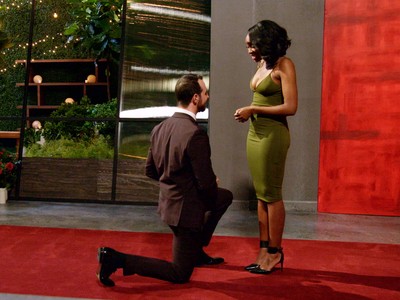 As with every dating show, over the ten days of 'blind' meetups, there are rivalries – one contestant attempts to play three smart women off against each other – and competition is fierce. You'll form allegiances of your own and root for the underdogs. Three episodes in, there are already six matches, all engaged and fresh from encountering one another face to face for the first time. As the 12 contestants are whisked off to Mexico to get to know each other as a living human being, rather than a faceless voice, things really start to get interesting.
As you'd expect, what unfolds over the course of the series are both real connections and a hefty dose of game-playing. But similarly to shows such as Married At First Sight and Dating In The Dark, the focus here is on attraction away from what someone looks like – essentially the very opposite of the likes of Love Island, which has often come under fire for promoting looks-obsessed contestants. That said, there's no one on Love Is Blind who isn't conventionally good looking, and none of the couples have a horrible shock when the big reveal arrives. However, there's no denying that the experiment breaks down traditional dating barriers, tackles weighty topics such as interracial relationships and bisexuality, and ends up with well-made matches who would never have given each other a chance in the outside world.
Rumour has it a reunion episode is due to hit Netflix on 5th March. We can't wait to see what happened to those left at the altar – and whether those of them that got married have stuck it out.
Love Is Blind is available to stream in full now
Visit Netflix.com
DISCLAIMER: We endeavour to always credit the correct original source of every image we use. If you think a credit may be incorrect, please contact us at info@sheerluxe.com.