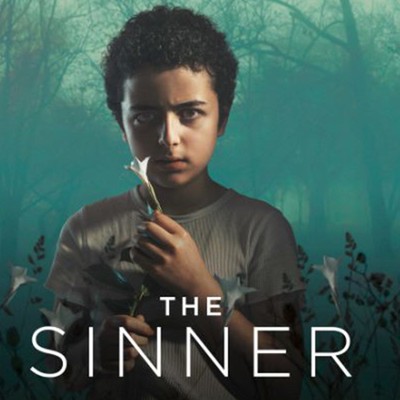 The Sinner 2 Is Here – And This Series Might Be More Addictive Than The Last

When the first season of The Sinner arrived on our screens in 2017, it didn't take long before it was all we could talk about. Its gripping and disturbing narrative turned the traditional murder mystery on its head and kept us engrossed from start to finish. Season two has just hit Netflix this November – but could it hit 94% fresh like its predecessor? We watched it to find out…

What's the premise?
Season two of the crime thriller focuses not on the mysterious main character from season one, played by Jessica Biel on top form, but rather on a preteen named Julian. The first episode opens on Julian in a car with a man and a woman, driving to what seems to be a family holiday to Niagara Falls. When they suffer car trouble, the threesome must stop over for a night's stay in a hotel along the way. The next morning, Julian heads out to the breakfast bar and returns with tea. But after a few sips, the dad falls dead in the shower and the mum collapses, fitting violently on the hotel room floor. Julian just killed his parents.
But of course, this is not an open-and-shut case – something's not quite right about this familial double homicide. Enter: Detective Harry Ambrose, back for another curious case he just can't resist. He's been contacted by detective-in-training Heather Novak to help her solve the crime and, as is standard, he gets too deeply involved with the case. For Ambrose, returning to his childhood home of Keller, New York, brings back painful memories and an inert need to help Julian. His search for Julian's motive leads him to a woman named Vera, who runs a utopian community on the outskirts of town – and who also claims to be Julian's mother.

Who stars in it?
Those wanting to see more of Jessica Biel's Cora Tannetti will be sorely disappointed – the series has moved on from her storyline completely to focus on Julian's (although Biel still signs on to exec produce this season). But, of course, Bill Pullman (Independence Day, Casper) is back on top form as Harry Ambrose, teaming up with Heather Novak, played by Natalie Paul (The Deuce). Carrie Coon (Gone Girl, Fargo) is the controlled and forceful leader, Vera, desperate to take back 13-year-old Julian – who is tackled by 14-year-old Elisha Henig, a star in his own right after key roles in the likes of American Vandal, Alex, Inc. and Mr Robot.
What are the critics saying?
In a rare turn of events for Hollywood, many have praised the second season of The Sinner as better than the first – which, as those who have seen the first season will know, is no easy feat. Vanity Fair praised it for doing "a more-than-capable job of following up its first season," while Vulture lauded Coon's performance, saying the actress was "reason enough to watch the latest instalment of this anthology crime series" and Rolling Stone commended the "smart way" the makers of the series "mix and match elements of the original so the sequel doesn't just feel like a rehash of what worked the first time".

Will I like it?
The good thing about this series is that, although there's fleeting references to the case of Cora Tannetti, you can start on this season without having seen the first. Its influences are obvious – a detective who reluctantly returns to his hometown to investigate a murder is reminiscent of this year's Sharp Objects with Amy Adams, and the whole commune/cult vibe smacks hard of Wild Wild Country, quite obviously taking notes from the Duplass brothers' documentary.
But The Sinner is an interesting kind of crime drama. It's not a whodunnit, but a whydunnit: we know who the murderer is from the very start, so it's the writer's job to unpack just what lead the killer to such heinous acts. Season one held more suspense for us, but season two is particularly offbeat, which leads to further intruige; there's strange things that happen at Vera's commune, from unconventional and violent therapy sessions and a curious, monolithic statue inside a barn that is worshiped obsessively by followers. The Sinner constantly plays with whom we can trust and who's telling the truth – is it wide-eyed Julian, who can't seem to deal with his anger? Or cult leader Vera, who will do anything to protect Julian? Or could it be Novak, who might have more personal ties to the case that we first thought? That's the sign of a great murder mystery – The Sinner 2 is completely confident in its abilities to mess with your mind.
The Sinner 2 is available on Netflix now.
DISCLAIMER: We endeavour to always credit the correct original source of every image we use. If you think a credit may be incorrect, please contact us at info@sheerluxe.com.