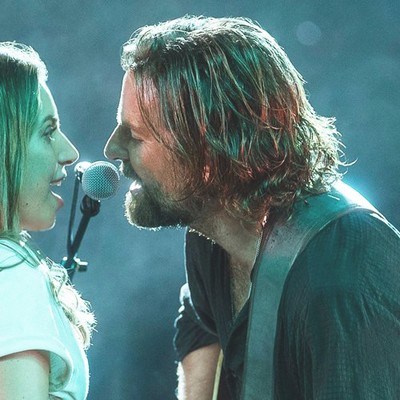 SL Film Review: A Star Is Born

It seems fitting Lady Gaga's first major movie would be a musical – but there's much more to A Star Is Born than the addictive soundtrack (seriously you won't get these songs out of your head). Joining a line of legendary singer-actresses before her, Gaga's performance in the new remake has set her up as Hollywood's next big thing, and proves first-time director Bradley Cooper is a force to be reckoned with. Here's why it's well worth a trip to the cinema…

What's the premise?
A Hollywood tale almost as old as the industry itself, A Star Is Born relates the story of two lovers on dramatically differing paths: a famous man furiously racing to the bottom and a woman soaring to the top. Before the Cooper-Gaga take, it had three iterations – the 1937 classic, a Judy Garland remake in 1954, a 1976 Barbara Streisand revival – but Streisand's musical bombed so badly at the box office, Cooper admitted he was warned against directing it by a number of close friends in the industry.
But it seems Cooper's directorial debut has broken the curse – a gorgeous heartbreaker of a film (bring tissues), it's filled with all the romance, thrills and tear-jerking moments of its finer antecedents. His film follows seasoned country-rock musician Jackson Maine and he discovers, and falls in love with, struggling waitress-cum-singer Ally. She becomes his lover, partner and muse, and he coaxes her into the spotlight with him – but, as Ally's career takes off, their relationship breaks down, as Jackson battles his personal demons.
Who else stars?
Alongside Cooper (American Sniper, The Hangover, Silver Linings Playbook) as Maine and Gaga (American Horror Story, Machete Kills) as Ally, other cast members include Sam Elliott (Road House, The Big Lebowski) as Maine's older brother Bobby; comedian Dave Chappelle as his friend Noodles; and Andrew Dice Clay (Blue Jasmine, Pretty in Pink) as Ally's larger-than-life father, Lorenzo. RuPaul's Drag Race star DJ 'Shangela' Pierce also makes an appearance as an Emcee in the drag bar where Maine and Ally first meet.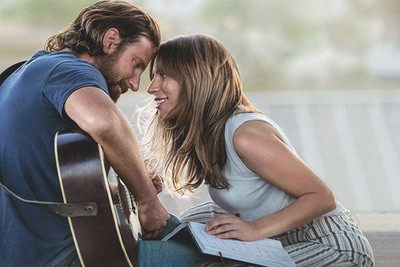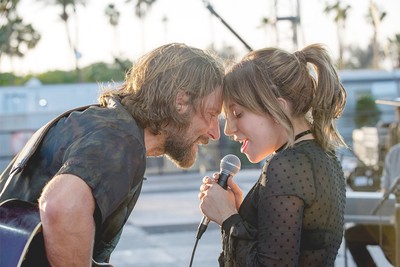 What are critics saying?
It's been met with rave reviews pretty much across the board. The New York Times called it "old-fashioned, big-feeling cinema", the Washington Post "big, wide and deep", not just due to its large-scale production value, but because of "the emotional resonance of the screenplay and the spellbinding power of the performances". Variety described it as a "total emotional knockout", and a movie that "gets you to believe, at every step, in the complicated rapture of the story it's telling".
Gaga's compelling lead performance has also really got the press talking – musicians rarely make the move from songs to cinema successfully, but A Star Is Born shows just how talented she is as an actress. The Guardian called her "glittering"
 
Did SL rate it?
We'll caveat this section by saying that if you seriously hate musicals, or cheese of any kind, this probably isn't the film for you – it's cliché, melodramatic and filled with catchy songs. But that's also where the movie's beauty lies: A Star Is Born defies the phrase "they don't make 'em like they used to" – the sweeping romance of Old Hollywood flicks, the bordering-on-satire dramatic moments in 80s classics, the absolute powerhouse of a soundtrack (we wouldn't expect anything less from Gaga).
Aside from the captivating story, the music was our personal highlight – look out for it on Spotify when it's released on the 5th. An original score created by Gaga and Cooper alongside a wealth of musicians, it spans all-American country written with singer-songwriter Lukas Nelson to powerhouse and Gaga's longtime collaborator DJ White Shadow (Born This Way, Artpop). It's so good, in fact, Bradley Cooper has made his US Billboard chart debut with the song 'Shallow' – a duet with Gaga that debuted at number 14 thanks to a mass of digital sales (if, like us, you were sceptical of his vocal prowess, you'll be impressed).
 
A Star Is Born is showing at cinemas now
DISCLAIMER: We endeavour to always credit the correct original source of every image we use. If you think a credit may be incorrect, please contact us at info@sheerluxe.com.