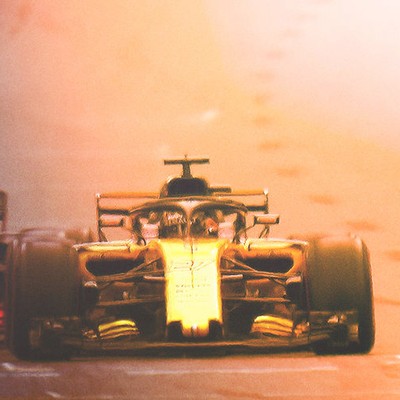 What To Watch This Week: Formula 1: Drive To Survive

We are just as surprised as you might think to have found ourselves gripped by Netflix's new must-watch motor sports docuseries. From the intense rivalries to the jaw-dropping skill on show, Formula 1: Drive To Survive is a thrilling ten-part peek behind the scenes of one of the world's highest-stakes sports and we defy you not to enjoy it.

Give us the low-down?
Netflix's Drive To Survive is a ten-part docuseries which follows the lives of drivers, managers and team owners – both on and off the track – during one cutthroat season of Formula 1 racing. Designed for both die-hard fans and newcomers to the sport, it's a fly-on-the-wall experience highlighting the drama and politics in F1, taking viewers through every stage of the world championship calendar, beginning in Melbourne and ending in Abu Dhabi.
But there's a catch: the documentary doesn't feature the sport's two biggest players – Ferrari and Mercedes. Despite being created in partnership with F1, the two championship contenders refused to allow unlimited access to the film crew, so the doc features just eight of the ten teams competing across the Grand Prix. That means no in-depth interviews with Sebastien Vettel or Lewis Hamilton.
Nonetheless Drive To Survive offers racing fans unprecedented insight to the secretive world of F1. Produced by James Gay-Rees, the man behind 2010 film Senna – about the life and untimely death of 80s Brazilian motor star Ayrton Senna – and 2015's Amy Winehouse biopic Amy, this is a sensitively shot series which offers all the drama and slickness with which the sport is associated.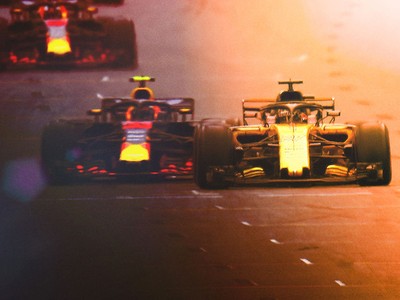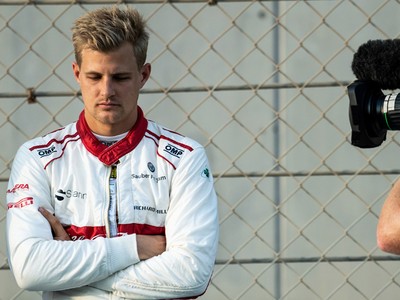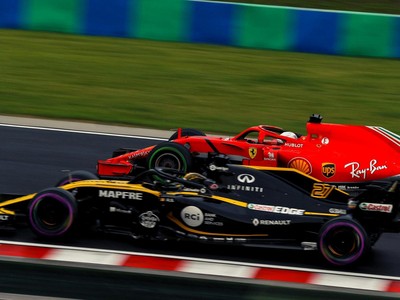 Who features in the series?
Forget motoring megastars Hamilton and Vettel – this is all about the lesser-known drivers on the Grand Prix circuit and is all the better for it. In episode one, we're introduced to Australian Red Bull driver Daniel Ricciardo, who's looking to make a statement on the track while the teams prepare for the first race of the season. An 'old' driver at the age of 29, we witness his life back at home, and see his doting parents follow him around the world, watching his high-octane skills on the track through their hands. In episode three, we return to Red Bull, where Ricciardo has been pushed aside to make way for hot new driver, 20-year-old Max Verstappen. Given that each team only has two stars, sometimes the most intense rivalries on the track are between those who are meant to be on the same side.
In episode two, we meet Renault's Carlos Sainz Jr. As a boy, the 23-year-old was obsessed with McLaren's Fernando Alonso – aka The King of Spain – but these days, they're opponents. The son of two-time World Rally champ Carlos Sainz, Sainz Jr faces pressure from both his high-flying father and his long-term hero. In this episode, it all comes to a head at the 2018 Spanish Grand Prix in Barcelona.
Along the way, we also meet the team behind Williams. Former world champs, this British-owned team is past its best, and is being bankrolled by American billionaire Lawrence Stroll. As part of the deal, one of Williams' two drivers is Stroll's son Lance, who has much to prove. Later in the series, frustrated by Williams' lack of points, Stroll buys rival team Force India. As a result, the company's two drivers worry Lance may take one of their spots. Unfortunately, in this game, money talks.
Then there's foul-mouthed Guenther Steiner. Team principal of German team Haas, Steiner has a battle of his own making when it comes to one of his drivers, Romain Grosjean. But his best moment comes after two wheels aren't correctly installed at the Australian Grand Prix, costing the team its best-ever finish. Steiner is brutally honest as he breaks the news to team owner Gene Haas: "We could have looked like rock stars," he says. "But now we look like a fucking bunch of wankers." Given that much of what goes on behind the grid is rarely shown to the public, it's thrilling to see just how intense it gets for all involved.

Will you enjoy it?
If you're familiar with F1, then absolutely. And if you're not? Prepared to be surprised. First of all, it's more female-orientated that you might expect. Aside from multiple appearances from Geri Horner (her husband is Red Bull team principal Christian Horner), the woman we see most is Williams' deputy team principal Claire Williams. For her, this isn't just business, it's personal. Founded by her father, former F1 champ Frank Williams, she wants to continue the family legacy and propel the team forward. But these are trying times, and in a sport dominated by money, she's now found herself in the pocket of Stroll, who makes demands of her on behalf of his son.
Then there's the racing itself. The deafening noise – the same one that haunted our Sundays growing up – is now riveting. The crashes, captured in slow motion and to a thundering soundtrack, heighten the danger the drivers encounter every time they take to the track. And the pit crew are a phenomenon all of their own. With just seconds to attach four wheels, refuel and occasionally replace a bumper, the skills demonstrated from the wider team each time a driver heads into the box is one of the show's highlights.
From seeing the winding streets of Monaco and Bahrain transformed into high-speed tracks to witnessing the distress of older, established teams going through hard times while young upstarts race past, the glamour, speed and thrill of the chase is all present in this Netflix original. Whether you're a novice or a petrolhead, Drive To Survive offers an eye-opening crash course in what goes on when the helmets come off.
 
Drive To Survive is available to watch on Netflix now.
 
DISCLAIMER: We endeavour to always credit the correct original source of every image we use. If you think a credit may be incorrect, please contact us at info@sheerluxe.com.