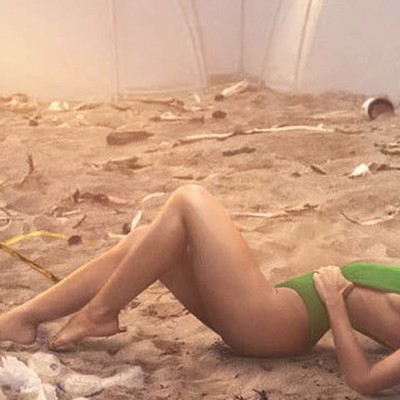 You Need To Watch This New Fyre Festival

No doubt most will remember watching the giant trash fire that was Fyre festival descending into millennial chaos on our social media feeds in April 2017. Many of us revelled in its breakdown, which was unfolding from our phone screens in real-time, but this surprisingly serious documentary looks at the sheer solemnity of the whole event.

What's the premise?
Fyre was touted as a luxury music festival, promoted by some of the world's biggest supermodels including Hailey Baldwin and Kendall Jenner, and boasting even bigger musical acts. It was created by Billy McFarland, a charismatic 'businessman' and his co-founder Ja Rule (who gets off surprisingly easy in this doc), who managed to convince a huge number of investors that this was to be the next Coachella.
Rich millennials spent a large amount of money to fly out to the Bahamas in order to watch the likes of Blink-182 and eat artisanal food on the white sand beaches of Exuma. But it turned out to be the greatest party that never happened, as the festival fell apart before it even began and millennials descended into Lord of the Flies-style chaos.
For starters, health and safety very quickly went out of the window. The island couldn't actually hold the number of people who had purchased tickets – 5,000 tickets were sold, but there was only physical space for around 1,000 of them. At the time the festival started, flights were departing from Miami, but no flights were returning, meaning that when the festival was officially cancelled, the local airport went into overload and festival-goers were locked in with no food or water. But Billy didn't want to hear it – Keith, a professional brought on to advise Billy on such things, raised strong concerns about the unsafe nature of the festival early on but was soon let go.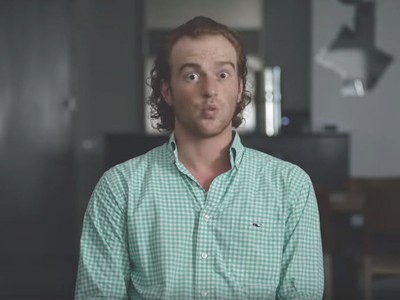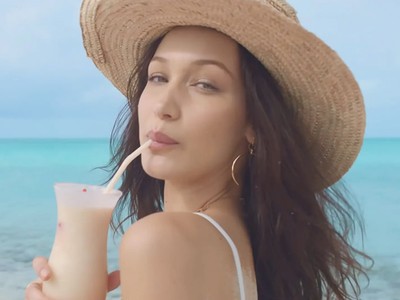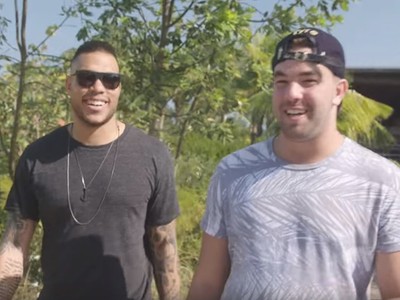 Crikey – anything else?
Tons. Maybe the worst part of the whole thing wasn't the rich kids eating dry cheese sandwiches and looting mattresses as the 'festival' descended into darkness, but the local Bahamians that weren't paid for their work. According to the event producer Andy King, the head of construction was demanding $26,000 in cash from him, while the head of the Bahamian tourist board, the minister for finance and the head of the university wanted a total of $1 million.
An angry mob descended on what was left of the festival and demanded payment from their work. When they realised they weren't going to be remunerated, they began taking people hostage in order to get a ransom. Andy escaped by trading clothes with one of the employees and hiding behind a urinal, before hot-stepping it out of there in a car.
 
Luckily, Billy eventually got his comeuppance – after fraudulently messing with the financial figures to make it look like bookings for the festival were $34.8 million, when they were actually just $1.5 million, he was sentenced to six years in prison for defrauding 80 investors and a ticket broker out of $26 million. But not before he tried his hand at another scam – while out on bail, Billy set up a con ticketing company called NYC VIP Access, where Fyre festival attendees were contacted about exclusive events and VIP tickets that he had no intention on delivering. The FBI stated that 15 people had paid Billy over £100,000 for tickets.
 

Will I like it?
If you're sick of watching true crime on Netflix, this could be the show to convince you there's other great documentaries out there. It's a relatively easy story to tell and even easier to make fun of, but director Chris Smith is no stranger to making documentaries that take the humour out of certain situations, but to their credit, not to their detriment. What could have easily been one massive piss-take instead looks at the whole messed up situation with a serious and critical eye, with revolutionary interviews from the festival's insiders that shows just how deeply Billy McFarland got under everyone's skin.
 
Fyre will be available to watch on Netflix from today
 
[embed-email-friend]
DISCLAIMER: We endeavour to always credit the correct original source of every image we use. If you think a credit may be incorrect, please contact us at info@sheerluxe.com.