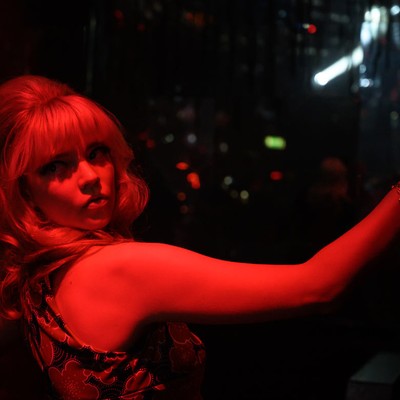 What To Watch This Weekend: Last Night In Soho

If you prefer your Halloween horror films to err more on the psychological side, Last Night In Soho is the time-travelling thriller to see this weekend. Starring Anya Taylor-Joy as a budding nightclub performer in swinging 60s London, Edgar Wright's slick new release offers fun, frights – and high fashion. Here's why you should watch it.

By Heather Steele
Last Night In Soho is the latest movie from acclaimed Baby Driver director Edgar Wright. For this one he takes audiences back in time to the neon-soaked streets of 1960s Soho. A psychological thriller, the film follows Eloise (JoJo Rabbit's Thomasin Harcourt McKenzie), an aspiring fashion designer who lives in a sleepy village in Cornwall. Her walls are plastered in posters of Twiggy and the Beatles, and a battered record player spins 'A World Without Love' by Peter & Gordon. Early on, Eloise receives a letter from the London College of Fashion – she's made it onto this year's cohort of students. Like her mother before her, she packs her bags and heads to the capital to try and make a name for herself.
Very quicky it's clear Eloise is a fish out of water. London is a far cry from village life and her outsider credentials are only heightened by the presence of her college roommate, Jocasta, who smokes, snorts coke and has drunken sex with a stranger while Eloise looks on horrified from the adjacent twin bed. Two nights in, Eloise repacks her suitcase and seeks sanctuary as a lodger in the huge, dilapidated Soho home of Ms Collins (the late, great Diana Rigg) a glamorous elderly woman who bought the place for peanuts decades ago. On the creaking top floor, Eloise's room is dark, dated and lit by the flickering neon sign from the restaurant next door. She feels right at home.
Although she's being bullied by Jocasta and some of the cooler girls on the course, Eloise's classes are going well: her tutor is impressed with her retro designs and she makes a friend in John, another outsider. But now she's taken up residence with Ms Collins, Eloise begins to have strange dreams where she's transported back to 1966 and encounters a dazzling wannabe singer, Sandie (Anya Taylor-Joy of Emma and The Queen's Gambit). Sultry Sandie is everything Eloise longs to be – confident, sexy and with her star on the rise. Sandie flits between nightclubs and meets Jack, a well-connected manager (The Crown's Matt Smith, playing the rake to a tee) who promises her a coveted spot on stage at the legendary Café de Paris. But the glamour is not all it appears to be and Eloise's dreams soon start to splinter into something far darker – and slowly begin to have an effect on present-day London.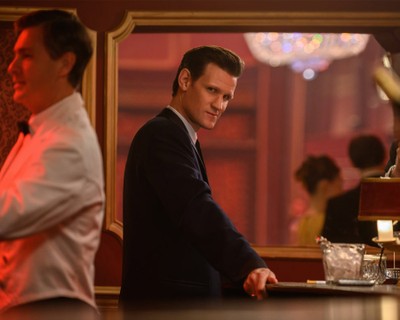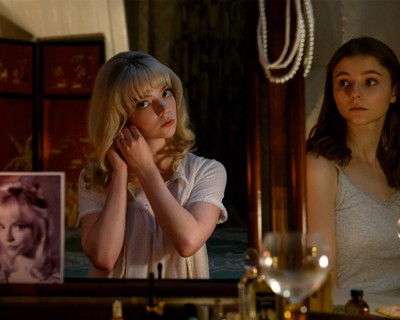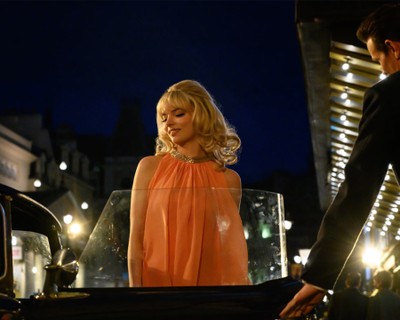 There's so much to love about this film. As she becomes ever more inspired by her nightly jaunts with Sandie, Eloise's transformation from mousy, shy teenager into stylish mod is joyous to watch, especially when she tries on a Biba dress and buys an eye-wateringly expensive vintage white vinyl coat – a purchase that forces her to take a job behind the bar at Soho institution The Toucan. The acting across the board is excellent; the soundtrack is uplifting, transportive and will have you humming along to Cilla Black and Dusty Springfield for days after; and it's laugh-out-loud funny – or at least it begins that way.
By the time we get to the third act, Last Night In Soho is in unsettling territory. Gone are the stirring strains of 'Downtown', and the glitz and glamour of neon-lit nightclubs have been replaced by paranoia and psychosis. This segment of the film is creepy and jump inducing – while the plot tackles some heavy, traumatising topics, some scenes play out like Wright's great zombie spoof Shaun Of The Dead.
All in, this is a clever, highly watchable thriller that will pull you in and have you rooting for both Eloise and Sandie. As undisputed horror master Stephen King tweeted earlier this week: "I hardly ever re-watch [films] – there's so many things out there – but this one is special." With twists, turns and nuance – not to mention some clever trickery involving mirrors – Last Night In Soho is smart and its scenery is so evocative of the era. It will have you leaving the cinema craving a night out in Soho – and a white vinyl coat.
 
Last Night In Soho is in cinemas today
DISCLAIMER: We endeavour to always credit the correct original source of every image we use. If you think a credit may be incorrect, please contact us at info@sheerluxe.com.