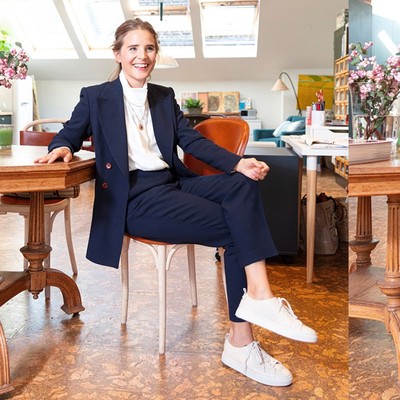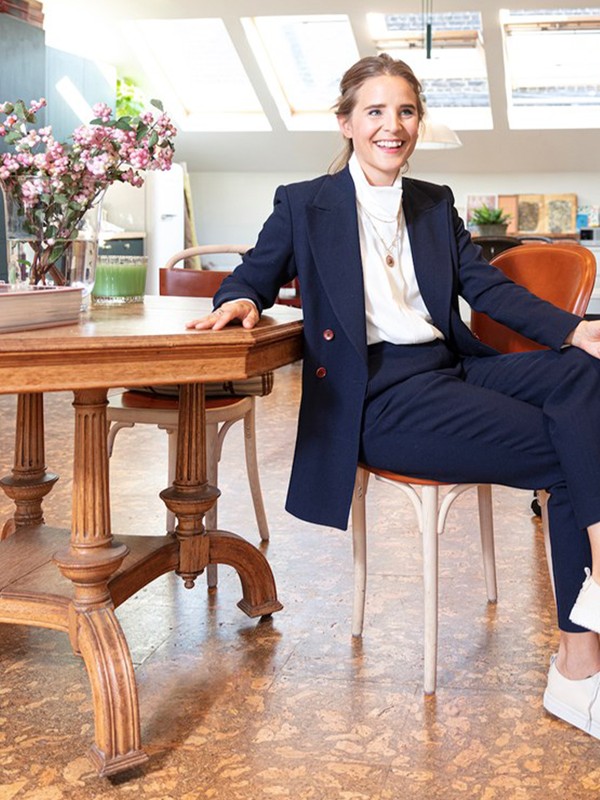 Interiors Little Black Book: Beata Heuman

Known for her playful and original take on interior design, Swedish designer-of-the-moment Beata Heuman draws inspiration from all kinds of sources. Here are just a few of the names and places she relies on time and again…

By Georgina Blaskey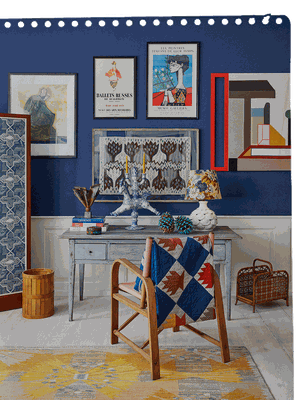 If I could only buy homeware from one place, it would be Soane Britain. In my opinion, it has the best collection in England. Lulu, the founder, is one of the most principled people I have ever met when it comes to understanding and appreciating how things are made. I'm always inspired by her and Soane's beautiful designs – especially the rattan pieces. 
The most interesting interiors shop is Brownrigg in Tetbury. I'm always keen to find out what it has – which is usually beautiful and tasteful selections from a range of periods and styles, with occasional oddities thrown into the mix.  
On my travels, the coolest interiors destination I've found is The Apartment DK in Copenhagen. This summer, the owner Tina Seidenfaden Busck patiently answered all my questions. It's a treasure trove for any design aficionado – a hidden gem for those in the know.   
For homeware, the best department store in the world is Svenskt Tenn in Stockholm. I'm not sure it can totally be described as a department store but it's definitely similar because it has a bit of everything. Set up by Estrid Ericson in 1934, it's still one of the most influential interior shops in Sweden to this day – she was a very clever woman! 
The coolest independent interiors brands is Georgia-based Rooms Studio. I only recently started following it on the recommendation of a colleague, and I've become transfixed by its work. It's very different to what I do and sometimes makes me think I need to be more serious…
You can browse the best independent designers and makers at The New Craftsmen. It paves the way for makers across the British Isles and has definitely contributed to the newfound appreciation for this kind of work. It's a fantastic place to discover new names.
The coolest under-the-radar brand is Barcelona-based Après Ski. It mostly sells clothes, and I have bought quite a few pieces (which are generally made out of old tablecloths and other recycled textiles) but I also own some of its terracotta lamps. 
My perfect shopping day would include getting a little tipsy at lunch at Trattoria Cammillo in Florence, before an afternoon spent exploring the neighbourhood. I'm amazed how much there is to discover in Florence – it's a never-ending source of inspiration. 
The best vintage stores in the world are in Palm Springs. I've been once, about six years ago, but I'm desperate to go back. It was like travelling back to the 1950s and not at all what I was expecting. 
My favourite vintage piece of furniture is my dining table by Axel-Einar Hjorth (which I bought from Foster & Gane). He's one of my design heroes, and I still can't believe I own one of his pieces. I probably shouldn't sully his work by letting my children learn how to use a knife and fork on his inlayed wood, but at least we're all enjoying it. 
The best sustainable brand is Retrouvius. Maria and Adam were way ahead of the curve, and they design such great pieces, all within the constraints of working with reclaimed materials. If you're looking for one-off vintage pieces, pay them a visit. 
If I'm looking for something really special I go to Modernity Stockholm. The beautifully curated collection is an education in Scandinavian design, and if you want to invest this, is the place to do it.
The best interiors gift I've ever given someone else was a set of my Florentine coasters. They're a great wedding present because they'll get used a lot and they'll last. They can live on a side table, protecting the surface when they're being used and act as a beautiful embellishment when they're not. 
The best interiors gift I've ever received was a completely bespoke, hand-painted panoramic wallpaper for our dining room in Sweden. It depicts all the flowers that grow on our farm, in full bloom. It was given to me by De Gournay. 
The most recent thing I bought for my home were some mid-19th century needlepoint cushions from an auction house in Sweden. Very Henry James. 
The most expensive investment I've made in my home was the glass ceiling in my kitchen. It was an idea I'd wanted to bring to life for various clients over the years, but was never able to make it a reality, so I really wanted to see it through. All the pieces had to be individually templated because nothing was straight. It took Dominic Schuster a lot longer than he anticipated, but it made the house. It gives me so much pleasure.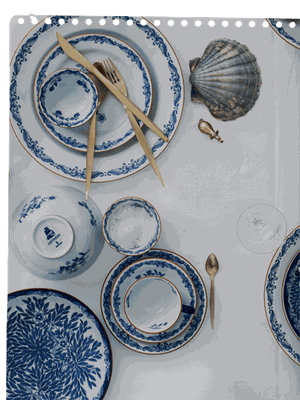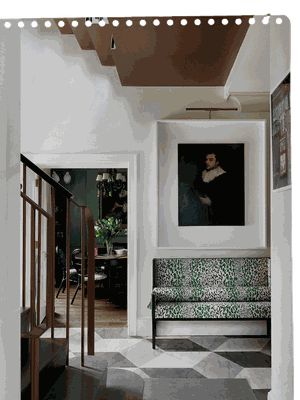 I buy my tableware from Rörstrand, which was established in 1726 in Sweden. It's a classic Swedish choice. 
I like Mille Notte for bedlinen. Another Swedish brand, I love how dense and flat the cotton percale is – it only gets more beautiful with age. 
For good glassware, I go to Campbell Rey. Nothing makes me feel more glamorous than sipping champagne from one of its Murano glasses. 
I always look at art by Andie Dinkin. I just bought a painting of hers to go above our fireplace in the kitchen. We're already imagining our children fighting over it – I think we're going to have to get another piece so they can each have one.  
I love soft furnishings by Max Rollitt – he has a beautiful collection of incredibly elegant traditional upholstery. It's quite restrained in its expression, and uses only natural materials. There's no foam in sight.  
I generally get a lot of furniture made bespoke for clients. Some of these pieces will then get added to our collection, which can be viewed via our website. 
For lighting, I love Original BTC. Everything is so well made, simple and often comes with a little twist. 
The item I regret not buying is a Henry Hudson plasticine portrait when I went to his exhibition in my 20s. I couldn't afford it at the time, but then the very one my former boss Nicky Haslam had bought came up for auction a couple of years ago and I got it.
Next on my shopping list is a few bits and pieces for my house in Sweden. I've decided it needs more layers. I would also love anything from Parvum Opus.
Visit BeataHeuman.com 
DISCLAIMER: We endeavour to always credit the correct original source of every image we use. If you think a credit may be incorrect, please contact us at info@sheerluxe.com.