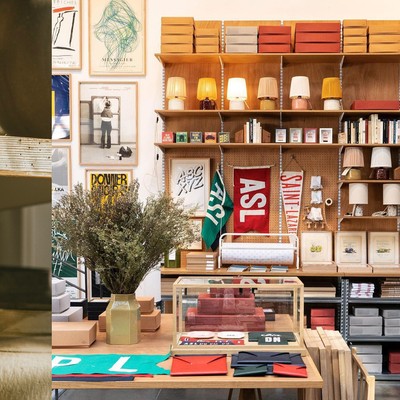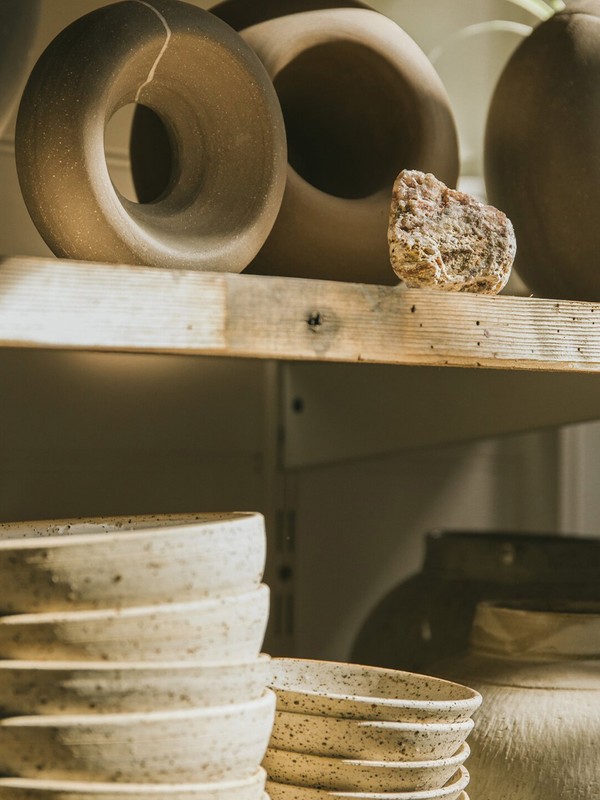 Interiors Little Black Book: Kate Marlow

Kate Marlow isn't just an award-winning designer – she's the co-founder and creative partner at Here Design, a studio made up of writers, designers and makers with a client list including LVMH, Hauser & Wirth and Fortnum & Mason. No wonder we jumped at the chance to take a look at her interiors little black book…

By Georgina Blaskey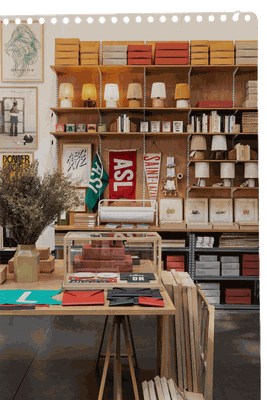 If I could only buy homeware from one place, it would be Merci, Paris. The shop itself has been curated with such skill and finesse. I love the understated luxury of all the linens. You know you're going to love them until they wear out. 
The most interesting interiors shop is LASSCO.  Everything there is unique – it's a real hive of architectural antiques and curiosities. It never fails to excite and inspire.
The coolest interiors shop I've found on my travels is ABC Home. A New York institution for more than a hundred years, it started out selling carpets. Housed in a loft building on Broadway, the immense ground floor feels like a grand bazaar. It's also home to three restaurants, all of which buzz with New York energy – and each one is filled with an eclectic mix of homewares.
The best department store in the world for homeware is The Conran Shop. I grew up on Habitat, which was very cool in the 80s, so I've always felt The Conran Shop was the aspirational version of that. Conran to me is a safe and trustworthy choice – safe because I know the design is good and because I know it has the playfulness and irreverence I love.
The coolest independent interiors brand is The New Craftsman because it champions British makers. The philosophy is to showcase their work in honest and compelling ways. I'd be proud to own anything from The New Craftsman.
 The best destination for independent designers and makers is Instagram. It's such a democratic platform for designers and makers – if the work is good, it will shine.
The coolest under-the-radar brand is Anemone, which specialises in vintage interiors. Its ranges are always wild and exciting. It's the opposite of mundane – no flat pack here!
My perfect shopping day would include meeting my best and most interiors-obsessed friend Bianca from French For Pineapple at the Parker Palm Springs for breakfast to plan a day trawling the modernist vintage stores in Palm Canyon like Christopher Anthony, Alamo DPS and Flow Modern. We'd have lunch at Workshop before browsing the vintage clothes on offer at The Fine Art of Design.
The best vintage stores really depend on the era you want to dive into. For example, Palm Springs is famous for modernist pieces, but Galerie du Passage in Paris is also so special. In the UK, I love the collections put together by Charlotte Freemantle and Will Fisher at Jamb. 
I love the UNDERSTATED LUXURY OF LINEN. You know you're going to love it until it wears out.

My favourite vintage piece is my HMV Stereomaster from the 1960s. It's a large walnut cabinet with an articulated wooden slatted door, which reveals a turntable and space for records. It's got internal speakers, too. I inherited it from my great, great aunt in my 20s and it's followed me everywhere. 
The best sustainable brand is ReWeave. Its mission is to change the way the textiles industry treats waste by creating fashion and interior designs with beautiful weaves. It's so encouraging to see how many fabric brands out there are pioneering more sustainable methods.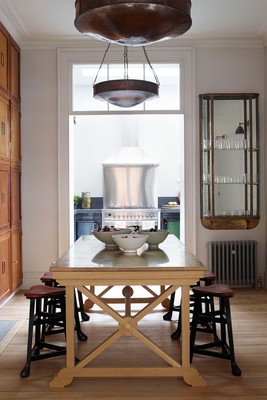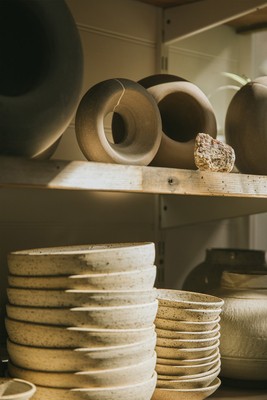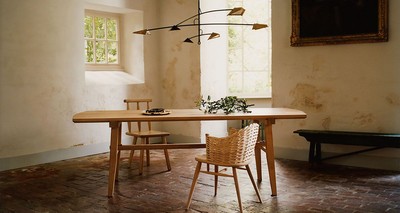 Over the years I've collected a large amount of blue Poole pottery tableware. I was born in Poole and feel very emotionally linked to it. I also like to buy from contemporary independent ceramicists like Sam Marks. It's nice to use tableware that's been made with care. 
For bedlinen I love Caravane's padded throws and the Zara linens for kids are really good – I often buy the kids' bed throws and use them horizontally as a layer on a larger bed. 
For glassware I always check out eBay for vintage glassware sets and HAY or Ferm Living. I'll always scour car boot sales or second-hand stores for vintage branded glassware, too. My set of 1950s Pernod glasses have a chiseled rectangular profile and are so chic – and totally indestructible. 
For interesting art inspiration I follow Blue Farrier, The Ashmolean Museum and The Sarabande Foundation on Instagram.
For soft furnishings I like to mix unique handmade pieces and a lot of painted silk with plain classic cushions in bouclé fabrics and linens. The children's rooms have lots of wool and velvet in them to make them feel cosy. 
I tend to buy a real mix of modern, antique and utilitarian furniture. I keep an eye on Retrouvius  and I also have a wish list of pieces from TwentyTwentyOne and Vitra. While I wait for that day to come, I always manages to find well-chosen solid furniture from Another Country or Until This Last.
For lighting I love Pure White Lines and Vinterior. We always end up with a piece of Flos lighting somewhere, but for big-time drama vintage Murano or good reproduction chandeliers and pendants are key.
The item I regret not buying is a pair of paintings I saw in Palm Springs. I didn't know the artist but I really loved them both. It seemed rash to buy them and ship them home, but I think about them all the time. 
If my house was burning down, I'd save a sketchbook of my mum's drawings and the first box I could grab of pictures of my children. I'm not a hoarder but I did keep all their early writing and drawings.
Next on my shopping list are four Vitra DSR Eames fibreglass chairs in the sea foam colour, to go around my new oval dining table.
Visit HereDesign.com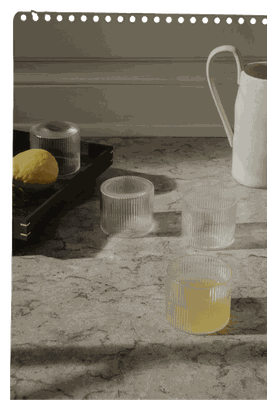 DISCLAIMER: We endeavour to always credit the correct original source of every image we use. If you think a credit may be incorrect, please contact us at info@sheerluxe.com.