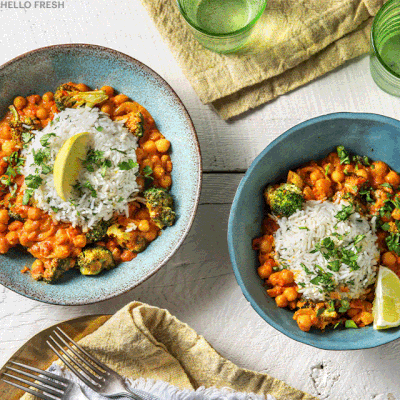 10 Savoury Ways With Peanut Butter

Everyone knows how delicious peanut butter is on toast or porridge – but that doesn't mean you should overlook it as an ingredient in more substantial dishes. From dipping sauces to creamy curries, we asked the culinary pros to share their favourite ways to use this versatile spread.

Antonina Parker, chef and cookbook author
"Dan dan noodles are a staple in my kitchen. Toss together cooked soba noodles with green beans and cucumber ribbons before stirring in a sauce made with crunchy peanut butter, mashed garlic, the zest of two limes and the juice of three limes, grated ginger, rice vinegar and soy sauce. Top with fresh coriander, spring onion and sesame seeds. Quality matters when it comes to peanut butter – Manilife is up there for me thanks to its intense roasted flavour."
Follow @AntoninaParker
Ollie Dabbous, owner of HIDE
"As much as stirring peanut butter into my morning porridge is a go-to, its versatility means it also works in much more complex dishes – my glazed pork ribs with peanut, chilli and coriander being a prime example. Marinade the pork ribs in rice wine vinegar, brown sugar, peanut butter, sea salt, coconut oil, red chili, garlic and honey and cover with tin foil before cooking at 150°C for 90 minutes. Then open the foil, give the mixture a stir; increase the temperature to 180°C and cook for a final hour until glazed and golden. Top with peanuts and coriander."
Visit Hide.co.uk
Mimi Morley, senior chef at HelloFresh
"Add peanut butter to curries and stir fries to create a creamy texture with a hint of saltiness. It's also a great substitute for coconut milk, and is the perfect addition to Asian dressings. Plus, if a dish is too spicy, adding peanut butter is a clever way to diffuse some of the heat, akin to yoghurt or coconut milk. A laksa – either with chicken or vegetables – is my favourite way to cook with peanut butter. Use red Thai curry paste, chicken stock powder, lime juice, fresh chilli, coriander, garlic, peanut butter and coconut milk to make the sauce, adding your chosen veggies or meat and egg noodles. A Vietnamese-style chicken noodle salad – made with a dressing containing lime, soy, brown rice and rice vinegar – also tastes great on a summer's day."
Visit HelloFresh.co.uk
Karen Koramshai, chef and wellness expert
"Smoked tofu and vegetable summer rolls served with a spicy peanut dipping sauce is my go-to summer starter when entertaining. The sauce is the most addictive combination of smooth peanut butter, rice vinegar, soy sauce, maple syrup, toasted sesame oil and siracha. You can use any vegetables you like in the rolls but the more colourful, the better. Cut each roll in half or cut into four to serve with drinks as a pre-dinner canape."
Visit KarenKoramshai.com
Pippa Murray, founder of Pip & Nut
"You can't go wrong with peanut butter and toast, but it doesn't always have to be sweet. Try spreading your favourite peanut butter on hot toast and topping with fresh chilli, chopped coriander and squeeze of lime. Or stir tofu through a sauce made with one tbsp of sesame oil with maple syrup, tamari, lime juice, peanut butter, ginger and chilli garlic sauce – the perfect base for a plant-based stir fry."
Visit PipAndNut.com
Hannah Mariaux, senior recipe developer at Gousto
"Peanut butter is creamy, rich and melts easily, meaning it can add punchy flavour, silky texture and a hit of umami to all kinds of dishes. As well as being delicious in sweet dishes, it's also great combined with soy sauce, chilli jam and coconut cream to create a speedy satay sauce, and is also delicious mixed with soy, honey, sesame oil and lime to make a salad dressing, and you can even substitute it for tahini when making hummus and other dips for an added nuttiness. To spice up your average BBQ burger, try topping your patty with peanut butter, pickled shallots and lettuce leaves."
Visit Gousto.co.uk
Hope Pointing, private chef
"If you're short on time, a peanut butter stir fry is the ultimate speedy – and nutritious – dish. Start by frying some chilli, ginger, garlic and fresh herbs before adding your vegetables of choice, and topping with a sauce made with peanut butter, tamari, honey, rice vinegar and a splash of water. Garnish with a generous portion of peanuts for an added peanut crunch, fresh lime juice and plenty of fresh coriander."
Visit HopePointingFood.co.uk
Manu Canales, head chef at Le Bab & Kebab Queen
"Our vegan sabish is the ultimate peanut butter-inspired dish. Mix together 35g miso, 90g smooth peanut butter, 20g chilli sauce, 20g white balsamic vinegar, 50g water and 30g vegetable oil until evenly mixed and then brush over roasted vegetables. Serve this in a fresh bun with pickles and salad. You can also use this sauce with meat, such as chicken."
Visit EatLeBab.com
Sean Burbidge, executive chef at Brasserie of Light
"You can't go wrong with a bang bang chicken salad when the weather heats up. Start by placing peanut butter, Thai sweet chilli sauce, sesame oil, water, gochujang paste and salt into a saucepan. Place on a medium heat and using a whisk, allow the ingredients to gently come to a simmer; once the ingredients are fully emulsified, remove from the heat. Next, cover a chicken breast in cornflour and coat thoroughly before adding to a frying pan for a couple of minutes until lightly brown. Place the fried chicken and sauce into a bowl to mix and serve with shredded Chinese cabbage, coriander, cress, chilli and sesame seeds."
Visit Brasserie-Of-Light.co.uk
Milli Taylor, caterer
"The rich, moreish taste of peanut butter as well as its impressive shelf life and versatility can't be overlooked. Try a Massaman Thai curry, which is hugely improved with a spoonful of peanut butter. Bonus points if you make your own paste – try using a Massaman curry spice pack along with one stick of lemongrass, juice of one lime, three garlic cloves, one shallot and a small piece of ginger. For the curry, you'll need a tin of coconut milk, a red onion, one sweet potato, soy sauce, tamarind paste and coconut palm sugar. Add the peanut butter right at the end, stirring the nuttiness through the rich sauce before adding the sweet potato and red onion – leave to simmer for 15 minutes and serve with steamed rice and plenty of fresh coriander."
Visit Mani-Life.com
DISCLAIMER: We endeavour to always credit the correct original source of every image we use. If you think a credit may be incorrect, please contact us at info@sheerluxe.com.