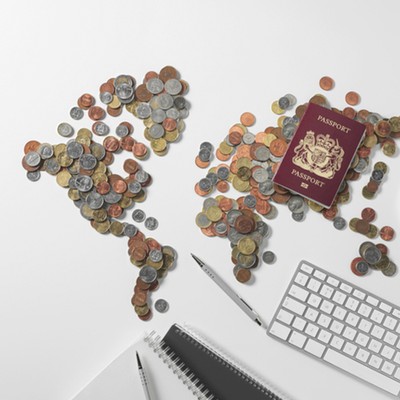 6 Millennial Spending Myths Debunked

When it comes to how millennials spend their money, everyone seems to have an opinion – and it's never a good one. Apparently, today's 22-37-year-olds are bad at saving, too frivolous when it comes to shopping and still dependent on their parents. But is any of this actually true? With help from Taylor Flynn, head of marketing at Creditfix, we debunk the spending myths that plague the generation...

1. Millennials Waste Their Money On Too Many Fancy Brunches
We've all heard the stereotype about millennials being unable to afford to buy property due to their penchant for avocados on toast. And perhaps we do spend a little more money on brunches than other generations... But, as Guardian writer Rhiannon Lucy Cosslet points out, "For most young people, it would take over a century of skipping their luxurious monthly brunch in order to get a mortgage for a poky starter home. Never mind that older generations had access to free or heavily discounted education, cheap property prices and stable, unionised employment."
At least Craig Donaldson, Chief Executive of Metro Bank, has our back. The 45-year-old said that, although it might not have been avocados, older generations had similar spending habits in their twenties, such as indulging in fry-ups to ease their hangovers at weekends: "When the older generation look back at what they did, they did the same [as young people do now]. We used to go to the greasy spoon to get a full English after playing rugby and being out the tonight before. We should celebrate young people having a good time."
"Getting into the swing of life after university, and facing the 'real world' can be stressful, so a catch up with friends over a nice brunch and coffee should be encouraged, if anything," Flynn tells us – but advises there are ways to make your avo on toast a bit easier on the purse strings. "Use apps to discover cheap spots in your local area, or limit yourself to one a month if you're feeling the pinch."

2. Millennials Are Moving Back In With Their Parents For A Hassle-Free Lifestyle
Yes, it's true that the number of 25-34-year olds who've moved back home has risen from 903,000 to 1.23 million in the past ten years, but their reasons for this are actually pretty valid. Whilst 10% did cite they were too scared to move out, 48% said they moved home in order to save. However, many expect to never own a property and one-fifth believe the only way to own property is to inherit it. Lindsey Rix, Managing Director at Aviva (who conducted the research) said: "The majority of 'children' in this situation are happy with this set-up, so in many cases there may be no desire to leave. If house prices continue to rise at their current rate, we can expect the proportion of adult children living with parents to grow even further."
And while there are some people who seem to take advantage of the economic freedom of living with their parents, as we learnt from our interviews with three women who were successful in purchasing their own properties, it's entirely possible to buy your own place – "Savvy millennials are choosing to save their cash in helpful government initiatives such as Help to Buy schemes and Lifetime ISAs," says Flynn – so many are using the opportunity to crash with their parents in order to save for a better future.

3. Millennials Spend All Of Their Money Shopping Online
With the rise of internet shopping, it might seem like to know a millennial is to know every online retailer there is. And it's true – you can't beat a payday spending spree at ASOS. But as Flynn points out, while millennials do love online shopping, they're also pretty practical spenders: "Most millennials are savvy when it comes to re-selling these items when they are no longer needed. Apps like Depop and eBay are constantly growing in popularity, making it simple for users to make money on their unwanted items and ensuring sustainability."
A survey carried out by Forbes also showed that millennials are far more conscious about what they buy – where baby boomers used to shop based on quantity, 60% of millennials gravitate to purchases that are an expression of their personality – things that meet a logistical and emotional need. Plus, no one can say they aren't smart spenders; in fact, millennials are far more concerned about ensure they're buying into quality and do plenty of research before buying. A study of 2,000 millennials showed that eight out of ten wouldn't buy anything without reading a review first, and separate research found they favour online shopping over in-store purchases, as it's easier to spot opportunities to save money.
4. Millennials Spend All Of Their Money Travelling The World
Now, this isn't 100% myth. It's true that a number of millennials disillusioned with the housing market are choosing to travel instead of saving it to buy a property. And you can't blame them – with the average desopsit for a house currently sitting at just under £33,000, yet salaries being at an all-time low, it's a bit of a carrot-and-stick situation for many.
As Donna Jeavons, Sales & Marketing Director for millennial travel company Contiki, says, there just isn't an urgency to buy a home anymore: "The cost of buying – in particular, the deposit – can make it prohibitively expensive for many young people at this stage in their lives, so saving can feel like a fairly futile exercise. Instead, young people are choosing to live in the moment – we're seeing many millennials investing in experiences over bricks and mortar."
But, as Flynn points out, the desire to travel doesn't necessarily mean you have to spend all your money on it – there are ways young people can save for holidays and other things. "Many travel companies offer discounts for travellers under 25, and there are plenty of options for 'working holidays' too, where young people can help with community projects in developing countries in return for discounted food and accommodation. These options make travelling much cheaper, and can make the dream of travel a reality for graduates before they settle in their first job."
And for older millennials? Well, there are plenty of ways to travel and hold down a career too – Remote.co specialise in remote jobs that workers can undertake from anywhere in the world.

5. Millennials Spend All Their Money Out On The Town
We can safely say this one is fake news – as has been highly publicised, millennials are notorious homebodies. Whether it's because they're 'too lazy' or 'too boring' to go out partying, studies have revealed that around 28% of millennials prefer saving the pennies and staying at home to have a drink with friends. In fact, research shows the younger generations are actually spending four times more on fitness than they are on drinking sessions.

6. Millennials Can't Save
Millennials are actually pretty serious about saving – but not all save towards the same thing. "Although the disposable income for many young people starting work may be very small, the reality for most is that they try to save as much as they can each month," Flynn says. "Whether this be for an extravagant purchase, or simply saving up for a rainy day, saving is often at the forefront of millennials' minds."
And it's true – research from specialist bank Aldermore shows 74% of millennials are now saving regularly. A study by the Bank of America even shows that one in six millennials in the US now have savings of $100,000 (£75,267), and 47% have managed to save $15,000 (£11,329). Not bad, eh?
For more information on looking after your finances, visit CreditFix.co.uk
DISCLAIMER: We endeavour to always credit the correct original source of every image we use. If you think a credit may be incorrect, please contact us at info@sheerluxe.com.