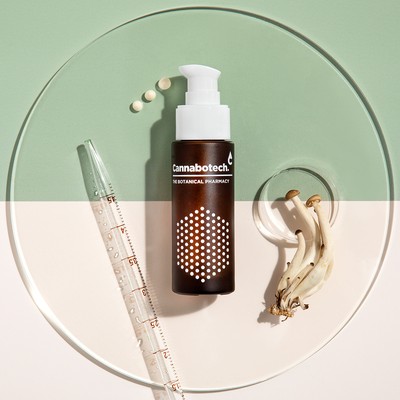 7 Reasons Why Cannabotech Is The Supplement Brand Worth Knowing

CBD is now firmly on the map but not all are created equal. Cannabotech, headed up by a group of world-class doctors and PhD research scientists, is doing things differently. Going above and beyond, their products combine the health benefits associated with CBD with medicinal mushrooms (aka M²CBD), a combination they believe is the missing piece of the health puzzle. Whether you're looking for a better night's sleep, improved stress levels or recovery after a workout, here's why it's one of the most exciting ranges out there…

CREATED IN PARTNERSHIP WITH CANNABOTECH
It's Headed Up By Scientists
CBD is the ingredient everyone's talking about. But not all CBD products are created equal, and in a world where brands are appearing left, right and centre, it can be tricky to know what's good, and what's not. Unlike other brands, Cannabotech is headed up by genuine medical experts – think PhD research scientists, medical doctors and pharmacists – with over 150 years' experience between them. In a nutshell, Cannabotech's products are steeped in science and research which you can trust. 
It's Doing Things Differently 
Looking at the supplement shelves, it's easy to see there are countless brands out there, but how to know which are the best? Taking CBD one step further, Cannabotech's products are a unique combination of CBD – its hero ingredient – as well as other botanicals for supercharged results. Referred to in health circles as medicinal mushrooms, exotic varieties of mushrooms feature in all Cannabotech's formulas, a unique combination that has never been done before. It's this unique M²CBD formula that makes Cannabotech stand out from the crowd. Take chaga, for example, which has been shown to protect the immune system; cordyceps, which can boost endurance; and reishi, which is believed to have neuroprotective benefits. This global-first innovation not only makes CBD more effective but also adds a new dimension to the world of preventive medicine, the next generation of supplementation.
Its Products Get To Work Where They're Needed
To understand the benefits of CBD, we have to talk first about the endocannabinoid system. "All animals, humans included, have an endocannabinoid system," explain the Cannabotech experts. "This system regulates brain and endocrine function (responsible for your hormones), along with your immune system, and is constantly trying to find a state of balance." CBD works on this unique system and naturally increases anandamide, which is known as the 'bliss molecule' within the body. This plays a role in our pleasure pathways and boosts our overall sense of wellbeing. "Many supplements out there only provide half-hearted solutions when it comes to tackling all manner of health conditions," the experts explain. "But our M²CBD formula gets to work where it's needed, with the potential to improve sleep, memory, fertility, pain and so much more."
It Offers Bespoke Solutions 
Forget a generic fitness tracker that reminds you to hit your daily step goal – Cannabotech is taking things one step further when it comes to tech. Opening imminently in London is the brand's first bricks-and-mortar space, which will offer first-of-their-kind facial scans to instantly diagnose and treat areas of concern within the body. The intelligent tech, which takes a matter of minutes, can measure blood oxygen levels, heart rate, stress levels and more, and will then recommend the right products for your health goals. Further down the line, the brand has plans to launch a cutting-edge app, which will allow you to track your personal progress.
Its Formulas Go Above And Beyond
Going one step further than a standalone CBD product, Cannabotech's innovative products are the next big thing in the health world. Offering something for everyone, here are the products to keep on your radar…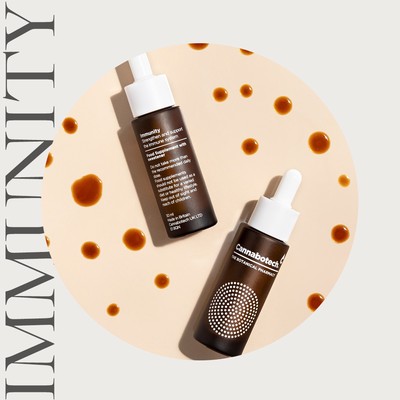 BEST FOR THE IMMUNE SYSTEM: Immunity Drops, £59
Looking after our immune system has never been more of a priority, and this all-in-one formula is one to try. Combining 500mg of CBD as well as immune-boosting mushrooms and 100mg of zinc, it will give your body a helping hand when you're feeling run down.
Available here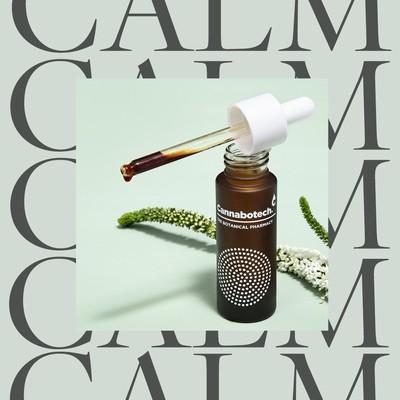 BEST FOR CALMING A BUSY MIND: Relax Drops, £79
Several studies have found CBD can help with anxiety-induced insomnia, and when it comes to sleep, CBD doesn't just improve quality. It can also stop the overthinking that happens in the early hours of the morning, meaning you wake up feeling rested. With chamomile, lavender and a blend of adaptogenic mushrooms to tackle unwanted stress, these clever drops are ideal for those prone to bouts of restlessness.
Available here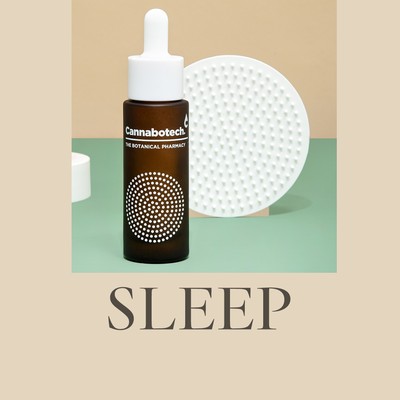 BEST FOR SLEEP: Beauty Sleep Drops, £79
With CBD to balance stress levels, 5HTP to naturally boost serotonin levels, chamomile to encourage relaxation and medicinal mushrooms to support adrenal function, take 15 drops of this formula around an hour before bed for a deep, restful slumber.Available here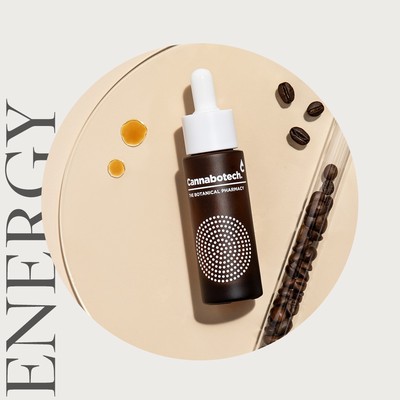 BEST FOR ENERGY LEVELS: Boost Drops, £49
For those days when you need to be on your A-game, this supercharged formula will give you the boost you need. With cordyceps to encourage sustained brainpower, reishi to target sluggishness and a hit of caffeine, it's guaranteed to kickstart your day.
Available here
BEST FOR GYM BUNNIES: Unwind Drops, £79
If you lead an active lifestyle, CBD is worth keeping on your radar, with studies showing it has anti-inflammatory powers that can ease exercise-induced aches and pains. If you're prone to DOMS, try this hero formula, which contains mushrooms to encourage blood flow and boost stamina, as well as magnesium to aid muscle recovery.Available here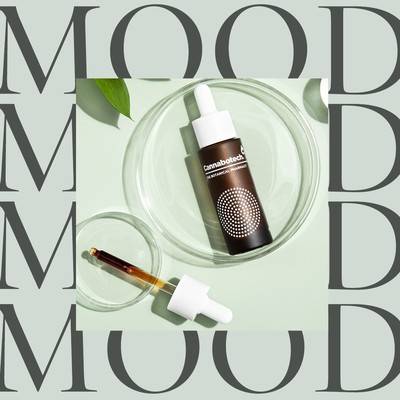 BEST FOR LOW MOOD: Uplift Drops, £89
As well as a hefty dose of CBD, these mood-supporting drops also contain oyster mushrooms, prized for their ability to support dopamine production, as well as lemon balm to settle the mind, reishi mushrooms to support the body's stress response, wood ear to improve focus and maitake to increase feelings of positivity.Available here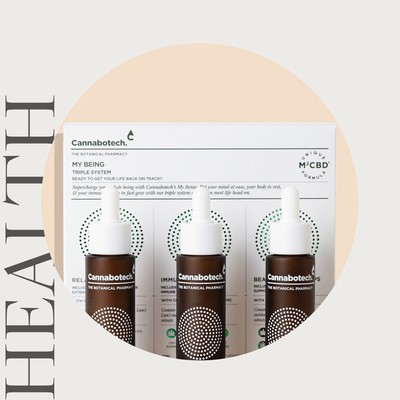 My Being, £199
Tick all the health boxes with this triple pack, comprising Relax, Immunity and Beauty Sleep Drops. Take all three as part of a healthy lifestyle to support improve the quality of your sleep and give the immune system a helping hand.Available here
For more information visit Cannabotech.com and follow them on Instagram @Cannabotech.
DISCLAIMER: Features published by SheerLuxe are not intended to treat, diagnose, cure or prevent any disease. Always seek the advice of your GP or another qualified healthcare provider for any questions you have regarding a medical condition, and before undertaking any diet, exercise or other health-related programme.
DISCLAIMER: We endeavour to always credit the correct original source of every image we use. If you think a credit may be incorrect, please contact us at info@sheerluxe.com.