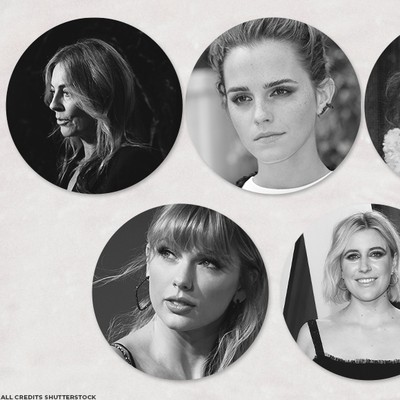 8 Reasons To Celebrate Being A Woman

International Women's Day has become an important event in the calendar – and for good reason. Although there might be plenty more to do, there's little doubt how far we've come. Case in point: in 2020, there's never been more female representation across the fields of politics, science and entertainment, while rights for ordinary women at work and at home are also improving. Here's why it's never been a better time to be female…

Women Are In Top Political Positions
As of 2020, there have rarely been more female faces in either the Houses of Parliament or in the senior ranks of political parties. There's even a chance the next leader of the Labour party will be a woman – only the third woman to head up the party in its entire history and the first to hold the position on an official and permanent basis. Nicola Sturgeon is head of Scotland's biggest political party, making her the country's first minister, while Ruth Davidson, Jess Philips and Theresa May have all helped shape the political landscape in the last few years.
Rights At Work Are Improving
There might be some way to go to achieve completely equal representation in some industries, but landmark cases around equal pay and the introduction of shared paternity leave have both made the workplace more female friendly. In January, Samira Ahmed won the employment tribunal she brought against the BBC in a dispute over equal pay, during which she claimed to have been underpaid by as much as £700,000 compared to male counterparts such as Jeremy Vine. Ahmed followed in the footsteps of Carrie Gracie, who forced the BBC to shell out years of backpay in June 2018 after the China editor quit her post six months earlier in a row over her salary. Instead of holding onto the spoils, Gracie donated the full amount of £361,000 to the Equal Pay Advice Service and the Fawcett Society.
Feminism Is No Longer A Dirty Word
Whether it was Emma Watson's sand-shifting #HeForShe speech at the UN in 2014, the advent of the #MeToo movement or any number of women's marches now taking place around the world, it's never felt more relevant, or acceptable, to be part of the sisterhood. Far from the bra burning of the 1960s, feminism is finally cool, with everyone from Topshop to Dior emblazoning their products with inspiring slogans designed to remind and inspire people of a wider cause. 
Female Camaraderie Is At An All-Time High

Talking of the sisterhood, female friendships have never been more treasured. Kickstarted by the iconic foursome first seen in Sex & The City nearly two decades ago, long gone are the days of female rivalry, 'bitchiness' or tearing each other down. Finally, we've accepted that in order to take on the patriarchy, we'd better start supporting one another and lifting each other up. Whether it's in books, magazine columns or even television and film, the message is clear: romantic relationships may come and go, but life will always be easier with your girls by your side. 
Whatever you aspire to be, it seems there's now a woman in whose footsteps you can follow.
We Perform Better In School
Recent statistics published by the American Psychological Association examining gender differences in schools across 300 countries and over nearly 100 years found girls have been getting better grades than boys for decades. Why? Psychologists put it down to several reasons, but it seems women understand hard work and discipline and are usually better prepared. Sadly, it's an advantage which still gets lost in later on in the workplace, with men estimated to hold up to 95% of the top – and highest-earning – jobs.
Scientifically Speaking, Women Are Superior
Turns out, the idea that women are better at multi-tasking is just the tip of the iceberg. In fact, women are scientifically superior to their male counterparts on several levels. For instance, a recent academic study from the US National Academy of Science showed that under extreme conditions such as famines, epidemics and enslavement, women are able to survive for longer than men. Even under normal conditions, the anti-inflammatory side effects associated with oestrogen mean we tend to live longer, while the onset of any life-threatening conditions – such as extremely high blood pressure or coronary disease – usually happen far later in life. Finally, our immune systems are said to be tougher all round – man flu, anyone?
Having Children Has Never Been More Flexible
Once upon a time, the idea of being single and childless beyond the age of 30 was a cause for concern – at least according to the societal norms of the day. Fast forward to 2020, and women have never had more options when it comes to starting a family – with or without the help of a partner. Whether it's IVF, adoption or same-sex marriage, how we define and live out our relationships has never been less contentious. In fact, according to the Human Fertilisation and Embryology Authority, it was estimated that there were just over 68,000 IVF treatment cycles in 2016 alone, resulting in 20,028 births – a 4% increase from 2015.
There's A Role Model For Everyone
It's not just politics – whatever you aspire to be, it seems there's now a woman in whose footsteps you can follow. Want to direct an award-winning film? Kathryn Bigelow and Greta Gerwig have shown us how. Want to change the face of children's literature forever? JK Rowling's your woman. Feel like your music has something to say? Follow the examples of Beyoncé and Taylor Swift. Want to work for Nasa, the UN or MI5? Nothing is off limits.
 
DISCLAIMER: We endeavour to always credit the correct original source of every image we use. If you think a credit may be incorrect, please contact us at info@sheerluxe.com.
CREDITS: Cyril Pecquenard/Shutterstock, Raven Varona/Parkwood/Picture Group/ Shutterstock, Stephen Loveskin/Shutterstock, Christopher Polk/Variety/Shutterstock, Jason Merritt/Radarpics/Shutterstock