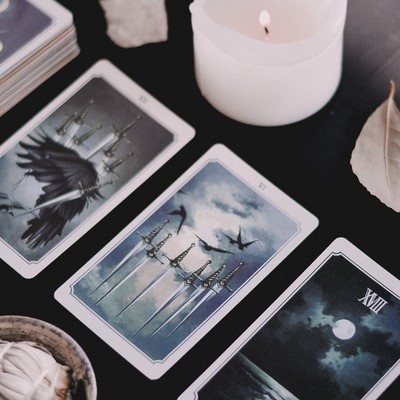 The Astrology & Tarot Experts Worth Seeing

Whether you're looking for an in-depth understanding of your birth chart, feel stuck in a relationship or just in need of a bit of reassurance, it's never been cooler to connect with the spirits. From astrology to tarot, these are the names to know…

Carolyne Faulkner
If you've long been fascinated by your horoscope and are keen to take things one step further, Carolyne Faulkner is the name to know. With 14 years of experience as a life coach using the stars as her guide, she boasts a loyal roster of A-list clients and was the in-house astrologer at Soho House for nearly a decade. Using the date, time and place of your birth, she'll gauge the energy of the stars when you were born and how it has the potential to impact you, your personality and life events. Sessions are in-depth and ideal for those looking for a deep dive into their personality and how it can make you a better, stronger person.
BOOK IN FOR: In-depth solutions and self-improvement skills via a unique mix of astrology and life coaching. 
COST: SheerLuxe readers can get 10% off their first session by quoting SL2021.
Visit DynamicAstrology.com. The Signs by Carolyne Faulkner is also available to buy now.
Emma Rosa
If you're intrigued by tarot but wary of unwanted messages or premonitions, Emma Rosa's calm, warm energy is a good place to start. A strong believer that tarot is like a mirror to your soul, showing you things you forgot you knew and paths you forgot you wanted to take, Emma Rosa treats every session like a conversation between the divine and what's going on inside your body. Whether it's a business, love or life issue, she'll help you see things in a clearer light in a one-to-one, supportive environment. Emma Rosa is also a trainer crystal healer and reiki practitioner. 
BOOK IN FOR: If it's your first time doing tarot, Emma Rosa is the name to know. 
COST: A 45-minute session done either via Zoom or in-person costs £60.
Visit TheMysticalSelf.com
Fiongal Greenlaw
The Wellness Foundry was set up last year by former fashion designer Fiongal Greenlaw after the pressures of work and life led him to spiritual exploration. The Wellness Foundry now offers a range of treatments, including one-to-one tarot and psychic readings, spirit drawing and astrology readings. Unlike any tarot we've had before, Fiongal uses a blend of tarot and oracle cards as well as spirit guides for an in-depth and empowering sitting – even if done over Zoom. And if you want to know where certain behaviours or predilections originate or want to know whether someone is your soul mate, book in for a Past Life Regression. If you're not sure which is right for you, Fiongal offers ten-minute discovery calls. 
BOOK IN FOR: A tarot reading with a difference – as well as using cards, Fiongal summons his spirit guides for a unique session. 
COST: A 60-minute session with Fiongal, either in-person in London (SW9) or via Zoom, costs £120.
Visit WellnessFoundry.co.uk
Jacqui Cosham
Jacqui Cosham, also known as Lady Lilac, is one of the most in-demand clairvoyants in the business and is a name to know for tarot card readings and spiritual communication. Jacqui's career started at Condé Nast, before she became a full-time clairvoyant, explaining why she's still the go-to for magazine editors, media moguls and A-list actors alike. What makes Jacqui's readings unique is the use of psychometry in conjunction with tarot cards – i.e. the art of channelling spiritual energy through objects, such as a piece of jewellery. With over 20 years' experience, Jacqui is the definition of a spiritual guru and well worth booking if you want quick answers – from whether you should take that job offer to relationship and family issues and everything in between.
BOOK IN FOR: Old-school clairvoyance.
COST: Contact Jacqui for more information on booking a session and location.
Visit LadyLilac.co.uk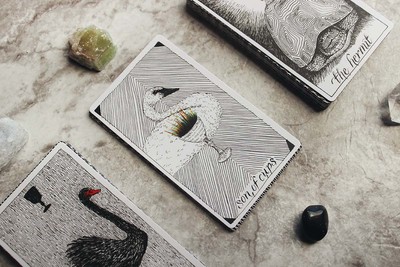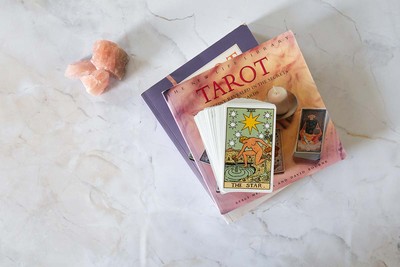 VIVA LUNA STUDIOS/ UNSPLASH
Lucy Porter 
Are you at a career crossroads? Or feel stuck in an area of your life? Lucy Porter is one to book for some real soul searching. Using her own 'soul programming theory', she'll delve into your past and help you release spiritual blocks, an area she believes is pivotal to results. Lucy is especially known for her work in the relationships realm – her Love Astrology Sessions focus on what your birth chart says about your love life. If you've recently started dating someone new or are having a mid-relationship crisis, Lucy will tell you what the stars say, what you should avoid and the signs that make an ideal partner for you. Or consider a classic Birth Chart Session, ideal for astrology beginners. 
BOOK IN FOR: An astrology reading with a side of the spiritual, especially if you are struggling with a love or relationship issue. 
COST: A 60-minute Love Astrology Session costs £155 and a Birth Chart Astrology Session costs £122.
Visit Lucy-Porter.com
Nymph Of Neptune
Whether you're a loyal horoscope reader or keen to learn more about rising signs, moon signs and ruling planets, a session with new-gen astrologer Nymph of Neptune (aka, Hedy) is worth every penny. With years of experience under her belt, Hedy is an expert when it comes to tarot readings and interpreting birth charts, explaining what the time and date of your birth could mean for you both personally and professionally. On a mission to help clients discover their power, authenticity and unlock hidden potential, an hour or two spent with Hedy is worth its weight in gold. What's more, sessions can be carried out in English, Italian or French.
BOOK IN FOR: An understanding of the deeper dynamics at play in your life and guidance on how they can influence big life events, whether it's launching a business or pursuing a certain relationship.
COST: £130 for a 60-minute astrology and tarot session. 
Visit NymphOfNeptune.com
Psychic Sisters
Tucked away on the basement floor of Selfridges is the Psychic Sisters concession, it's home for the last 16 years. Headed up by clairvoyant Jayne Wallace (who also happens to be Kim Kardashian's go-to spiritual guru), the Psychic Sisters offers tarot readings, clairvoyance, astrology and palmistry, with no appointment needed. There are 13 Psychic Sisters available at Selfridges (although four are only ever working at one time), all of whom have their own unique specialities. If you're looking for something specific, such as intuitive counselling, reiki healing, angel cards or past life regression, it's worth booking ahead of time, but if you're just passing by, we highly recommend stopping by for a reading.
BOOK IN FOR: A tarot reading – the team are renowned for their expertise in tarot, and remote sessions are also available if you don't live in London.  
COST: A reading with Jayne Wallace costs £120 per half-hour session; a reading with another team member costs £80 per half-hour session and £150 for an hour. 
Visit PsychicSisters.co.uk
DISCLAIMER: Features published by SheerLuxe are not intended to treat, diagnose, cure or prevent any disease. Always seek the advice of your GP or another qualified healthcare provider for any questions you have regarding a medical condition, and before undertaking any diet, exercise or other health-related programme.
DISCLAIMER: We endeavour to always credit the correct original source of every image we use. If you think a credit may be incorrect, please contact us at info@sheerluxe.com.