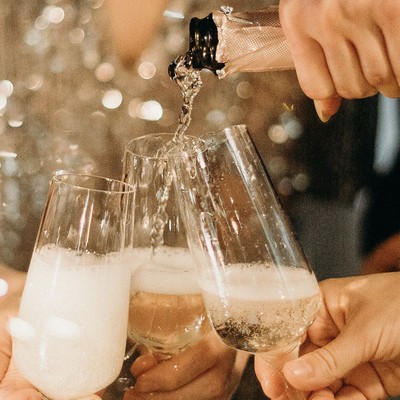 The Best Festive Bubbles – Recommended By Experts

Nothing signals a celebration like the pop of a cork, but gone are the days when good bubbles only meant champagne. To help you find your perfect bottle of fizz, we asked wine buyer Sophie Lord to sort the cavas from the crémants, before eight experts told us what they'll be cracking open this year.

All products on this page have been selected by our editorial team, however we may make commission on some products.
Sophie, tell us quickly how champagne, cava, prosecco and crémant are different…
"They're each made in a particular way, from a different region, with different grape varieties and particular winemaking methods. Champagne comes solely from the Champagne region in northern France, and the process of making it is strictly regulated. It's usually made from a combination of three grape varieties: pinot noir, pinot meunier and chardonnay. It's made by creating a secondary fermentation within each wine bottle, otherwise known as the Traditional Method, which gives these wines their signature flavour. 
"Crémant refers to a group of sparkling wines made using the Traditional Method but in areas of France outside of Champagne. It's still produced under France's rigorous wine laws, but it might be made with grapes that are different from the classic champagne grapes – for example, you might find a crémant d'Alsace made from pinot blanc, or a crémant de Loire made from chenin blanc.
"Cava uses the same method again but comes from Spain. It's most commonly made from macabeu, parellada and xarello grapes which can be blended with chardonnay, and the majority of cava is produced in Catalonia. There have been some exciting developments in cava in recent years, and we now see high-quality examples being made and labelled as Reserva, Gran Reserva and single vineyard wines.
"Like champagne, prosecco is named after a region, but in 2009 the grape name was changed from prosecco to glera so that other countries couldn't put 'prosecco' on the label. Unlike champagne, crémant and cava, prosecco is made using the tank (or charmat) method, which is less labour intensive, hence the lower cost. This method produces much fruitier wines, which is why prosecco often tastes of green fruits, stone fruit, citrus and white blossom. The bubbles will be frothier and don't last as long as champagne."
Price does usually indicate quality with sparkling wines, but ultimately what constitutes a decent fizz is subjective – some might prefer the taste of a lower-cost prosecco to that of a rich, premium champagne.

What do 'Brut', 'Sec' and 'Cuvée' mean?
"Brut literally translates as 'dry' and that's what it means. It's the standard dry style across all sparkling wines – but if you want the driest of all, try a Brut Nature. Confusingly, an extra dry prosecco actually has more residual sugar than a Brut. 'Sec' is used to describe a champagne that is medium-dry, meaning it is noticeably sweet but not quite a dessert wine, while cuvée is a French word that means 'blend'. This can mean the first-pressed and best grapes, but outside of the Champagne region, it usually refers to a blend of either more than one grape of wine from specially selected barrels or vats. It is not a regulated term so it can appear on the labels of any wine."
English sparkling wines are on the up, but why are they so expensive?
"English wines may seem expensive in comparison to the typical bottle on the supermarket shelf, but it's all relative. The majority of wine made in England comes from very small and independent vineyards; it isn't mass produced and often involves lower grape yields. The wine-making techniques are usually more labour intensive and often made by tiny teams. When thinking about price, it's worth remembering the quality of English wines tends to be very high and a lot of them are incredibly unique."
Finally, is there such a thing as 'too cheap'?
"The cost of fizz usually correlates with the region the wine was produced in and the amount of labour involved in making it. Price does usually indicate quality with sparkling wines, but ultimately what constitutes a decent fizz is subjective – some might prefer the taste of a lower-cost prosecco to that of a rich, premium champagne."
Now Eight Wine Pros Share Their Favourite Bottles Across A Range Of Categories…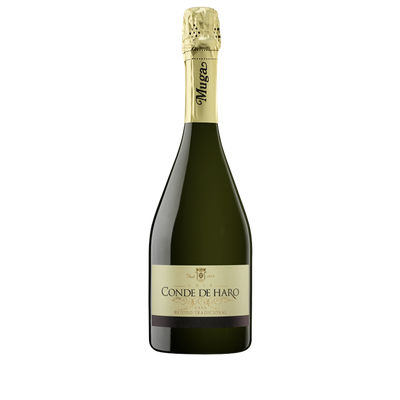 BEST CAVA: Bodegas Muga, Conde de Haro Cava, £10.49
Country: SpainNotes: Nutty, creamy and gently floral aromas with notes of honey, vanilla and liqueur in the background.Jamie Patterson, wine expert from Ramekins & Wine, says: "Made by a Spanish winemaking icon in Bodegas Muga, this bottle ticks so many boxes – tiny little frothy bubbles, energetic granny smith and lemon fruit notes, and a beautiful, creamy, bready biscuit character at the end. It's fine, precise and delicious. Drink it alongside a simple plate of good-quality smoked salmon dressed with diced shallot, lemon juice, Maldon salt and sour cream."Available here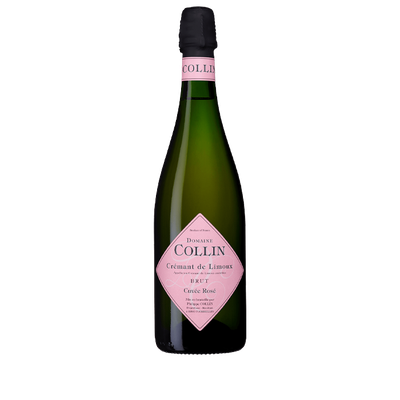 BEST SPARKLING ROSÉ: Crémant de Limoux: Domaine Collin 'Cuvée Prestige' Rosé, £16.50
Country: FranceNotes: Crushed summer berries, fresh rose petals, nougat and guava.Katie Exton, sommelier at Lorne, says: "This sparkling rosé from Languedoc in southwest France is made in the same way as champagne, but at a fraction of the price. Perfect for a party, it's full of flavour, character and crushed summer fruits like redcurrants and strawberries, with a touch of marzipan. When you drink it, however, it's dry and crisp – trust me, it's so easy to drink with all sorts of food."
Available here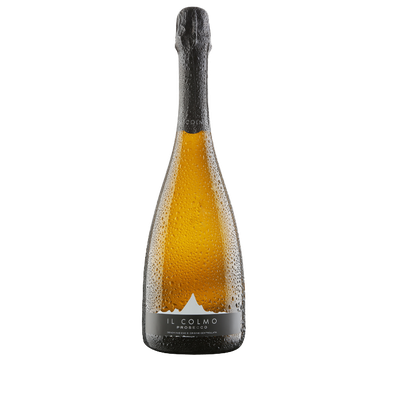 BEST PROSECCO: Il Colmo Prosecco Brut NV, £11.99
Country: ItalyNotes: Generous pear and citrus fruits, lifted by a crisp and crunchy palate.Andrew Baker, wine buying director at Virgin Wines, says: "This prosecco is my favourite bottle to pop open on Christmas Day. With lots of bubbles to complement the pear and citrus fruit flavours, it's the perfect pairing for canapés. The crisp and crunchy palate also makes it very refreshing. Plus, the bottle itself is really elegant, so it's bound to impress guests."Available here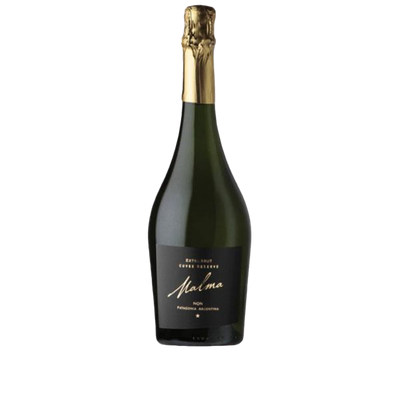 BEST APERITIF: Malma Cuvée Extra Brut NV, £18.36
Country: ArgentinaNotes: Windfall yellow apples, hazelnuts and honey. Mikey Studer, director of online drinks destination HomeTipple.com, says: "This sparkling wine from South America comes with creamy fine bubbles, and leaves behind a refreshing, fruity juiciness on the palate. Because of the price, it's worth having a few bottles on hand, ready to go. It's ideal for pre-Christmas parties and canapés." Available here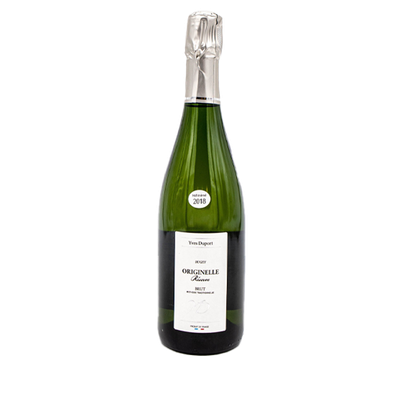 BEST CRÉMANT: Originelle Crémant by Yves Duport, £25
Country: FranceNotes: Fresh and zingy fruits with great acidity and tension.Hugo Meyer Esquerré, founder & wine expert at Provisions Wine & Cheese, says: "This is made just like champagne but by a winemaker with a long family history in the limestone terroir of Bugey, near Savoie. It has a light acidity and a beautiful richness which makes it great for cleansing the palate, or with cheese. It also pairs well with smoked salmon or cod's roe."Available here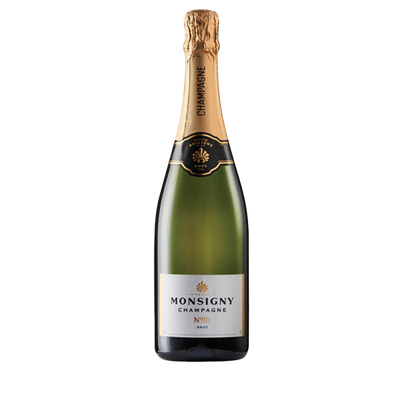 BEST CHAMPAGNE: Aldi's Veuve Monsigny Champagne, £13.99 
Country: France
Notes: Ripe apples, floral hints and soft red fruit.
Sam Caporn of The Mistress of Wine says: "This bubbly bestseller is a blend of chardonnay, pinot noir and pinot meunier. The acidity cuts through the richness of the batter, while the freshness works like a bright squeeze of lemon – such a good choice for Christmas Day. As for food, it's wonderful with fish if you happen to enjoy serving salmon as a starter."
Available here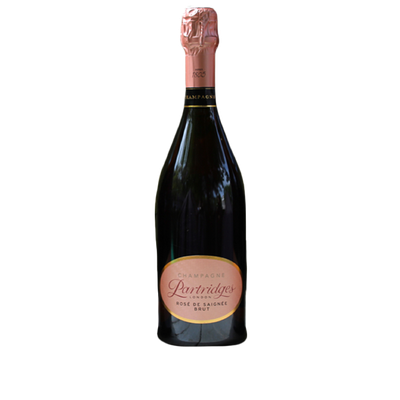 BEST FOR DESSERT: Partridges Rosé Champagne, £39.95
Country: FranceNotes: Sweet notes of red berries.Xavier Chapelou, cellar master & sommelier at Partridges of Sloane Square, says: "To round off the celebrations, this French champagne is suave, complex, rich and delicate with a beautiful raspberry pink colour. It has a really rounded flavour and is smooth with a long finish. It is perfect served with fruity desserts or with a delicious Framboisier cake." Available here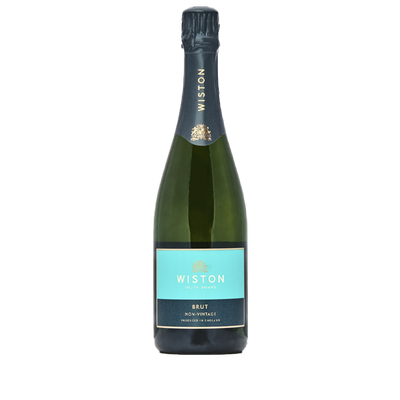 BEST ENGLISH SPARKLER: Wiston Estate Brut NV South Downs, £32
Country: EnglandNotes: Apple, lemon and toasty brioche.Alistair Cooper, wine writer, says: "This wine shows just how good English fizz can be. Based on the holy trinity of champagne grapes – chardonnay, pinot noir and meunier – this is pound for pound better than nearly all champagnes at the same price. It's zingy and crisp with very fine bubbles – perfect as an aperitif, or with cheese."Available here
DISCLAIMER: We endeavour to always credit the correct original source of every image we use. If you think a credit may be incorrect, please contact us at info@sheerluxe.com.