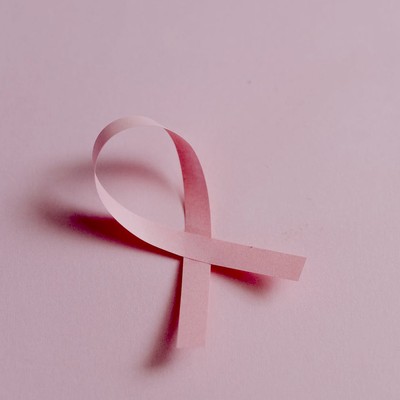 The Cancer Support Services To Know About

If someone close to you has been diagnosed or is currently living with cancer, you're likely to want to do everything you can, whether that's dropping off home-cooked food or putting them in touch with professionals and services whose mission it is to help. The NHS provides a huge amount to those in need, but there's a lot more out there – from mental health support to advice for those adapting to life post-treatment. To mark Breast Cancer Awareness Month, we've put together a list of useful services and apps, all of which aim to help those affected by cancer.

Perci Health
Perci Health provides on-demand access to high-quality cancer experts specialise in the side effects of treatment. With a focus on health and wellness, the team offers affordable access to cancer experts across multi-disciplinary fields for physical, mental, social, and emotional support. Backed by leading oncologists and surgeons, Perci gives users access to a team of professionals, all with a minimum of three years of cancer experience, across multidisciplinary fields like psychology, menopause advice, psychosexual therapy, dietetics and hypnotherapy. Services can be accessed virtually via one-on-one sessions or on-demand virtual clinics. You can even ask to speak with hair and image advisors who are trained to help men and women manage changes in their physical appearance due to treatment. Before committing to any treatment or appointments, you can have a free call with a Perci expert to decide if it's right for you.
Visit PerciHealth.com
Future Dreams 
Future Dreams charity offers practical and emotional support to those living with and affected by breast cancer. The team deliver care packages to hospitals around the UK, help women find the right bras after a mastectomy, and talk through wig and headscarf options during treatment. Future Dreams have also just opened their first centre in northwest London, which provides a friendly space for people to meet other women in similar circumstances and find support from the breast cancer community. This is in addition to the new online hub where you can access practical advice and support, as well as read blog posts from a range of women affected by cancer. Tune into the charity's podcast, And Then Came Breast Cancer, hosted by presenter and breast cancer survivor Victoria Derbyshire, who discusses each aspect of the cancer journey.  
Visit FutureDreams.org.uk
Maggie's
Maggie's provides free cancer support and information at centres around the UK – the two branches in London are at St Bartholomew's Hospital and Charing Cross Hospital. Working directly with the NHS, Maggie's has a range of support specialists and psychologists you can talk to, as well as benefits advisors if you're unable to work during or after treatment. You don't need an appointment to visit a centre, just stop by for a walk-in session or call the hotline for advice and information. The website also has an extensive support page, with information on managing emotions, dealing with symptoms and side effects, arranging your life around cancer, and supporting a loved one through diagnosis and treatment. 
Visit Maggies.org
Cancer Support UK
This charity puts patients in contact with 'cancer coaches' to offer free support for anyone who has completed their physical treatment. The charity helps adults process emotions, build resilience and improve confidence and self-esteem – you'll be able to meet women going through similar experiences, too. Sessions take place over the phone or via online video, so you don't have to travel to a physical appointment and are led by cancer survivors who can really empathise. Cancer Support UK also provides free 'cancer kits' and chemotherapy kits (filled with items to offset some of the side effects of treatment) for children and adults – you can request one for yourself or a loved one. 
Visit CancerSupportUK.org
Black Women Rising
Set up in 2017 by Leanne Pero after her own battle with breast cancer at just 30 years old, Black Women Rising provides care and support for BAME cancer patients. After Leanne realised that the NHS lacked support packages for Black and ethnic minority people, she founded the charity to help those who were at a disadvantage or less likely to be diagnosed in the first place. The charity now runs online support groups for women under 40, women over 40, and those with stage four cancer. It also provides one-to-one 15-minute calls on Thursday mornings for an informal chat – whether you want to talk through specific needs or simply speak to someone about your experiences. Listen to Black Women Rising's podcast where Leanne and guests talk about cancer (and its myths, taboos and hardships) within the BAME community.
Visit BlackWomenRisinguk.org
Breast Cancer Now
Breast Cancer Now has a range of online resources to support cancer patients and their friends and family. Whether dealing with the news of a diagnosis, or managing the ongoing side effects of treatment, the platform allows you to talk to others in a similar situation, and access online Zoom talks for young women living with cancer. The 'Someone Like Me' initiative can put you in contact with someone who's also experienced breast cancer and understands what you might be going through – simply register to be buddied up. The charity runs regular events and fundraising activities if you want to get involved. 
Visit BreastCancerNow.org
Becca Breast Cancer Support
Breast Cancer Now's Becca app provides specialist support to help you live with, through and beyond breast cancer. With easy-to-use flashcards, it has useful information on a range of topics, from perimenopausal symptoms to dealing with anxiety. It's designed to help you transition to your 'new normal' following diagnosis, and there are hundreds of blogs from women who have been affected by cancer. There's also a direct line to Breast Cancer Now's nurses who you can contact for queries or general support.
Visit BreastCancerNow.org
Miiskin
Miiskin is a great tool that allows users to track moles and changes in their skin. You can take photos on the app and use the tracking tool to take a multi-angle picture to your face – ideal if you're concerned about potentially malignant moles or freckles. Compare images on your computer and keep a skin diary to show your GP if you become concerned. While it doesn't diagnose cancer, it sends you reminders to check your skin and gives you information on what to look out for.
Visit Miiskin.com
OWise
OWise acts as your personal breast cancer support app, to help you regain control of your life after diagnosis. You'll receive personalised insights based on your diagnosis and treatment, and it allows you to input all your appointments, so you don't feel overwhelmed with organising your diary. NHS approved, it's easy to use and allows you to keep all your information in one place.
Visit OWise.uk
Need more information? Here are some other useful websites…
Where can I go for a breast screening?
Visit your local GP, who can refer you to a specialist or breast cancer clinic if needed. The London Breast Clinic is a reputable private alternative. 
How do I check my breasts?
Visit National Breast Cancer or KnowYourLemons.com for details on how and when to check your breasts – it only takes a couple of minutes.
When should I see a doctor? 
Always consult your GP first if you have concerns or symptoms. More information can be found here. 
*DISCLAIMER: Features published by SheerLuxe are not intended to treat, diagnose, cure or prevent any disease. Always seek the advice of your GP or another qualified healthcare provider for any questions you have regarding a medical condition, and before undertaking any diet, exercise or other health-related programme.
DISCLAIMER: We endeavour to always credit the correct original source of every image we use. If you think a credit may be incorrect, please contact us at info@sheerluxe.com.