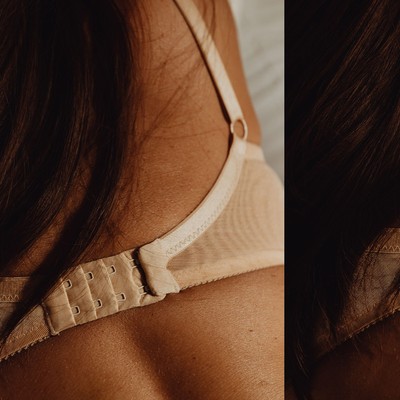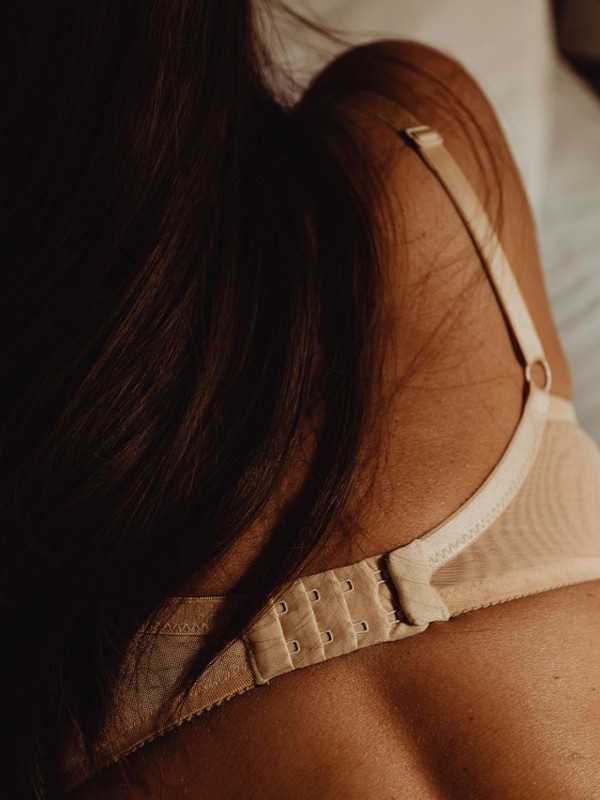 My Interesting Job: Adult Film Star

Better known as Dani Daniels, Kira Lee Cipolla is an American adult film star with a global fanbase. With over half a million views on Pornhub and a subscriber base of over 720,000, her name is searched more than 1.2 million times each month and she's racked up a total of 7.9 million followers on social media. Now married, Kira has moved into cam streaming and subscriber content, and has navigated sex work alongside maintaining a strong and healthy relationship with her husband for seven years. Here, she tells us more about her fascinating life and career…

I entered the industry to explore my bisexuality and pay off my school debt. I had zero knowledge of the industry before getting into it and, to be honest, I thought if you did porn you had to do 'everything'. It wasn't until I discovered that 'Girl-Girl Only' porn was a thing that I started researching agencies. When I found a good agent, my career started and, 13 years later, I'm still working – but a lot has changed.
The most fulfilling part of my work is understanding my sexuality, being my own boss and doing what I love. I feel so sexually free and I'm able to explore my sexual interests in a safe environment, learn about myself and my body, and make money while doing so. In the 13 years I've been in the business, I've figured out a lot about myself – both what I enjoy sexually and how to be savvy in the industry. The stuff I've learned comes in handy every day, whether I'm running my adult business or focusing on my more mainstream projects. I work hard but the payoff of having my own companies, doing what I want to do and having so much self-confidence are all perks not many people get to experience.
People will think what they want about my career. I don't work to prove anyone wrong or change what they believe. Here is the truth. I was happily a bisexual stripper, too shy to hit on women. I did a ton of research on the porn industry and found a legitimate agency that helped me work with the right companies and set my boundaries. I kept to those boundaries and stayed true to myself throughout my adult career – no one ever told me what to do or who to have sex with. My boundaries were respected and my work ethic was rewarded. I made a ton of money, saved most of it, won awards, had a ton of fun, sexually experimented safely (testing often and always working with consent), and grew not only my confidence and sexuality but as a businesswoman. I expanded my brand into multiple businesses and dozens of companies, and now sit on a multi-million dollar empire. I don't lose sleep at night. I am proud of what I do and who I am. Plus, having an incredible husband who not only respects me but supports me and loves me unconditionally? It's a bonus.
When I shot for mainstream companies, I worked with many incredible performers. Cherie DeVille is my best friend and favourite person to be around (besides my husband). Every day with her is full of fun and laughter. I can't say how proud I am of all her incredible accomplishments. Besides Cherie, I could make a list a mile long of all the people I love in the industry but, at the end of the day, there's a commonality between them: they love their job, love the industry, are creative, fun, are happy to be on set and a pleasure to be around. I haven't shot a mainstream scene in seven years, yet the list of people in the industry I have remained friends with and still see is extensive.  
Many people think you can START AN ONLY FANS AND MAKE MILLIONS OF DOLLARS. But, in reality, SUCCESS AND MONEY COME FROM HARD WORK, late nights and drive.
The industry is very small and word gets around quickly. People can build bad reputations as quickly as they build good ones. I ask around, get references and surround myself with performers, directors and staff with the same passion and work ethic. Now that I have transitioned out of mainstream adult and work for myself, I basically always work alone. I have make-up artists and photographers I shoot with but, in the end, the content is just me shooting scenes at home or in locations I rent. I enjoy the freedom it provides me and the ability to control my brand exactly how I want to. When I need a helping hand, my husband assists. My fans have stayed with me through this transition, which has been great.
A few memorable moments from my career jump out to me. The first is shooting my first girl-girl-girl-girl scene and all the incredible women (and later men) I was fortunate enough to work and be intimate with. The second is winning performer of the year and my 20+ other awards, including winning best social media star, best premium social media and crossover star. Also, getting behind the camera and directing, being told I inspired other performers (new and experienced) and being able to thrive on shooting my own content from home.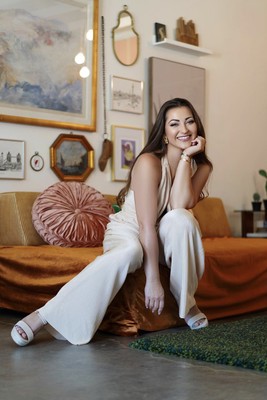 I spent six happy years shooting for other companies, getting glammed up and exploring my sexuality with the best people in the world. The unfortunate thing about the mainstream adult industry is royalties are not a thing and day rate cheques aren't great either. I started a personal website, DaniDaniels.com, and cut all ties with shooting mainstream adult porn to focus on my own content. A few years later, I was among the first performers on Only Fans, where I still am today (DailyBush.com). Seeing the adult industry evolve is a dream come true. We used to talk on set about how we wished we had the power to be in the performer's hands rather than the director's and companies', and I feel like that day is finally here. That being said, I loved shooting mainstream porn; it was a chapter in my life I look back on fondly, and I owe a lot of my popularity and fans to it. But things like my website, my safe-for-work companies, my merchandise businesses like DDroasters.com, ShopDDbox.com and my Only Fans, that success is also based on my drive and work ethic. 
Many people think you can start an Only Fans and make millions of dollars. But, in reality, success and money come from hard work, late nights and drive. I woke up at 7am this morning, was in make-up by 8am, shot scenes all day, worked on my websites, chatted with fans and I'm now doing this interview late at night. Success isn't handed to you; it's dependent on how hard you work.
Consent and communication are the most important things in the adult industry. You can't have a safe working environment without them. I learned this as a performer and I did it myself as a director. Before a scene, you sit down with the performers, discuss what you want and have in mind to shoot and if they are okay with it. Then, everyone in the room establishes a safe word: something that, if said, all cameras cut and the scene stops, no questions asked. Then, you discuss what is wrong, if the scene will continue, or help the performer if needed. I once called the safe word because a performer was unknowingly stepping on my hair and I couldn't move or communicate it in the scene. Then, you give the performers a moment to sit together and communicate their boundaries to each other. So many people think communication is all about what you don't like, but so much of it is what you do like as well. You will get a much more enjoyable experience and a much better scene if you let the performers communicate.
As an introvert (hard to believe, right?), I love that not many people approach us in public. That being said, I get a lot of looks and head turns, and later that day messages on my site and Only Fans like, "Did I see you…at?" But I don't think a lot of people want to come up to me in the street. The ones that do, I never mind at all. I take photos, hug, chat – I love to meet fans. But there's also a dark side to porn's popularity. I have had a lot of stalkers, which I never take lightly. I also have a lot of people use my photos for romance scams because it's easy to catfish a fake relationship with someone when there are endless nude photos of them on the internet. My husband and I also get endless death threats and hateful messages. It's something I was not prepared for getting into the adult industry and something I wish I had the power to stop.
If my husband wasn't okay with my job, I wouldn't have even dated him. WE WERE OPEN AND HONEST WITH EACH OTHER from the beginning.
Anyone thinking of getting into the industry should know it is a life-long commitment. No matter how much you think you can keep it a secret, everyone will find out. Your family, your friends, your old classmates and co-workers… everyone will know. Really consider if this is something you want to do and if this is a life choice you want to make. Also, make sure not to get fooled into doing things you don't want to do. Constantly check in with yourself. Don't allow yourself to be pushed by others. Ask yourself, "Would I enjoy this? Is this safe? Will I regret this later?" You can always say no. Also, if you want to do porn just for the money, it's not for you. Not everyone makes millions and not everyone will become a popular performer. That is the truth. Even popular performers will not be popular for ever, myself included. Be kind to everyone going up and you must greet them again when you fall.
If my husband wasn't okay with my job, I wouldn't have even dated him. We were open and honest with each other from the beginning. We communicate well and are not afraid of telling each other our feelings. That's what makes him so great – I can be truly myself. He supports me, helps me and inspires me. He is my partner, best friend and teammate. We've been together for seven incredible years, almost six of them married. He's what people in the industry call a 'civilian' – he's not a performer. He is living proof that, contrary to many people's and performers' beliefs, you can be in a healthy, happy relationship and an adult performer. You just have to be compatible both sexually and mentally. And it is always amazing the number of people who say I can't have a real relationship because of my career choice – yet here we are, happy and going strong.  
It's incredible to see the adult world accepting porn like never before. Only Fans, for example, is so mainstream, and people are coming to terms with the fact that it's a job and people love doing it. It's wonderful; I honestly never thought I would be here to see it happen. I think AI is the future, too. I am currently working on an AI project and I can't wait to share it with my fans later this month. It's going to be such a game changer and a fun, unique way to have me as your AI girlfriend with my actual voice and imagery. You will be able to talk to me and design whatever images and scenes your heart desires. I can't wait for it to launch and be able to give all my fans an individual, unique cyber Dani Daniels girlfriend that they can chat with, sext with, create their own scenes with and talk to as much as they want.
Visit DaniDaniels.com 
DISCLAIMER: We endeavour to always credit the correct original source of every image we use. If you think a credit may be incorrect, please contact us at info@sheerluxe.com.