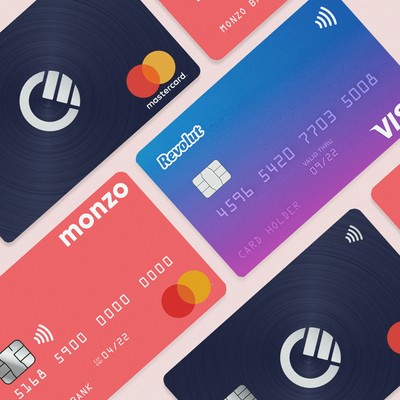 Challenger Banks 101: What You Need To Know

You may well have heard or read a bit about challenger banks – new names in the money market aiming to lure customers away from traditional banks like Lloyds or HSBC. Known for their attractive interest rates and other perks, are they really all they make out be? And are there any risks involved? Here, we break it down with a little help from financial experts…

What Is A Challenger Bank?
Typically, a challenger bank is a smaller, newer bank aiming to challenge the dominance of the long-established banking giants like Lloyds, HSBC and RBS. Sometimes, they offer better savings rates, but they still have to follow the same rules and regulations as any UK authorised bank. 
Are There Different Types?
There are quite a few challenger banks out there – some of whom have been around for a while and others that are new to the market. Some more mature names, such as first direct and TSB are now considered as mainstream as many other larger banking institutions. Indeed, first direct was the first bank to operate in the UK with no physical branches – the success of which paved the way for many of the later challenger banks entering the market. New challenger banks, however, have typically been operating for around three years or less – banks in this category include names such as Monzo Bank, Tandem Bank and Starling Bank.
How Are They Different?
Challenger banks often compare more favourably with traditional high-street banks and building societies, especially for customers who prefer to bank online or via an app. Often, challenger banks are known for offering higher rates of interest on savings accounts and better levels of customer service, too.
Why Do So Many Seem To Be Cropping Up?
After the financial crash of 2008, the UK financial regulators wanted to encourage more competition into the UK banking to reduce the hold the biggest UK banks had on the market. Metro Bank was one of the first challenger banks and had its banking licence approved in 2010 and, since then, numerous other new banks have been awarded licences. But just because they're growing in popularity doesn't mean they don't still have some way to go before they rival the market share of the more well-established banks out there.
What Are Some Of The Main Advantages?
By taking advantage of the latest technology, challenger banks often lead the way in terms of customer service. They also offer the same level of savings protection as high-street banks, and with lower operating costs, they can offer higher rates of interest. Even without physical branches, you can still withdraw cash using a debit card from thousands of cash points and cheques can be paid in using a smartphone banking app.
And Some Of The Risks?
Before you investigate setting up an account, it's important to know some challenger banks will share your data with third parties, which could pose a risk to your privacy by exposing you to cyber threats. Unlike a traditional bank, most challenger banks are specialist banks, so therefore offer limited services such as savings and mortgages. 
Challenger banks often compare more favourably with traditional high-street banks and building societies, especially for customers who prefer to bank online or via an app.

Interested? Here are some of the main names, plus an expert's opinion…
BEST FOR TRAVELLING: Revolut
Personal accounts: Yes
Business accounts: Yes
Interest rate on savings: 0.65%
 
After launching in 2015, Revolut has since attracted more than two million members to its banking service – mainly thanks to its streamlined app, flexible accounts and free international cash transfers. Opening a free account is straightforward; simply download the Revolut app and key in your personal details to receive a UK account number and sort code – no credit check necessary. Some of Revolut's other unique features include overseas medical insurance and priority customer support for premium members.
 
What The Pros Say: "You can create an account with Revolut for free or opt for an account with a monthly fee for more perks. It works for users in more than 130 countries and is available on both Android and Apple devices. The app is well designed and easy to use, so you should have no trouble getting used to it. The ability to hold different balances in up to 24 different currencies is great for people going on holiday, who travel a lot for business and receive their wages in a different currency. You should be aware of the extra charges for foreign exchanges at the weekend, though, and note that the card can take 7-14 days to arrive, so if you need it for a planned holiday, make sure to order it well in advance. All in all, we're fans of the Revolut app and card – it helps make foreign currency exchanges simpler and cheaper for holders." – Oliver Dale, Editor-in-Chief of MoneyCheck
 
Visit Revolut.com
  
BEST FOR BUDGETING: Monzo 
Personal accounts: Yes
Business accounts: Yes
Interest rate on savings: 0.93%
 
If you are looking to manage your cash better and understand your spending, then the Monzo Bank app and their contactless debit card might be for you. It breaks down expenses into 12 categories and keeps tabs on them for each category. Plus, their current account is accessible to anyone over 16. Digital features include fee-free international transactions and cash withdrawals of up to £200 per month with additional withdrawals attracting a small charge. It also offers customised overdrafts to eligible clients. Cash withdrawals and payments in the UK are free of charge.
 
The Pros Say: "Overall, there's a reason why Monzo boast large customer numbers and the best customer satisfaction in recent surveys. With such a versatile range of current accounts designed to actively help customers, in many respects they are leading the challenger bank charge. Offering unique features like 'Get Paid Early' and 'Bill Splitting' really set them apart from competitors, with a community spirit fostered through crowdfunding and their online help centre. They are very transparent over fees and charges, whilst offering everything you might need from a current account provider and more. While many challengers suffer from being a 'side-account' to more established high street bank accounts, Monzo offer an account you could quite easily adopt as your sole account, by offering a stable platform and boasting a convincing customer base." – Robert Bester, Consumer Finance Expert
 
Visit Monzo.com
 
BEST FOR A 360° APPROACH: Starling Bank 
Personal accounts: Yes
Business accounts: Yes
Interest rate on current account: 0.05%
Starling bank have been a part of the UK challenger bank space since 2017, providing a current account that allows customers to save money through 'Goals', earn money via interest and managing money through their intuitive app which is designed not just to protect and store your money, but help improve your lifestyle as well. At one point, the bank was even developing software to try and help gambling addicts from overspending. Known for their 'portrait debit card', you'll also find a range of investing and budgeting tools available in the app.
 
The Pros Say: "Overall, Starling Bank have a great deal to offer UK customers, especially since they are one of the only challenger banks to offer interest and have one of the most effective methods of saving money through 'Goals'. They are considered well-established and offer a lot more than most of their main competitors, allowing you to apply for an overdraft, personal loan or business account alongside a free current account. This range of financial products has been extended further through Marketplace, allowing you to access mortgage offers, insurance quotes, accounting software and pensions too. Alongside their intuitive app, they are one of the most attractive and flexible challenger banks available in the UK." – Robert Bester, Consumer Finance Expert
 
Visit StarlingBank.com
 
BEST FOR BASIC BANKING: Monese
Personal accounts: Yes
Business accounts: Yes
Interest rate on savings: n/a
 
To this day, Monese has stayed true to its roots, offering a current UK account that is simple to open – when its Estonian founder moved to the UK, he experienced serious difficulties in setting up a bank account. Accessible to everyone, regardless of whether they have documentation for utility bills or perfect credit scores, Monese also now offers accounts for both pound sterling and euro holders – mobile only, it also recently received a generous grant from the European Commission to expand its research into technology innovation. Just be aware it doesn't currently offer savings accounts, and therefore doesn't pay interest.
 
The Pros Say: "Monese offers a great option for location independent workers and travellers, as it allows fast and secure access to a UK banking service. The high cost of ATM withdrawals means it makes sense to upgrade from the Starter account, but only if you're going to get enough use from the service to make it worth the relatively high cost of doing so. For those based in the UK with a stable address and no plans to move, there could be better option, even within the mobile banking sector." – the money team at Choose.co.uk
 
Visit Monese.com
 
*DISCLAIMER: Anything written by SheerLuxe is not intended to constitute financial advice. The views expressed in this article reflect the opinions of the individuals, not the company. Always consult with an independent financial advisor or expert before making an investment or personal finance decisions.
DISCLAIMER: We endeavour to always credit the correct original source of every image we use. If you think a credit may be incorrect, please contact us at info@sheerluxe.com.