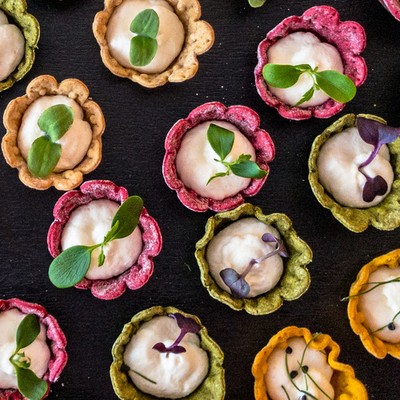 Christmas Canapé Recipes

Tired of the same canapés year after year? In the spirit of giving, SheerLuxe has asked some pros for their most delectable bite-sized eats. Whether you're hosting a grand party or need an appetiser for dinner guests, you'll find some fresh inspiration here.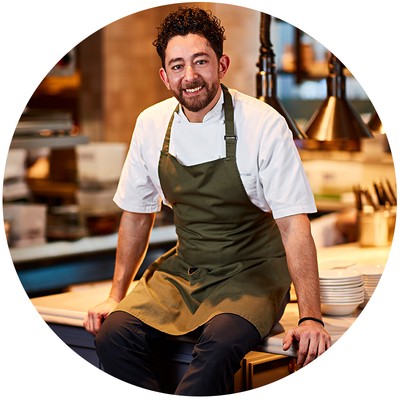 Lello Favuzzi, Mortimer House Kitchen
"Perfect for using up leftover turkey from Christmas dinners, or as a canapé for Christmas or New Year's Eve parties, this is a simple recipe which is easy to recreate at home and great for the waste conscious too."
Turkey Sliders
INGREDIENTS (per slider)
170g of leftover turkey

30g of leftover stuffing 

100g of brioche 

25g of cranberry sauce

30g of red cabbage

30g of brussels sprouts

10g of onion

5g of vinegar

40g of mayonnaise 

5g of mustard
METHOD
With the leftover turkey, get two forks and pull apart, before mixing in with leftover stuffing.

Meanwhile, lightly toast a slice of brioche until golden brown, and then cut into small square sizes. 

In a separate bowl, grate some red cabbage, chopped onions and sliced brussels sprouts. Add in a spoonful of mayonnaise, a dash of vinegar and a tablespoon of dijon mustard. Mix together until all blended.

Then construct: place a spoonful of cranberry sauce onto the brioche, then a spoonful of slaw and top with the turkey/stuffing mix. 
For a gluten-free option, I recommend switching the brioche for a lettuce leaf. It works just as well and you can add more filling into the leaf.
​Visit MortimerHouse.com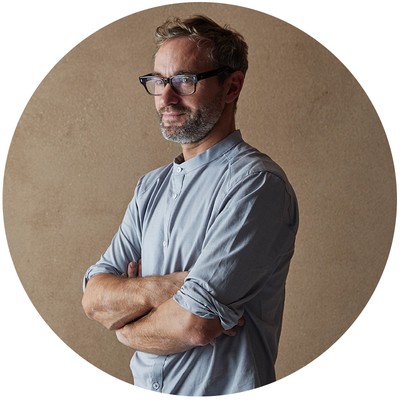 Richard McLellan, Wilder 
"'Kern' means 'round' in Cornish. Kern cheese is from the same dairy as the renowned Cornish yarg. It is matured for longer than yarg, so the flavour is a lot more intense with a firmer texture. Using an alpine starter culture, the dairy is able to give it similar characteristics to comté or gruyère. Sold on most deli counters in supermarkets, it makes a delicious alternative to its French counterparts and tastes particularly good when paired with pastry."
Cornish Kern Puffs
INGREDIENTS
60g of water

1 pinch of salt

1 pinch of sugar

25g of butter

30g of flour

1-2 medium eggs

22g of Cornish kern cheese 

2 pinches of burnt wheat germ 

10g of Cornish kern cheese, finely grated for the topping
METHOD
Preheat an oven to 175ºC and bake the wheatgerm on a tray until dark brown. Set aside. 

Bring your water, butter, sugar and salt to the boil. Add the flour and work into the liquid until a dough has formed

Turn the heat down and gently cook out the mixture for a few minutes – this helps to cook out the flour. 

Add the mixture to a kitchen aid with the beating attachment and slowly work. Add the eggs one by one until the dough looks sticky yet smooth.

Incorporate the grated cheese and allow the heat of the dough to melt it. The mix should have a shiny appearance.

Follow this with the burnt wheat germ.

Add to a piping bag with a small nozzle attached. Pipe onto a lined tray and push the little peaks down with a wet finger. 

Bake at 175ºC for 20 minutess or until golden and puffy.
Once out of the oven, and while hot, sprinkle with the finely grated cheese and serve.
​Visit WilderLondon.com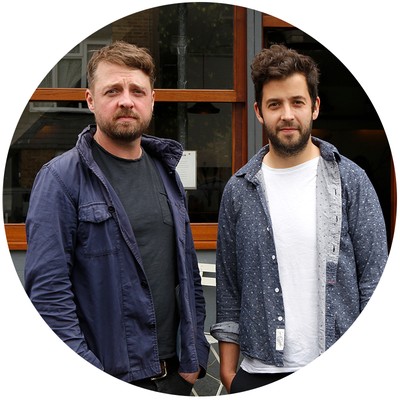 James Ramsden, Pidgin & Sons + Daughters
 "Fussy little canapes are all well and good but when you're in the throes of friends arriving, sugar-infused children trashing the house, and the awkward person from work who you now regret inviting needing a little help to enjoy themselves, do you really want to be concertina-ing a hundred hassleback potatoes, teaspooning on soured cream and knock-off caviar, and then garnishing them all impeccably with a spriglet of dill? You do not. Do this instead. It's a Sons + Daughters bar snack and everyone loves it. Trashy and luxe all at the same time."
Mini Truffled Grilled Cheese
INGREDIENTS
300g of Philadelphia cream cheese

10g of good-quality black truffle paste

Sliced white bread

300g of mortadella

100g of mayonnaise

Vegetable oil

Sweet chilli sauce (to serve)
METHOD
Beat together the cream cheese and the truffle paste. Taste to ensure it's the right level of truffled.

Enthusiastically spread a slice of bread with the truffled cream cheese and top with mortadella. Put another slice of bread on top. Well done, you've made a sandwich.

Spread the outside of said sandwich with mayonnaise. Refrigerate until needed.

Heat a little oil in a large frying pan on medium heat. Fry the sandwiches for a couple of minutes on each side until golden. 
Remove the crusts, slice into rectangles – or triangles if you prefer – and serve with sweet chilli sauce.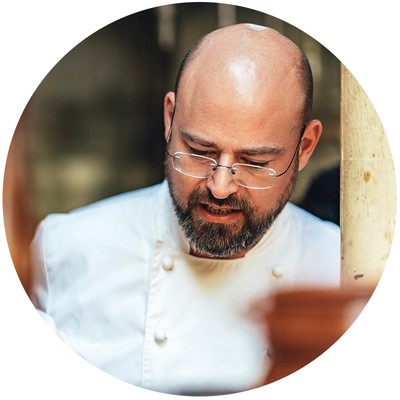 Lucien Green, Casa do Frango
"This is classic Portuguese festive fare. Salt cod epitomises Christmas in Portugal. It is intensely savoury, rich and satisfying. For the best results, put the potatoes through a ricer or a mouli while they are still hot – you will end up with a lighter, fluffier fritter."
Bolinho De Bacalhau
(Makes 52)
INGREDIENTS
400g of salt cod (cooked weight), broken into small flakes after soaking in water overnight, with the water changed at least twice 

1kg of Koffman's potatoes, skin on

50g of plain flour

250ml of milk, or enough to cover the salt cod

1 lemon's zest

70g of butter

1 bay leaf

Salt & pepper
METHOD
Start with the salt cod. Put the salt cod and bay leaf in a pan and just cover with milk.

Bring the milk up to a simmer for 3 minutes, then remove from the heat. Allow the cod to cool in the milk. Reserve the milk.

Next, the bechamel. Make a roux with the butter and flour. Make a white sauce using 250ml of the milk used to poach the salt cod.

Now for the potato base: wash the potatoes and prick all over with a fork. Bake until soft (60-90 minutes at 200ºC, depending on the size of the potatoes).

Cut open and scoop out flesh. Pass through the mouli or ricer.

Combine with the bechamel and salt cod. Add lemon zest. Test a small spoon of mix in the fryer and adjust seasoning.
Form into 30g quenelles. Fry for about five minutes, until golden.
Visit CasaDoFrango.co.uk
Dan Smith, The Swan Inn at Ascott-under-Wychwood
"My top tip is to cool the onions very slowly to get a really deep caramelised flavour. I love these tartlets because they scream Christmas with the deep cheesy flavour, they're moreish and they're warm. You've got to have warm canapés at Christmas."
Roscoff Onion & Mrs Kirkham's Lancashire Mini Tartlets
INGREDIENTS
Pâte Brisée
250g plain flour

125g butter

pinch salt

1 egg yolk

water to bind 
Caramelised Onion Purée
1kg of Roscoff onions, sliced

250g of butter

Salt
Mrs Kirkham's Cheese Sauce
100g of milk

1g of salt

185g of cream

150g of Mrs Kirkham's Lancashire cheese
METHOD
Start with the pâte brisée. Place the flour and butter in a food processor; bring together until you get a sandy texture. Add the egg yolk, then a little water until you form a dough. Cover with cling film and leave to rest

Roll out and line a cupcake tray and blind bake on 170ºC for around 15 minutes, until golden.

For the purée, melt the butter in a heavy-based saucepan and add the sliced onions. Cook very slowly, adding a splash of water if it starts to catch.

When you have got a deep caramelised colour, blend into a very smooth purée and set aside.

For the cheese sauce, melt all ingredients together and leave in a warm place.

To assemble, take the tart case and spoon in the warm onion purée. 

Foam up the cheese sauce using a hand blender and spoon over the top of the tart.  ​Finish with a sprig of watercress.
​Visit CountryCreatures.com
Vivek Singh, The Cinnamon Club
 "These puff-pastry parcels are quick to make and really versatile. You can fill them with anything from spicy shrimp or egg to a regular vegetable dosa filling, which makes them a real crowd-pleaser at big family events like Christmas without being too labour intensive. My favourite filling is a delicious shredded chicken but, for a festive spin, fill them with turkey."
Chicken & Pastry Patties
(Makes 20-24)
INGREDIENTS
450g of boneless chicken thighs (or leftover roast chicken, shredded)

1 1/2 tsp of salt

2 tsp of red chilli powder

4 tbsp of vegetable oil

5cm piece of cinnamon stick

12-15 curry leaves

3 onions, finely sliced

1 tbsp of garlic-ginger paste

1/2 tsp of ground turmeric 

1 tsp of garam masala

1 tsp of peppercorns, coarsely cracked

2 green chillies, finely chopped

2.5cm piece of ginger, peeled and finely chopped

Juice of 1 lime

2 320g rolls of puff-pastry sheets

1 egg, beaten, for brushing

Fennel seeds, to sprinkle
METHOD
Preheat the oven to 180ºC/160ºC Fan/Gas Mark 4.

Place thighs in roasting dish, sprinkle with half a teaspoon of salt, a teaspoon of chilli powder and a teaspoon of oil. Roast for 15-20 minutes until cooked through, and the juices run clear. Cool and shred, reserving any leftover juices.

Heat the remaining oil in a separate pan. Add the cinnamon stick and allow to infuse for 30 seconds, then add the curry leaves and sliced onions. Cook for 5-6 minutes. Add the remaining salt and chilli powder, plus the turmeric and garam masala, and sauté for another minute or two. Add the peppercorns, green chillies, ginger and any reserved cooking juices, and mix well. Finish with a squeeze of lime juice. Remove from the heat and allow the mixture to cool.

Turn the oven down to 170ºC/150ºC Fan/Gas Mark 3.5.

Unroll the puff-pastry sheets and roll to approximately 3-4mm thick. Cut into 7.5cm squares. Brush the edges of the pastry with water to egg wash, and place a teaspoon of the filling in the centre. Fold the pastry edges to make a triangular or rectangular shape and gently press down on the edges to seal the parcel. 

Once all of the puffs are made, brush the tops with the remaining egg wash and sprinkle on the fennel seeds. 
Bake for 12-14 minutes, or until golden brown.
Visit CinammonClub.com 
DISCLAIMER: We endeavour to always credit the correct original source of every image we use. If you think a credit may be incorrect, please contact us at info@sheerluxe.com.