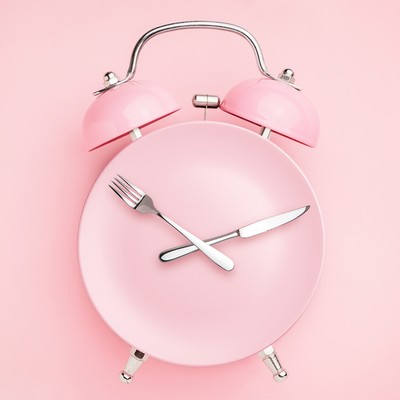 The Diet Plan That Makes The 5:2 Easier Than Ever

In a sea of diet plans, the 5:2 remains one of the most popular ways to lose weight and improve your health. Often positioned as the weight loss solution for foodies, it allows you to eat normally for five days and reduce your calories for two. Making the regimen more accessible than ever is exante, whose industry-approved meal replacements tick the nutritional boxes and win on the flavour front, too. Here's what you need to know…

CREATED IN PARTNERSHIP WITH EXANTE
Tell us more about exante – how can it help with the 5:2 diet?
Offering doctor-approved shakes, snacks and meals, exante is the name to know in the world of meal replacements. Unlike its counterparts, all exante meals are high in fibre and protein and contain 27 vitamins and minerals per serving, meaning there's no need to worry about falling short on your health goals when cutting back on calories. With exante's 5:2 plan, it's as simple as eating healthily for five days of the week and then enjoying three exante meal replacement products per day. If you've ever done the 5:2, you'll understand how time-consuming it can be to meticulously count your calories on a fasting day, but with exante's shakes and snacks, the hard work has been done for you. Simply choose three meals for each fasting day and you're good to go. And if the 5:2 isn't for you, exante also offers a host of other shakes and meal replacements that work with their other low-calorie plans.
Remind me – what are the benefits of fasting?
One of the biggest research-backed benefits is weight loss, with additional studies showing intermittent fasting causes less lean muscle loss than other forms of continuous calorie restriction, making the 5:2 a great choice if you're into fitness. Other studies show people who fast have better memories, more energy and improved brain function, and research also shows it can lower your risk of type 2 diabetes. With no complicated rules, the 5:2 is a simple and flexible way to lose weight. Plus, with exante's meal replacements, you'll remove the dilemma of deciding what to cook. 
What can you eat on your fasting days?
As Sophie Elwood, nutrition co-ordinator at exante explains, "Each product – whether it's a porridge blend or smoothie – contains 200-250 calories, so you should aim to eat three of these on your fasting days. Packed with fibre and protein, the meal replacements will keep you fuller for longer, and we know how important fibre is, especially when it comes to weight loss. Foods with lots of fibre move through your digestive system more slowly, which can stabilise blood sugar throughout the day. Plus, three exante meals, whichever you chose, will provide 100% your vitamin and mineral needs." When it comes to meals, there's an impressive selection. Think chocolate, strawberry and vanilla shakes as well as one-pot meals such as cinnamon porridge, maple syrup pancakes, soups, bean chilis and stews as well as puddings like apple crumble and custard. Exante also offers a range of meal replacement bars that both fill the gap and satisfy a sweet tooth, with flavours including banana bread and salted caramel, and the team recently launched Juiced, a world-first juice meal replacement made with clear whey protein and real fruit juices. Each serving contains 100 calories and is packed with vitamins and minerals, making it the perfect way to quash hunger pangs. 
Every Exante meal contains 27 vitamins and minerals per serving, meaning there's no need to worry about falling short on your health goals when trying to lose weight.

Are there any plant-based options?
Yes, if you are vegan or prefer to choose a plant-based option, exante also offers vegan, gluten-free meal replacement shakes. Each shake in the range contains 21g of plant-based protein with less than 220 calories per serving as well as real ingredients such as coffee powder, cocoa powder and real fruit extracts. 
What about your non-fasting days?
The exante experts recommend aiming for 75g of protein on your non-fasting days, as well as small portions of healthy fats and 30g of fibre. They also advise eating the rainbow when it comes to fruit and vegetables and recommend steering clear of sugar, which can often be hidden in fizzy drinks and low-fat dairy products. 
Who's the 5:2 diet for?
If you have a BMI of 18.5 or over and are looking for a science-backed way to lose a few pounds, the 5:2 could be worth a try. If you have a BMI of between 25-30 and have more weight to lose, it could be worth trying the exante 800 or the exante 1200. The exante 800 consists of three meal replacements plus an additional 200 calories of food; while the exante 1200 consists of one regular meal and one snack per day alongside two meal replacements.
Where can you find out more?
If you're interested in starting an exante plan, the website has everything you need to achieve your goals. If you're looking to commit to a plan, their bestselling four-week diet box is a good place to start. You can even set this up as a subscription, meaning your meals will be sent direct to your door every month, with no need to reorder. 
Shop our favourite products below...
Visit ExanteDiet.com
DISCLAIMER: Features published by SheerLuxe are not intended to treat, diagnose, cure or prevent any disease. Always seek the advice of your GP or another qualified healthcare provider for any questions you have regarding a medical condition, and before undertaking any diet, exercise or other health-related programme.
DISCLAIMER: We endeavour to always credit the correct original source of every image we use. If you think a credit may be incorrect, please contact us at info@sheerluxe.com.