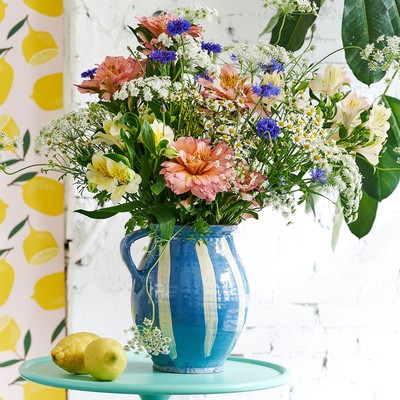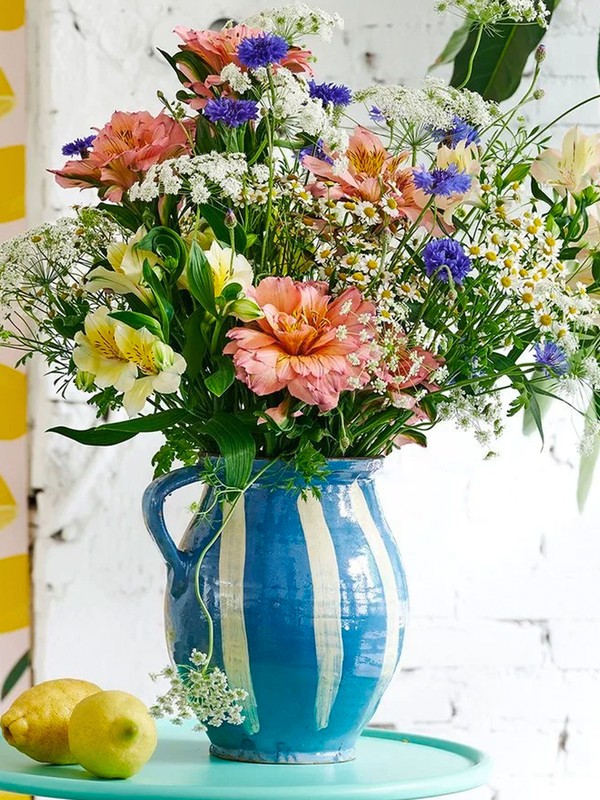 The Easy Way To Breathe New Life Into Your Home

Like most things, it's best to buy what's in season – especially at this time of year. Here, Chanel de Kock – UK country manager of FunnyHowFlowersDoThat and TheJoyOfPlants – explains how to use spring's best flowers to breathe new life into your home, and picks a few seasonal varieties to look out for…

Created in partnership with FunnyHowFlowersDoThat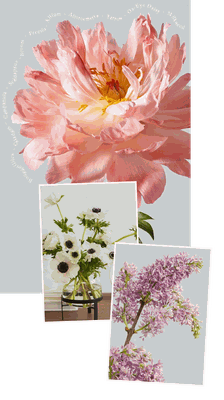 Connect To The Outside 
At this time of year, it's a good idea to let your interior flow into the exterior. Leave back doors and windows wide open, allowing yourself to glance at the flowers and plants outside, and bring patio plants into your living room, study or kitchen if you want.
Incorporate Florals Into Your Furnishings 
Try to decorate different areas of your home with flowers, including the walls, furniture and even your food. Choose cushions, fabrics, tablecloths and crockery with floral motifs then use your floral displays to reflect them.
Be Bold With Styling
Next time you're visiting a flower stall or market, consider current trends, like using decorative pink leaves instead of green –– think leaves with neon pink veins or white spots, such as caladium. Ox-eye daisies and cosmos cosmea will also help you tap into this look. 
Combine Multiple Varieties
Happy flowers, such as ox-eye daisies, freesias, alliums, acquilias and cosmos, make everything look fresh and bright. Combine multiple patterns for a cheerful, springtime look. 
Brighten Up Corners
Place flowering plants in every corner to cheer up dark spaces. Why not put some on your stairs to create a blooming border? They'll also help scent this space and welcome guests.
Group Various Shapes & Sizes
Bring your plants together so they can bloom as one, all dressed up in pots and baskets in stunning shades. Placing sunny bouquets in twos or threes, on tables and sideboards, to create an abundant display.
Choose Simple Wins
Spoil yourself with a bright bouquet next to your bed. Place some fresh white flowers in a brightly coloured vase – it looks stunning and will instantly connect you to nature each morning. 
Use Soft Pastels
Try combining purple allium with pastels, especially lilac, baby blue and mint green. The colour palette is soft, so focus on uplifting whites and candy-like shades of yellow. Patterns on vases are also important, with dots, stripes and checks all working well. 

The Trending Flowers Of Spring/Summer 2022...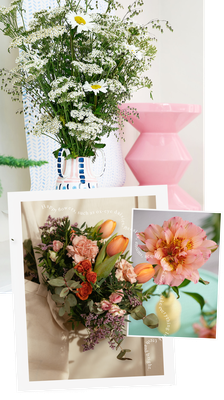 Invite the Mediterranean bougainvillea into your home this summer to transport you to sunlit holidays. Although this plant has no visible flowers, it still offers an abundance of colour.
Caladium is a stunning eye-catcher with its beautiful bright leaves and marks. You can find them with stripes, spots and dots – the possibilities are endless.
Campanula consists of countless colourful bells surrounded by fresh green leaves. This happy house plant not only has an optimistic appearance, it's easy to care for and will reward you with hundreds of lovely flowers.
With its big heart-shaped leaves that climb or dangle on long tendrils, sturdy scindapsus has many different guises. It's available in a bright light green or a darker patterned version, and is excellent at purifying the air.
The cheerful broom plant – also known as genista – encapsulates that spring feeling in a pot thanks to its eye-catching yellow flowers and a sweet scent.
Freesia smells so delicious you could almost forget to admire its appearance. The flowers taper elegantly and lend soft curves to any bouquet. Freesias come in lots of bright shades, ranging from powdery white, yellow, orange and lilac, to spicy purple and even blue, so why not mix them all?
There is something so cheeky about the allium. Its flower globe consists of an infinite number of tiny flowers, and it dries beautifully. Give it space and the allium will shine.
Available in various colours, alstroemeria symbolises friendship, so it's not surprising that it blends perfectly with other flowers. Pay attention to the flaming interior of the petals – they are true hidden works of art.
Yarrow – also known as achillea – spreads a lovely scent. It usually has fresh, white flowers, but you can also find yarrow in attractive shades of yellow, lilac and pink. If you're celebrating spring with a cheerful bouquet, don't forget to give this flower a well-deserved spot.
This uncomplicated flower looks like a child's drawing. The ox-eye daisy, also known as leucanthemum, has a generous yellow heart surrounded by a crown of white petals. Her naïve shape adds uplifting accents to every bouquet.
If there is one colour that conveys joy, it's orange. Milkweed, also called asclepias, has rather coarse stems that contrast vigorously with the delicate sculpted umbels, made up of an infinite number of tiny flowers.
Follow These Tags & Accounts To Find Out More...
#FunnyHowFlowersDoThat
#TheTrendCollection
#TheJoyOfPlants
DISCLAIMER: We endeavour to always credit the correct original source of every image we use. If you think a credit may be incorrect, please contact us at info@sheerluxe.com.