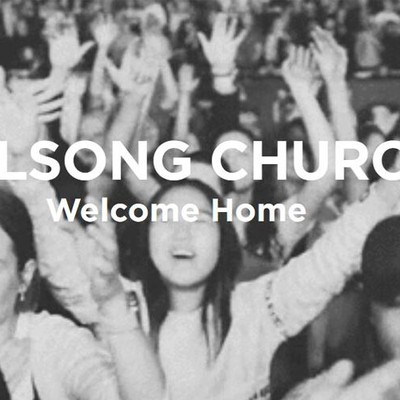 Everything You Need To Know About Hillsong Church

If the word Hillsong sounds familiar, that's probably because it is. Tensions surrounding the celeb-favourite church has been simmering as of late, only exacerbated by actress Ellen Page calling out Hillsong worshipper Chris Pratt for being a supporter, despite their alleged anti-LGBTQ stance. From the scandals to the celebrities, here's everything you need to know about the controversial church.

What is Hillsong? 
Although many assume Hillsong was formed in America, it's actually an export from New South Wales, Australia, created by Brian and Bobbie Houston (the latter of whom came from a powerful religious family). The church practises modern, Bible-based Pentecostalism, with a focus on individual relationships with Jesus through baptism.
But Hillsong doesn't feel like your traditional place of worship – it's a religion for the Instagram age. They have a variety of music labels, and their music has received a Grammy Award. Selena Gomez has performed with Australian Hillsong collective Young and Free. Their services feel like a rock concert, with people queuing around the to get into Sunday service – which, in Manhattan, is held at nightclub Irving Plaza, and attendees wear ripped jeans, leather jackets and sunglasses to preach. "It feels like Arcade Fire — it's epic like that," Vanessa Hudgens once told the New York Times. 
Which Celebrities Attend Hillsong? 
The attendees are in part what has brought so much attention to the church. It started with Justin Bieber, who spent a lot of time in 2017 hanging out with lead Hillsong Pastor Carl Lentz (the pair are said to have met in 2008 and remained close, but their relationship really amped up in 2014 after a particularly anarchic period in Bieber's life). Selena Gomez is also a fan; she and Justin could often be spotted leaving a ceremony together. (Now, of course, he attends with wife Hailey Baldwin.) Nick Jonas has also been spotted in attendance, and more recently, Chris Pratt and fiancé Katherine Schwarzenegger have checked it out.  
Why is it controversial? 
This month, Chris Pratt talked about Hillsong on American talk show Late Show with Stephen Colbert, which picked up some major heat from actress Ellen Page. In a tweet featuring an article about Pratt and Hillsong, she called him out for attending a "infamous anti-LGBTQ" church. She later doubled down on this criticism, writing: "If you are a famous actor and you belong to an organization that hates a certain group of people, don't be surprised if someone simply wonders why it's not addressed. Being anti-LGBTQ is wrong, there aren't two sides. The damage it causes is severe. Full stop. Sending love to all." 
Hillsong, it seems, has made it clear over the years that they find homosexuality to be a sin, and investigations have revealed a history with gay conversion therapy. In 2015, they released a statement that claimed while they welcome everybody into the church, they "do not affirm a gay lifestyle and because of this we do not knowingly have actively gay people in positions of leadership."  
Furthermore, Hillsong's founder Brian Houston was investigated by a Royal Commission into Institutional Responses to Child Sexual Abuse back in the early 2000s. Brian's father, Frank, admitted to sexually abusing a boy, but Brian had never reported it to the police. As such, Hillsong made it mandatory for pastors to undertake child protection training.  
What's happening now? 
Since Ellen Page came out against the church, many others have followed suit. But this is not the first time people – particularly former members – have spoken out about the religion. Lea Ceasrine, writer and former Hillsong member, wrote a piece for The Outline in September 2018 about why she was tired reading such positive, celeb-focused reviews about the church. And, of course, Hillsong has made their stance clear as early as 2015.  
As for Chris Pratt, he commented back on the criticism he faced from Ellen Page and others. "It has recently been suggested that I belong to a church which 'hates a certain group of people' and is 'infamously anti-LGBTQ.' Nothing could be further from the truth," he wrote. "I go to a church that opens their doors to absolutely everyone. Despite what the Bible says about divorce, my church community was there for me every step of the way, never judging, just gracefully accompanying me on my walk. They helped me tremendously offering love and support. It is what I have seen them do for others on countless occasions regardless of sexual orientation, race or gender." 
He continued: "My faith is important to me but no church defines me or my life, and I am not a spokesman for any church or group of people," he wrote. "My values define who I am. We need less hate in this world, not more. I am a man who believes that everyone is entitled to love who they want free from the judgement of their fellow man." 
DISCLAIMER: We endeavour to always credit the correct original source of every image we use. If you think a credit may be incorrect, please contact us at info@sheerluxe.com.