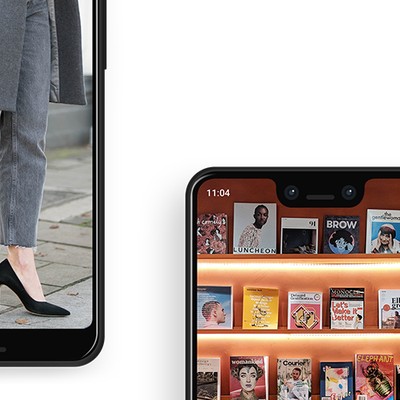 Google Pixel 3: The New Phone To Know

Anyone with an Instagram account should be pretty excited at the prospect of getting their hands on the new Google Pixel 3. Not only is its camera the best we've ever used on a smartphone, but it's superlative when it comes to organising your life – and telling you when to switch off. Here's why Team SL is adding it to our Christmas lists…

CREATED IN PARTNERSHIP WITH JOHN LEWIS & PARTNERS
As a digital publisher focused on bringing our readers the very best fashion, social content and visuals, photography is integral to the SheerLuxe team's day-to-day life. But we never imagined one day we'd swap our hi-tech digital cameras for a smartphone. Enter the Google Pixel 3. For one whole day the team carried it everywhere – from a fashion lookbook and beauty haul through to an evening restaurant review – trying out the features and putting its highly anticipated camera to the test. Here's what we thought…

I'm by no means someone who takes a lot of selfies but on occasion I do have to do so for work. The Google Pixel portrait function is unlike anything I've used before. It focuses to frame your face in the perfect spot (also great when you're taking a group selfie) and airbrushes your your skin tone without looking horribly fake and over filtered. Perfect for creating beauty content for SheerLuxe. 

Astrid Carter, Managing Editor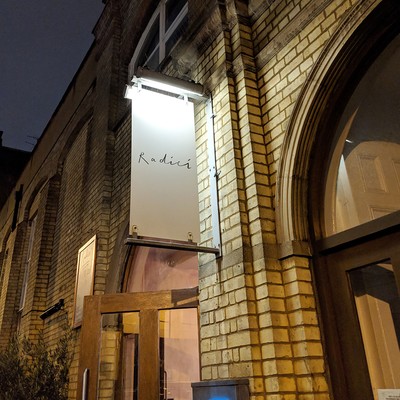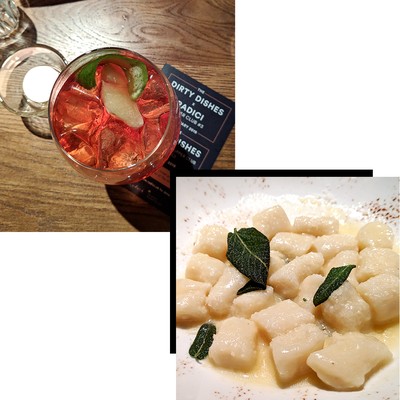 As someone who reviews restaurants for my job, taking photos of my food (don't hate me!) has become my bread and butter. An Instagrammer's worst nightmare? Low lighting. Thankfully the atmospheric, candlelit surroundings of Radici were no match for the Pixel 3's camera, which captured details and brightened my shots with zero effort on my part. When it come to exterior shots in the dark, the Super Res Zoom was invaluable.

Heather Steele, Lifestyle Editor

The fashion team and I are always popping out to shoot lookbooks or our 'buy of the day', but I never thought we could recreate our professional shots on a smartphone. I was genuinely taken aback at how clear and crisp the photos looked, and I loved the 'Top Shot' feature which automatically recommends the best ones – it really did choose the best pictures and saved so much time.

Georgie Coleridge Cole, Founder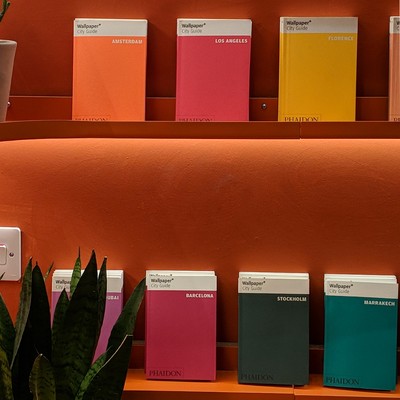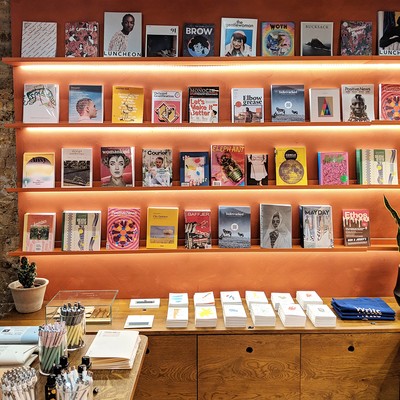 I'm a real coffee table book hoarder, so this carefully curated selection of design magazines and pocket travel books really caught my eye. The colours of the covers popped without any need for editing, and both the close-ups and long-distance photos were focused and precise. I was especially wowed by the Super Res Zoom, which captured all the magazine details from afar.

Lu Hough, Head of Fashion & Creative
The Camera
We've got to admit, the camera on the Pixel 3 is pretty special. Thanks to the dual front-facing cameras, snapping amazing selfies is a thing of ease, especially if you want to take a group pic. We particularly like Pixel 3's Top Shot technology, which automatically recommends the best pics, where no one is blinking and everything looks just right. Meanwhile, Super Res Zoom keeps your pictures sharp when you zoom in without the dreaded blur. You can also use the 'Create & play' function to transform your photos with reactive characters and captions.

Google Lens
One of the phone's coolest functions? Google Lens, the phone's image recognition app, can look up clothing or home décor, copy and translate text, as well as identify landmarks, plants and animals, right from the camera in the phone (providing you have access to the internet). All you have to do is point your camera to find products online, identify objects and add events to your calendar. Nifty.

Google Assistant
To make a shopping list, get commute times, weather info and more, say hello to your Google Assistant. Once set up, you can ask questions, play music and control your home's temperature and lighting. Just squeeze your Pixel, or say, "OK Google". We asked Google Assistant how to get from the SheerLuxe office up to a restaurant in Islington and it didn't disappoint.

Battery Life
Here's one for anyone who's ever had to carry a phone charger in their bag: throughout our explorations, we didn't need to use the charger once, as the battery life lasted hours and hours and hours… This might have been down to Pixel 3's adaptive battery, which learns your behaviour over time and limits battery for the apps that you use less often. Had we needed to charge the phone, we could have done so wirelessly – another plus for anyone who's prone to forgetting their charger.

The Storage
Until 31st January 2022, Google is providing free, unlimited, online original-quality storage for all photos and videos uploaded to Google Photos from Pixel. So you can snap away, knowing you won't have to delete albums-worth of images every time you go on holiday just so you can free up some storage. All you need is a Google account.

Digital Wellbeing
With all that technology at your fingertips, it's only natural that from time to time you'll need to disconnect and step away from your phone. On the Pixel 3, you can set timers on apps and turn off visual notifications, so you don't get drawn back down the rabbit hole. Ready for bed? Use 'Wind Down' mode to turn the screen to greyscale and get ready for a great night's sleep. Just don't forget to get Google Assistant to set your alarm before you nod off.
 
DISCLAIMER: We endeavour to always credit the correct original source of every image we use. If you think a credit may be incorrect, please contact us at info@sheerluxe.com.