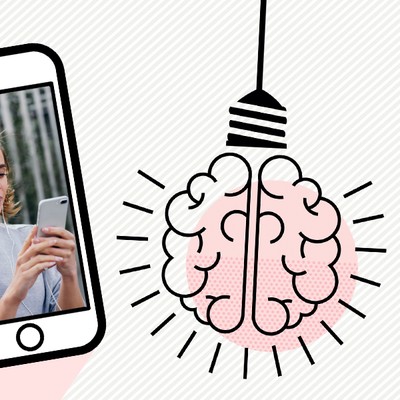 7 Apps To Help Train Your Brain

If you've got a long commute to work or are never quite sure what to do on your lunchbreak, then there's an app for that. Brain training apps give you short, intense games to play that aim to boost your brainpower, so whether you want to focus in those boring work meetings or are keen to improve your memory, these games are the perfect way to pass the time while learning something valuable. Here are our favourites…

Lumosity
Created by Lumos Labs, this app is split into session of three games which are tailored to what you want to get out of the app. Are you more into improving your attention span? Test your memory? Your ability to process information? Through the Human Cognition Project,  they collaborate with over 100 leading researchers, clinicians and teachers to help inform their brain-teasers. The games are played against the clock and are ever-changing. The creators say just one session a day can improve your mental skills – and you can even track your progress to see if that's true for you.
Learn more about Luminosity here

Happify
Whether you're feeling sad, anxious or stressed, Happify attempts to give you the tools you need to help you take control of your feelings and conquer your negative thoughts using positive psychology. Happify has quizzes, polls and a gratitude journal that'll train you to build life-changing skills. 
Learn more about Happify here  

CogniFit
Improve your concentration and memory with fun, addictive mental games designed by neuroscientists, aimed to discover and improve on your cognitive state. They believe that everyone deserves a training programme that's adapted to their specific needs. To do this, an initial quiz will measure the performance of your brain function, then you will be offered a personalised training programme based on your results. The game's developers found that users saw improvement after spending at least 20 minutes playing the games two to three times a week.
Learn more about CogniFit here

Eidetic
Eidetic uses a technique called 'spaced repetition' to help you memorise anything from important phone numbers to interesting words or facts. Unlike other apps, this one uses personal things from your everyday like in order to train your brain, like your partner's phone number to your bank account details. Spaced repetition is a technique that incorporates increasing intervals of time between a review of things you've previously learned, Eidetic will send you notifications to remind you when it's time to test yourself, spacing the tests out over specific stretches of time to test your long-term memory.
Learn more about Eidetic here
Fit Brains Trainer
This brain training app has more than 500 personalised training programmes (and plenty of mini games if you've got a short commute) that aim to exercise your key cognitive functions, including concentration, memory and problem-solving. Created with the help of neuroscientists, the difference with this app is that the games also target your emotional intelligence, focusing on social skills and self-control. Based on the results of each game you've played, you'll be provided with a score out of 200 for each cognitive area: Focus, Memory, Speed, Logic, Visual and Language. And the best thing? There's also a school section for children too – so if you've got a bored kid in the car, this'll keep them occupied and improve their cognitive memory at the same time.
Learn more about Fit Brains Trainer here

A Clockwork Brain
If you're looking for a way to train your brain that's a little more fun, A Clockwork Brain is the game for you. Challenging and genuinely fun, these puzzles (which are influenced by Mayan art) are specifically designed to test memory, attention, dexterity, language and reasoning. All games are fast-paced and bite-sized, with adaptive levels of difficulty that will give you a proper mental workout. And if you still weren't convinced, The Telegraph voted it in its 'Best 500 Apps in the World' round-up, with over 2 million downloads.
Learn more about A Clockwork Brain here

Peak
The people at Peak know your time is precious. Their games are designed to push you with short, intense workouts designed around your life. It focuses on a number of cognitive abilities, such as focus, memory, problem-solving and mental agility. You'll meet Coach, a personal trainer who will challenge you with new workouts, track your progress and show you the areas in which you need to improve.
Learn more about Peak here
DISCLAIMER: We endeavour to always credit the correct original source of every image we use. If you think a credit may be incorrect, please contact us at info@sheerluxe.com.