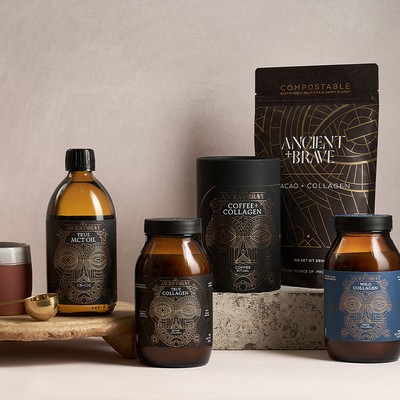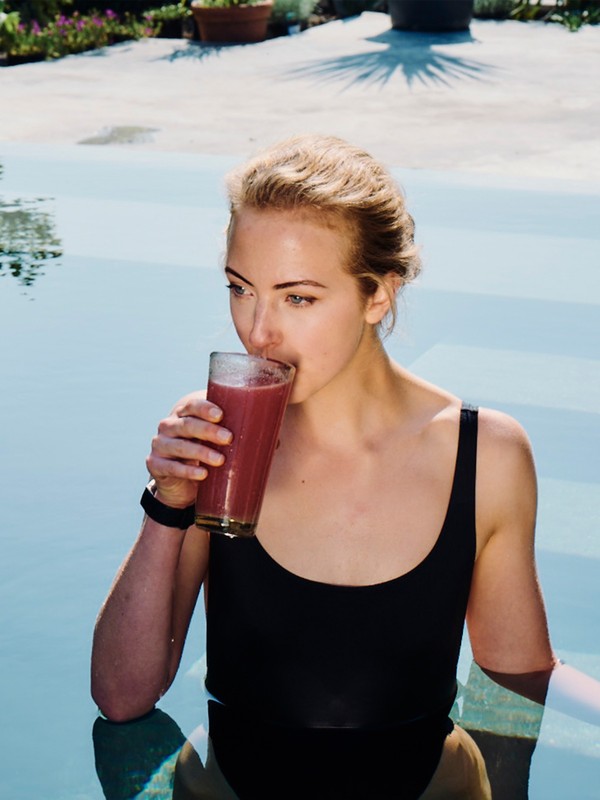 The Game-Changing Supplements That Will Elevate Your Health

Offering holistic formulas for full-spectrum health and wellbeing, Ancient + Brave is a brand everyone's talking about. Its award-winning products are designed to rejuvenate the body, upgrade cognitive and physical performance and enhance your natural beauty. Its innovative formulas make reaching your health goals simple and are used by those at the top of their game – think supermodels, royalty, and the biggest names in fashion, music and TV. Here's what makes Ancient + Brave so unique and the products to try…

Created in partnership with Ancient + Brave
The Ancient + Brave Concept...
Encouraging a balanced and natural approach to wellness, Ancient + Brave's award-winning products support the body's natural repair and renewal process, deeply nourish, build stress resilience and level up brain health. It expertly blends impactful botanicals, modern nootropics and functional nutraceuticals to create a new generation of supplements that deliver superior daily nutrition to help you feel, and look, your best. 
This NEW GENERATION of supplements delivers superior DAILY NUTRITION to help you feel, and look, your best.
Who It's For…
Each Ancient + Brave product is designed to restore a specific area of the body – from cognitive function to natural beauty and physical performance. It's a well-known fact our collagen levels decline from around 30 onwards, but there's more to collagen than plump skin. A vital structural protein in the body that's the backbone of gut, joint and bone health, keeping your collagen levels topped up is the secret to a happier, stronger body. Ancient + Brave pairs collagen with active ingredients and thoughtfully selected botanicals to provide nutritional support when you need it most. Whether you're looking to support an active lifestyle, follow an intermittent fasting plan, are struggling with stress or menopausal symptoms, or are simply in need of a helping hand when it comes to better health, the brand has you covered.
It's Giving Back To The Planet…
Ancient + Brave is the UK's fastest growing collagen brand, driven by sustainability. Collagen supplements often get a bad rap for being bad for the environment, but Ancient + Brave is doing things differently. Its collagen is sourced from the EU, not linked to deforestation, and its marine collagen has the highest certification for sustainability you can get. One of the highest scoring wellness B Corps in the world, the brand sources the purest ingredients whilst doing as little harm to the planet as possible and focuses on ethical manufacturing. And, as members of 1% for the Planet, it has pledged one percent of all sales to environmental causes and social initiatives working to protect the planet.
---
True Collagen, £27
Why We Rate It: One of the highest quality collagen formulas on the market, this hero supplement provides easily digestible, highly absorbable Type 1 hydrolysed collagen peptides. This grass-fed bovine collagen is tasteless, odourless and instantly dissolves, making it perfect to add to hot and cold drinks. Proven to renew collagen, it effortlessly nourishes and hydrates the skin from within, and supports head-to-toe wellbeing.
Shop here.
Wild Collagen, £32
Why We Rate It: Sustainably sourced from free swimming whitefish from the icy waters of the North Atlantic, this marine-based collagen powder is our top choice for those looking for clean nutrition. With a neutral taste, it dissolves easily into drinks and is perfect to sprinkle on food to effortlessly nourish from within. When taken daily, collagen peptides play a key role in cellular renewal.
Shop here.
Radiant Collagyn, £37
Why We Rate It: If you're looking for full-spectrum health and beauty support, this pastel-hued powder has you covered. With vitamin C to support collagen production, bioactive compounds from rosehip, raspberry, beetroot and antioxidant-loaded haskap berries, as well as a wide range of amino acids from chickpea, brown rice and pea protein, white tea extract, vitamin D, choline and prebiotic fibre, you'll soon wonder how you lived without this miracle formula. It works hard to reduce fatigue, kickstart a sluggish metabolism, enhance glow and support the liver. 
Shop here.
True MCT Oil, £29
Why We Rate It: For those days you could do with a little more fuel in the tank, add one teaspoon of this potent MCT oil to coffee, tea or your post-workout smoothie. A unique form of fat, MCTs convert instantly into fuel in the body, rather than being stored as fat, aiding focus and cognitive function. MCTs also kickstart fat burning and improve insulin sensitivity, supporting weight loss. This product is a must for clean, efficient fuel for body and brain.
Shop here.
---
Coffee + Collagen, £24
Why We Rate It: Made with finely ground Brazilian coffee, organic botanicals and nourishing hydrolysed collagen peptides, this blend will help to energise your morning and support glowing skin. It also contains ashwagandha to build stress resilience, antioxidant-rich raw cacao, nutrient-diverse baobab, fibre to support the gut microbiome and protein for an active lifestyle.
Shop here.
Cacao + Collagen, £24
Why We Rate It: Not your average hot chocolate, each serving of this nutrient-dense powder is packed full of antioxidants to nourish skin from within. As well as generous amounts of highly absorbable, hydrolysed collagen peptides, it also contains antioxidant-rich Peruvian raw cacao, adaptogenic ashwagandha to reduce stress levels, vitamin C-rich baobab, and carob and cinnamon for natural sweetness. Each serving is also rich in fibre to support the gut microbiome.
Shop here.
---
Get 20% OFF your order using SHEERLUXE20. Applies to one-time purchases only – active from 19th June to 1st August. Start your wellbeing journey today at AncientAndBrave.Earth.
---
DISCLAIMER: Features published by SheerLuxe are not intended to treat, diagnose, cure or prevent any disease. Always seek the advice of your GP or another qualified healthcare provider for any questions you have regarding a medical condition, and before undertaking any diet, exercise or other health-related programme.
DISCLAIMER: We endeavour to always credit the correct original source of every image we use. If you think a credit may be incorrect, please contact us at info@sheerluxe.com.