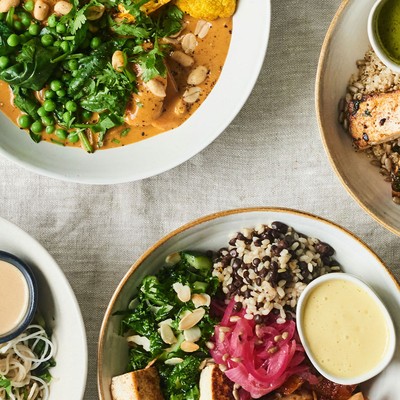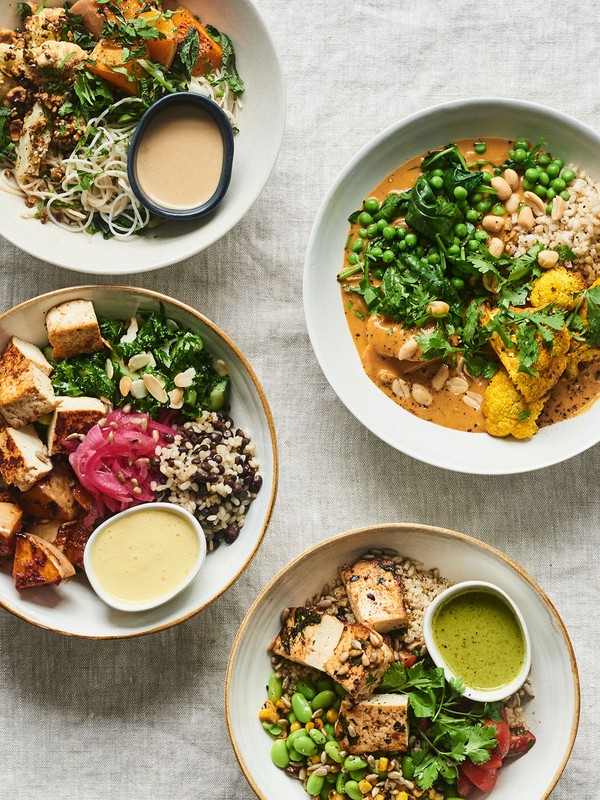 The Health & Wellbeing Launches To Know This September

From planet-friendly laundry products to the gut-focused reset that promises results in ten days, here's what you need to know about in the health and wellbeing world this September.

All products on this page have been selected by our editorial team, however we may make commission on some products.
Lymphatic drainage – which uses gentle rhythmic massage to flush out toxins and ease water retention – is the treatment of the moment, and it doesn't get better than Bryony Deery's exclusive De-Bloat Lymphatic Treatment, available for a limited time on Ruuby. Incorporating full-body dry brushing, a tension-releasing back massage and head-to-toe lymphatic drainage, the 60-minute treatment will ease bloating and swelling, and reduce the appearance of cellulite. Deeply relaxing, yet invigorating, the treatment also uses RAIN CBD oil to soothe dry, sensitive skin and enhance glow.
Visit Ruuby.com
Spotify has collaborated with Calm – the UK's leading mindfulness app – and released some of its most popular sleep stories and meditations on its platform, without needing a Calm subscription. Whether you struggle to unwind after a busy day or wake at 3am with a racing mind, the sleep stories have been designed to actively reduce stress and anxiety and build mindful habits, while the easy-to-follow mindfulness and breathwork exercises will calm the mind and body in a matter of minutes. Expect to feel lighter, happier and more present within just a few sessions. Calm Premium subscribers will be able to access all Calm content via Spotify, too. 
Visit Calm.com/Spotify
Give your gut a helping hand with Detox Kitchen's ten-day programme. Following the concept that gut health is central to optimal wellbeing, expect colourful, balanced meals curated by a nutritionist – including breakfast, lunch, supper, organic cold pressed juices, snacks and desserts – delivered direct to your door every day. The programme champions plant diversity, including 20+ different plant varieties per day, to gently reset the gut and restore the microbiome for long-lasting health benefits. You can also expect supplements and products from brands like Symprove, Bimuno, Ancient and Brave and Skinworks to help build gut health through nutrition as well as mind, movement and sleep.
Visit DetoxKitchen.co.uk; SheerLuxe readers can get £90 off using SHEERLUXEGUT90 when the programme launches on 13th September.
Made with planet-friendly, vegan and cruelty-free ingredients, Tallow + Ash's clean laundry detergents are worth the swap. On a mission to revolutionise the laundry industry, its powerful plant-based ingredients are tough on stains while still being suitable for sensitive skin. As well as being dye-free, vegan and cruelty-free, there are five scents to choose from – start with the Discovery Pack to find your favourite. Whether you struggle with itchy skin or are trying to do your bit for the planet, Tallow + Ash gets our vote.
Visit Tallow-Ash.com
Whether you've experienced pregnancy loss, have been diagnosed with unexplained fertility, or are preparing for IVF or egg freezing, Rebecca Fett's It Starts With The Egg is widely regarded as the fertility bible – it's sold over 200,000 copies, has over 5,000 five-star reviews and is recommended by top IVF clinics worldwide. A comprehensive guide to supporting egg quality – which Rebecca claims is the foundation of female reproductive health – the book is packed with science-backed strategies to help you get pregnant sooner and improve your odds in IVF. A new, fully revised third edition has just been published, with new chapters covering endometriosis, low ovarian reserve and male fertility.
Visit Amazon.co.uk
A one-stop-shop for better physical and mental health, Mamma Wellbeing gives you access to 100+ practitioners, live classes, workshops and talks from across the globe. Whether you're looking for a session with an astrologer, personal trainer, naturopath or shamanic healer, an extensive online directory is free to access, while membership will give you exclusive access to community groups, events and complimentary private consultations. If you're not sure where to start, book a Wellbeing Consultation to identify your needs and empower you to make the best choices for your wellbeing journey.
Visit MammaWellbeing.com
With nine out of ten women in the UK experiencing period pain every month, and conditions like endometriosis and PCOS taking an average of at least seven years to be diagnosed, female health experts Daye have you covered. Its new Period Pain Clinic – a world first – will virtually connect you with vetted specialists for a fast-tracked diagnosis. You'll then receive a personalised pain relief routine, clinically-proven lifestyle recommendations and access to innovative treatments, allowing you to customise a plan that works for your body, reducing the intensity and duration of menstrual cramps and issues for the long run.  
Visit YourDaye.com
Blending modern and alternative approaches to health and wellbeing, Jaspreet Randhawa – aka the Whole Body Pharmacist – is the name to know for holistic healing. Whether you need mental health support, help with migraines or treatment for recurrent colds, Jaspreet's wealth of knowledge can cure all manner of ailments. As a holistic prescribing pharmacist, she'll start by assessing your lifestyle and symptoms of illness, before delving deeper with blood tests to formulate a plan of action. Her unique, trauma-informed, mind-body approach has even been recommended by the Apothecary to The Royal Households of London.
Visit WholeBodyPharmacist.com
Offering a new – and healthy – way to stay hydrated, FHIRST's drinks are the only sodas on the market to contain both probiotics and prebiotics, promoting gut, immune and brain health. For sweetness, it uses an infusion of stevia leaves instead of processed stevia, with zero artificial sweeteners or sugar. Available in three flavours – cherry vanilla, passion fruit and ginger mandarin – these functional living sodas offer a refreshing and gut-loving alternative to water. 
Visit FHIRST.com
DISCLAIMER: Features published by SheerLuxe are not intended to treat, diagnose, cure or prevent any disease. Always seek the advice of your GP or another qualified healthcare provider for any questions you have regarding a medical condition, and before undertaking any diet, exercise or other health-related programme.
DISCLAIMER: We endeavour to always credit the correct original source of every image we use. If you think a credit may be incorrect, please contact us at info@sheerluxe.com.