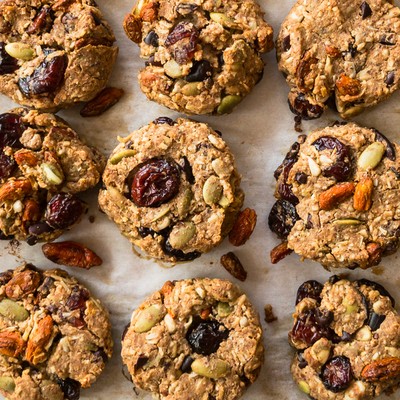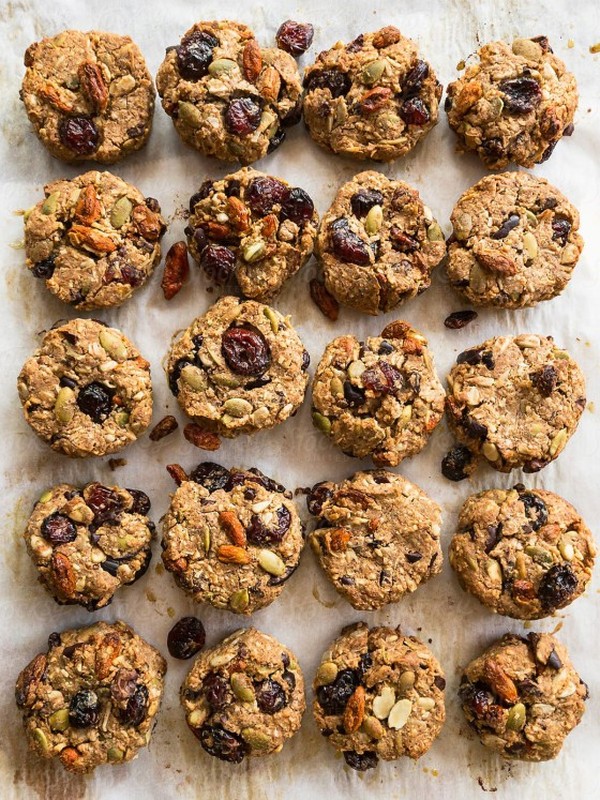 8 Nutritionists Share Their Go-To Healthy Breakfast Ideas

Research shows a healthy breakfast not only sets you up for a more positive and productive day, but it can also improve digestion, metabolism and heart health. For a bit of fresh inspiration, we asked eight nutritionists to share their go-to healthy breakfast ideas…

By Tor West
Sophie Trotman
Nutritionist
"You'll feel the difference at 11am if you prioritise protein and healthy fats at breakfast. Countless studies show eating a balanced breakfast – i.e., one that includes a mix of protein, healthy fats and some complex carbohydrates – can regulate blood sugar levels, which is key for sustained energy, fewer cravings and hormonal balance. If you don't feel hungry in the morning, don't force yourself to eat, but recognise that being in a rush and lacking hunger aren't the same things. If time isn't on your side in the morning, get organised, as pushing through hunger will lead to overeating later in the day and can contribute to weight gain over time. You can't go wrong with a chia pudding – mix three tablespoons of chia seeds with almond milk and a scoop of your favourite protein powder in a jar and leave in the fridge overnight. In the morning you'll have a creamy, protein-rich chia pudding. If you struggle to get your greens in, add spinach to a smoothie. This can make a significant difference to your nutrient intake without altering the taste of a meal."
Xuxa Milrose
Nutritionist at OMNI Wellness
"Get out of the habit of thinking about 'breakfast' foods – there's no such thing. I'm a fan of eating last night's dinner for breakfast. Savoury breakfasts are preferable as they tend to be higher in protein, fibre and vegetables. Use leftover veg in an omelette, transform cooked grains like quinoa or pearl barley into a breakfast bowl, or have a couple of hard-boiled eggs with steamed veggies, a spoon of hummus and a sprinkling of seeds. If you prefer a sweet breakfast, always pair carbs with a source of protein, fat and fibre to prevent sugar spikes and crashes. Try an overnight bircher muesli with jumbo rolled oats, chia seeds, flaxseeds, pumpkin seeds, chopped nuts, cinnamon and almond milk. Serve with FAGE Greek yoghurt or Plants by Deliciously Ella coconut yoghurt, which has added vitamins D and B12. If you love granola, always read the label – it should ideally have more than 10g of protein per 100g and less than 10g of sugar per 100g. I rate Bio & Me. Its products are high in fibre and prebiotics, and have a good ratio of nuts, seeds and fruit."
Visit Omni-WellnessGroup.co.uk
Christianne Wolff
Nutritionist & Author of The Body Rescue Plan
"I have a green smoothie most mornings. My go-to blend is berries for antioxidants, a tablespoon of green powder for a dose of iron, protein and calcium, avocado for healthy fats, and coconut water for optimal electrolyte balance. A smoothie is a simple way to start the day on a good nutritional note and will keep you full until lunch. On the weekend, I make protein pancakes with ground almonds, flaxseed, eggs and coconut milk, and haves that with fruit and Greek yoghurt; and when autumn arrives, I'll be making my quinoa and apple porridge on repeat – a simple dish of quinoa mixed with warm apple compote, mixed spice and a spoon of honey."
Visit TheBodyRescuePlan.com
Jess Hillard
Nutritionist at Warrior
"Think about what you can add to your breakfast, not take away. If you love cereal, mix it up with Koko's no added sugar coconut milk, banana, strawberries and a drizzle of Pip & Nut peanut butter. If you prefer porridge, stir in protein powder, frozen blueberries and almond butter. On a WFH day, I always have scrambled eggs on a slice of seeded toast with spinach and cherry tomatoes. Breakfast really is the most important meal of the day – you obtain 25% of your daily nutrients from your breakfast, so it makes sense to optimise what you're eating. If you're active, make sure you're eating plenty of protein, which will ensure a more even spread of protein throughout the day for optimal muscle recovery and repair."
Visit TeamWarrior.com
Kate Booker
Nutritionist at Nutrition Geeks
"Breakfast jumpstarts your day after a night's fast and rejuvenates your body's cells. Fuelling your morning with a nutritious, protein-rich breakfast will promote better mood, sustained energy and reduce PMS symptoms and keep your hormones balanced. A bowl of porridge with berries and honey sounds healthy, but this carb-heavy option will send your blood sugar levels into a spin. I've lost count of the number of clients I've worked with who say they feel better after a balanced, protein-rich breakfast. A couple of eggs, some leftover veg and a slice of sourdough toast is a great option. If you fancy something sweet, try Greek yoghurt with tahini and berries. When it comes to yoghurt, try to buy organic and avoid yoghurts with thickeners, gums, emulsifiers or added sugar. This is particularly important if you buy non-dairy yoghurt."
Visit NutritionGeeks.co
Hannah Belsham,
Health & Nutrition Coach at Innermost
"The formula for a healthy breakfast is simple – think carbs, colour and protein. If you can tick these three things off every morning, you're on the right track. My go-to breakfast is a bowl of porridge with peanut butter, a scoop of Innermost The Strong protein and blueberries – the perfect balance of complex carbs, healthy fats, protein and antioxidants. There's no need to avoid carbs or fats – carbs provide us with energy, especially if you're active, while fats support brain health and provide an additional energy boost. Nut butters are a great item to have in your cupboard – I rotate between almond, peanut and cashew butter. They're a great way to get healthy fats, protein and flavour. I also go through tubs of Skyr Green yoghurt, which has a creamy texture and a substantial amount of protein per serving."
Visit LiveInnermost.com
Jessica Sepel
Founder of JSHealth
"Eating breakfast aids in appetite control, kickstarts metabolism and supercharges cognitive function for the day ahead. Protein and fibre are two key nutrients to focus on. Fibre is an often-overlooked nutrient – it's crucial for gut heath and promotes a thriving microbiome. Overnight oats are the perfect quick breakfast option. I make mine with rolled oats, chia seeds, shredded coconut, cinnamon, vanilla protein powder, strawberries and almond milk – a combination that's full of gut-loving fibre. I also love a smoothie, using Greek yoghurt, almond butter and chia seeds for protein and healthy fats, alongside cinnamon, frozen berries, coconut milk and spinach leaves. If I fancy something savoury, it's always sourdough toast topped with cheddar cheese and sliced tomatoes."
Visit UK.JSHealthVitamins.com
Jemma Adair
Nutritional Therapist & Co-Founder of Kokoro
"Eggs are a breakfast staple in my kitchen. I've recently got into making egg muffins – they're a great savoury on-the-go option. Whisk up six eggs and stir in chopped vegetables like peppers, onions, spinach or olives; add some grated cheese or feta, salt and pepper and add to a muffin tray, baking for 14 minutes. You can't beat scrambled eggs on fresh sourdough either – for a hit of nutrients, mix up your toppings daily – avocado, tomatoes, feta, kimchi, chorizo and nuts and seeds all work well. I always have a bag of Linwoods' flaxseed, almond, Brazil nut and walnut blend in my cupboards – it's a nutritious addition to any breakfast, including scrambled eggs."
Visit ClubKokoro.co.uk
DISCLAIMER: Features published by SheerLuxe are not intended to treat, diagnose, cure or prevent any disease. Always seek the advice of your GP or another qualified healthcare provider for any questions you have regarding a medical condition, and before undertaking any diet, exercise or other health-related programme.
DISCLAIMER: We endeavour to always credit the correct original source of every image we use. If you think a credit may be incorrect, please contact us at info@sheerluxe.com.