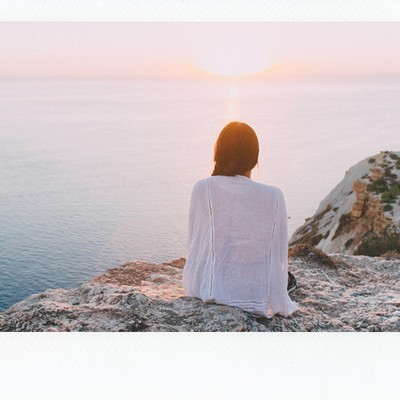 How To Get More Days Off Using Less Annual Holiday

As we all know, bank holidays are great – we're never quite sure what most of them are in aid of, but we do know they mean an extra few hours in bed and the opportunity for a lunchtime wine. The best thing about them is that, if you pick the right days to book off work, you can take full advantage of where they fall and end up getting long stretches of time off using just a few annual holiday days. Sneaky? Yes. Worth it? Totally. Here's how to use minimal annual days off to maximum effect…

Christmas 2018
We are all familiar with the annual fight for time off over the Christmas period, and no doubt you've had your share of the festive time season booked in the calendar since January 2018. But if you're able to use your last few days of holiday this year, be sure to book off the 24th, 27th, 28th and 31st December. The 25th, 26th and 1st of January are already public holidays and the 29th and 30th fall over a weekend, bagging you a total of 11 days off using just four days holiday. Merry Christmas to us all!
Days taken: 4
Days off: 11

April 2019
Spring is a good month to have a lot of time off – particularly April. You can actually double your holiday by booking off the 15th – 18th and 23rd – 26th April, because the 19th and 22nd, the days which straddle the Easter weekend, are bank holidays. You do have to use eight whole days of holiday, but you get a sweet, sweet 16 days off. But don't spend all that time sitting around the house in your pants, book it off and plan a big springtime holiday – we hear Cancun is lovely that time of year…
Days taken: 8
Days off: 16

May
Ahh, May. The air is sweet, the weather's cheery, and best of all, the holiday potential is major. For just four days of your annual allowance you can have nine days off, thanks to the bank holiday on 6th May. All you need to do is sneak 7th – 10th May off before anyone else in your office catches on.
Days taken: 4
Days off: 9
But if you're not lucky enough to get those extra days in the bag, then fret not, because May is a double whammy. Four days off towards the end of the month means another nine days off, all because of the second bank holiday on 27th May. Book off 28th – 31st May to reap the benefits.
Days taken: 4
Days off: 9
 
August
Let's be honest – summer is the best time of year for annual leave. Whether you go abroad or plan a staycation, you're almost guaranteed sunshine on your holiday. This year, our last bank hols of 2019 lands of 26th August, so get that request in for four days off across 27th – 30 August to get nine days in the sun.
Days taken: 4
Days off: 9

December
And before you know it, it's Christmas again. But it's not over yet! In 2019, you can get even more bang for your buck over the festive period – just a tiny five days holiday will get you a massive 12 days off (although you will have to sacrifice another annual day this year). With the 25th, 26th and 1st being public holidays, book off the 23rd, 24th, 27th, 30th and 31st for nearly two weeks off. But beware – this leaves you with no good excuses not to visit even your most distant of relatives. Better think of another excuse to tell your mum this year…
Days taken: 5
Days off: 12
 
DISCLAIMER: We endeavour to always credit the correct original source of every image we use. If you think a credit may be incorrect, please contact us at info@sheerluxe.com.