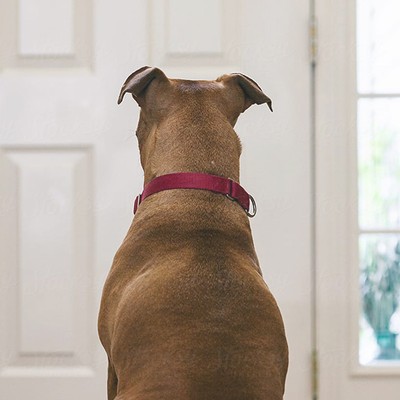 This Is How To Protect Your Home From A Burglary

In 2017, there were over 500,000 burglaries across the UK. And while losing things that you've worked hard to buy yourself is devastating, the impact of a burglary extends beyond the value of the items stolen – for many, the most traumatic element is not feeling secure in your own home. But what can people do to protect their homes, and how effective are these deterrents?

A combination of national crime figures collated over the past five years and home insurance claim data from MoneySuperMarket has revealed the top burglary trends in the UK, and the methods we most commonly adopt to protect our homes.

The Prime Time For Burglaries
Crime rates for domestic burglary tend to remain relatively steady throughout the year, but there is a consistent peak from September to December when it's darker earlier in the evenings. Around 60% of all burglaries occurred in the evenings and at night over the past five years, with the evening proving to be the most popular time of day to be burgled – 24% of burglaries happened at night, while 23% occurred in the afternoon, which just highlights the important of ensuring your home is protected at all times.

The Most Commonly Stolen Items
It's probably unsurprising to learn that the most common item stolen during a burglary is money. However, most people believe that computers and jewellery would be at the top of a burglar's to-do list – these were actually the second and third most likely items, after money. The least likely to be taken were wheelie bins and garden furniture – although these do, of course, sometimes still get taken (for some odd reason).

The Emotional Impact
Most people stated that they'd be most upset about losing personal documents such as passports or bank statements. Luckily these things aren't that sought after – personal documents are only taken in around 7% of cases. The public also stated they would feel more upset about losing jewellery or their computer rather than family heirlooms or items of personal significance, but it's understandable considering that, as we move to a more paperless society, most of our documents are stored on our computers.

How can we protect our homes?
According to research, 74% of burglars enter through the door, yet two-thirds of Brits don't bother to lock their doors and only one-third hide their valuables. Currently, the most popular home security method (employed by 42% of people) is double-locking their doors – however last year this was still the most common way for a burglar to enter a property.
MoneySuperMarket recommend the following in order to safeguard your home:
Close your windows: It may seem obvious, but dark evenings provide an easy cover for burglars to sneak in if they spot valuables within an easy distance of your open window. Plus, as Tom Flack, MoneySuperMarket's Editor-in-Chief, says: "Claiming on your home insurance if someone breaks in without forcing entry may be difficult, especially if there is no evidence of a crime being committed. To ensure you're paid out in full, always check windows and doors are locked before you go out, whether you're just popping to the shops or leaving for an entire evening."
Keep keys safe: Placing car and house keys on side tables near your front door makes it easy for thieves to fish them out through the letterbox, so keep these a safe distance away.
Cover keyholes with tape: Burglars have been placing tape over door locks to see if the house is occupied in a recent spate of robberies in Ireland, so remain vigilant and check your locks for any tampering
Keeping up appearances: Making sure windows are not broken and all access points are sealed can increase security, plus storing any loose tools or ladders out of sight of opportunist thieves.
Light timers: Using a timer that triggers a light when you're out will allow it to look like someone's at home even if the house is empty, discouraging burglars
Replace the locks: Old locks may mean previous homeowners still have your keys. Replacing them can add an extra layer of security to the house, while updating older models with modern ones can strengthen security at the same time.
For out more information on the study at MoneySuperMarket.com
 
DISCLAIMER: We endeavour to always credit the correct original source of every image we use. If you think a credit may be incorrect, please contact us at info@sheerluxe.com.