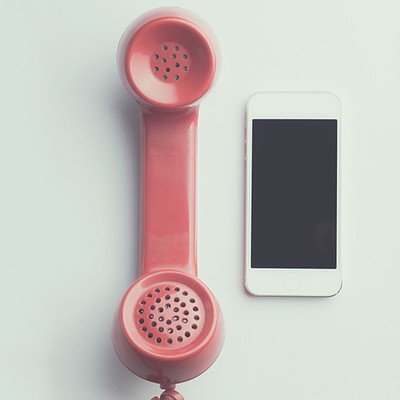 How To Stay Connected With Friends & Family

Now, more than ever, it's important to keep in contact with those around us – not just to ensure everyone is healthy, but to keep spirits high. In the age of social distancing, with safety the number one priority, it's digital communication we should rely on. Here are the top apps and sites which can help you stay in touch…

WhatsApp
Most of us are probably familiar with WhatsApp messenger, but the app also allows for audio and video calls too – both of which can be made over an internet connection, rather than using traditional phone signal or data. 
Download here
FaceTime
Make audio and video calls from your iPhone, iPad and iPod Touch to other iOS devices or an iMac to keep in contact with family and friends. Capable of servicing up to 32 callers at once, FaceTime works over an internet connection or mobile data. 
Download here
Skype
Available on phones, tablets, PCs and iMacs, Skype calls are free on an unlimited data connection or over WiFi. For those relatives not quite so digitally savvy, you can also call a landline or other device numbers and send SMS messages anywhere in the world for a small charge.
Download here
Google Duo
Suitable for calls involving up to eight people, Google Duo allows you to make high-quality video calls using smartphones, tablets, computers and devices like the Google Nest Hub Max. We like the knock-knock feature, which gives a video preview of the person calling, as well as the ability to send video messages if people can't pick up.
Download here
Signal
First and foremost a highly private messaging app, Signal also allows users to make private video calls with full end-to-end encryption. There are no ads, no affiliate marketers and no creepy tracking either. 
Download here
Discord
An all-in-one communication app, Discord helps communities and friends keep in touch via a custom server, where organised text and open voice channels make it easy to hop in and out of multi-media conversations, including video messaging. Numbers for any group are pretty much unlimited, so wave hello over video, watch friends stream their games or television or gather for a screen-sharing session. You can also pin your favourites to remember later.
Download here
House Party
Described as a 'face-to-face social network' House Party alerts you when your friends are 'in the house' and ready to chat so you can jump right into the conversation. The same goes for you – your friends will know you're in the app and ready to chat, so they can join you. Whether it's a casual catch-up or more, the app also allows users to play games as a group from the comfort of their own homes.
Download here
KEEP IN TOUCH WITH COLLEAGUES
Google Hangouts
Google Hangouts allow colleagues to check in face to face without the risk of travelling to the office. Fully integrated with G Suite, you can also join meetings directly from a calendar event or email invite. There is a limit on how many people can be in the call to keep the system effective, however, so try to keep it to groups of 30 or below.
Download here
Zoom
Endorsed by multiple companies across the world, Zoom can host up to 100 people per video conference call. Complete with additional features including group messaging, the system works across mobile and desktop to keep everyone in touch – even on the go.
Download here
Instagram
At times like these, it can be refreshing to tap into what's happening elsewhere in the world – not just from friends and relatives, but also famous faces and your favourite brands posting uplifting and inspirational content at a difficult time. Meanwhile, the app's direct message service allows users to share and send anything they're finding helpful.
Download here
Facebook
Traditional Facebook might have taken a back seat for many of us in recent years, but the site's capability for building groups, sharing content and instant messaging could make it a good way to keep in touch with those still logged on.
Download here
TikTok
The ultimate social media destination for Gen Z, we'd be lying if we said the dance videos hadn't brightened our day lately. Simply watch, engage with what you like, skip what you don't – you'll find an endless stream of short videos that feel personal to you.
Download here
INVEST IN ADDITIONAL DEVICES
Amazon Echo
If you've not yet been introduced to Alexa, now might be the time. Via the retail giant's Echo device, customers can control other technology in their home – from music to lighting – as well as make calls and order items online. You can also check other information, such as the weather or the latest headlines.
Visit Amazon.co.uk
Google Nest Hub Max
The screen on this home portal device not only allows users to make video calls and leave video messages, it also syncs with other devices in your home, and acts as a portable camera to help you keep an eye on things in other rooms, such as children's playrooms or nurseries. 
Available here
Facebook Portal
Developed by Facebook and harnessing the technology behind WhatsApp, the new Portal device allows you to make video calls, while the smart camera automatically pans and zooms to keep up with the action, which means you can move and talk freely, and always stay in the frame.
Available here
DISCLAIMER: We endeavour to always credit the correct original source of every image we use. If you think a credit may be incorrect, please contact us at info@sheerluxe.com.