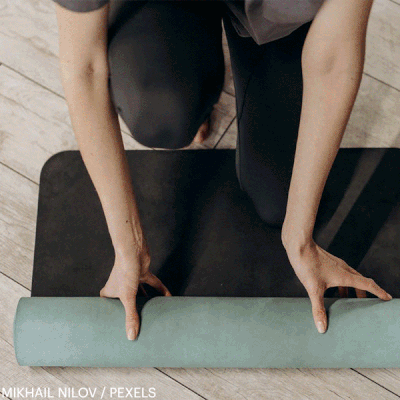 How These 12 Women De-Stress At The End Of The Day

Whether it's tuning into an online workout, running a bath or getting creative in the kitchen, this is how some of the wellness industry's biggest names unwind after a busy day…

Zoe-Maia Jarchevska, founder of Maia Well Co.
"Over the last few months, I've found myself working longer hours from home as the line between home and work has blurred. Running a business never stops, but I make it a priority to set time aside in the evenings to recharge as much as possible. Movement is my medicine and I'm always listening to what my body needs. After a challenging day, I practice a more restorative, gentle and calming Pilates routine to connect back to my breath, slow down and ease into the evening. I also try to put my phone on airplane mode and make a concerted effort not to turn it back on until after my shower the following morning. If I'm in the mood, I'll also do some baking. I'm not sure if it's the act of doing it or the joy of what I've made afterwards, but it always makes me feel better."
Visit MaiaWellCo.com
Lolade Alakija, certified health coach and trainee nutritional therapist
"I meet with my PT three times a week over Zoom after work – for me, it's the ultimate way to destress. A combination of strength training and mobility work, these sessions are sacred to me as it's the one time I'm able to fully switch off and escape from my three kids. Taking my workouts outdoors, when the weather permits, is the ultimate de-stressor, too. I enjoy being in nature and cherish time spent in my local park. It always gives me a deep sense of calm – we should be grateful to have so many beautiful green spaces in London."
Follow Lolade on Instagram @LoladeHolisticHealth
Poppy Delbridge, founder of Rapid Tapping
"After a long day, I rely on tapping, which an acupressure technique used to relieve stress and anxiety. I go through my day and make sure negative feelings no longer linger in my energy system by tapping at my meridian points. A long aromatherapy bath is also a must, and I always add magnesium salts for an added boost. Most of us are unknowingly deficient in magnesium and topping up your levels is a great way to relax and ease sore muscles. After a bath, I like to journal and use this as an opportunity to purge toxic thoughts and set goals for the following day."
Visit RapidTapping.com
Sara Herandi, founder of Deja
"In Ayurveda – the world's oldest healing system – it's all about balancing yourself by bringing in the opposite quality to what you are feeling. So, if I'm feeling stressed or anxious, it's great to focus on grounding and warming practices, such as drinking herbal tea or making a nourishing soup for dinner. Self-massage is also an amazing grounding practice that Ayurveda says is one of the best self-care rituals you can do. Warm up an oil of your choice (I like coconut) and apply all over your body before your shower or bath. Adaptogens also play a big part in helping me de-stress – I take Deja Mind Balance every day, which is packed with adaptogens such as ashwagandha and tulsi. Adaptogens help the body deal with the physiological effects of stress and have been shown to reduce cortisol levels."
Visit Deja.Life
Fiona Lamb, clinical hypnotherapist
"I tend to work quite late, so after a busy day it's essential to declutter my mind. After a ten-minute meditation, I head to the kitchen to cook dinner and listen to slow piano music, which really helps me unwind – try the 'Peaceful Piano' playlist on Spotify. During lockdown I signed up to Mindful Chef, too, which is so easy to follow at the end of a hectic day and is a great option if you are a newbie in the kitchen. I also find I sleep much deeper after a yin yoga class. During it, you hold poses for up to ten minutes, which activates the parasympathetic nervous system, the opposite of the stress response. If I'm feeling active, I'll do a Kundalini yoga class to release stagnant energy."
Visit FionaLamb.com
Louisa Drake, founder of The Louisa Drake Method
"For me, the combination of sleep, rest, the right food choices, movement and getting outside helps bring back calm and control. I aim for at least eight hours of sleep per night and try to fall asleep by midnight – cortisol levels naturally fall at night, so get to bed as early as you can to ensure the best quality sleep. I also try to keep my dinner balanced for a good night's rest and always include a portion of complex carbs, leafy greens and protein to keep blood sugar levels even. I try to avoid coffee in the afternoon, instead reaching for a matcha latte, and in the evening, I'll often have a Seedlip and tonic instead of something alcoholic. My post-work walk is also essential. Just 30 minutes of brisk walking will boost endorphins, get your blood pumping and leave your mind clearer."
Visit LouisaDrake.com
Keri Perkins, founder of We Are Boogie Sound
"If I'm not thinking with awareness, I can quickly turn to comfort eating at the end of the day, but I now try to pause and acknowledge that I'm stressed. It's important to acknowledge how you are feeling without shaming yourself. If I have nervous energy running through my body, I'll do a vinyasa yoga class or grab my Bose headphones and go for a jog. Otherwise, I'll make myself a yogi tea, have a bath with magnesium salts and essential oils and listen to Nina Simone or Ella Fitzgerald. Coaching yourself is necessary, too; I calm my nervous system by taking deep breaths and choosing more positive thoughts, or you can start listing the things you are grateful for."
Follow @WeAreBoogieSound
Catie Miller, founder of Oona Series
"My approach to life – whether it's work, fitness or healthy eating – has always been about balance. And in order to be my most productive, I need to take time off to reset and recharge. Movement is also a huge part of my life. I move to feel good every single day. When I can, one of my favourite places to get lost is Hampstead Heath. To be in touch with nature in the midst of the city is a truly mindful experience. While breathwork and meditation can sometimes sound daunting, I find that taking a few simple deep breaths is incredibly soothing."
Visit OonaSeries.com
Kat Ferrants, founder of Movement for Modern Life
"When I was in my 20s and working as a lawyer for a high-pressure corporate law firm, we were encouraged to clock off with a drink to forget the worries of the day. However, I quickly learnt that if I came home from work and did handstands instead of having a G&T, I felt energised, invigorated and ready for the evening. A couple of decades later, my body no longer yearns for handstands, but I have learnt to incorporate a different kind of 'happy hour', where I check in to see what my mind and body needs. It could be some qigong, some invigorating breathwork or even a barre workout to release emotion and energy."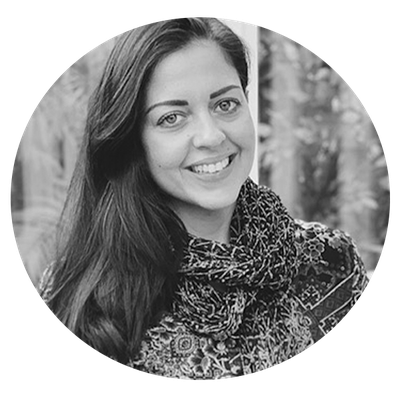 Jasmin Harsono, reiki master teacher and founder of Emerald and Tiger
"Doing something creative after work supports me in getting back to my flow and intuitive state of being. I love delicious and nutritious food and learning new recipes. You will often find me in the kitchen cooking whilst listening to some of my favourite music or having a chat with a loved one on the phone. I also enjoy stretching after a long day. I'm an advocate of CBD and love massaging some CBD balm into sore muscles and stretching before relaxing into child's pose. This really helps release tension built up from the day."
Visit EmeraldAndTiger.com
Tori Boughey, holistic health coach
"I have crystals throughout my home, but amethyst is my favourite for creating a peaceful atmosphere. I keep a few in my bedroom to keep me calm and relaxed, whatever the day throws at me. If I've had a particularly busy day, nothing de-stresses me more than heading to the kitchen and cooking a delicious dinner. I love the process of putting together a nourishing meal that feeds my body and soul – my favourite thing to make at the moment is miso cod with a warm kale salad. And when it comes to bedtime, my lights are usually off before 11pm, but if it's been a really stressful day, bed at 9pm is non-negotiable."
Visit TBalance.co.uk
Kathryn Danzey, founder of Rejuvenated
"I'm definitely guilty of working too many hours and as a result, find it incredibly hard to switch off in the evening. However, I recently discovered Audible, which has been a game-changer. Listening to an audiobook helps switch my brain from stress mode to a complete state of relaxation. Studies have long shown that reading is good for calming the mind. Even as little as six minutes can slow down your heart rate. Psychologists believe that reading forces the mind to concentrate whilst the distraction of being taken into a literary world helps to reduce tension in the muscles and heart. According to neuropsychologist Dr David Lewis, it can help reduce stress levels by 68%. If my brain gets too busy during the day, I'll just switch on the next chapter, go and make a cup of tea and I'm all re-set and ready to go again."
Visit Rejuvenated.com
DISCLAIMER: Features published by SheerLuxe are not intended to treat, diagnose, cure or prevent any disease. Always seek the advice of your GP or another qualified healthcare provider for any questions you have regarding a medical condition, and before undertaking any diet, exercise or other health-related programme.
DISCLAIMER: We endeavour to always credit the correct original source of every image we use. If you think a credit may be incorrect, please contact us at info@sheerluxe.com.