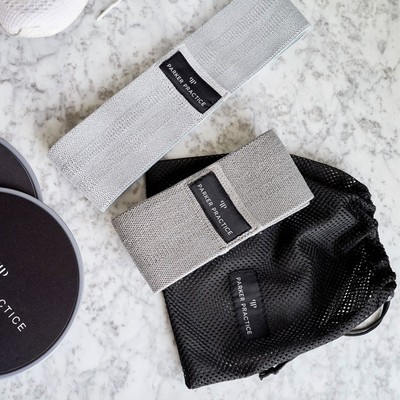 The Intelligent, Results-Driven Way To Lose Weight

Here at SL, we're not one to advocate fad diets – and nor is Louise Parker. She's made it her mission to help people achieve their goals through sensible, intelligent weight loss. Working with everyone from celebrities to CEOs, Louise and her eponymous brand promise to transform your mind, body and eating habits for long-term results. And now, Louise's signature programme is more accessible than ever, thanks to a new online offering. Here's what you need to know…

CREATED IN PARTNERSHIP WITH PARKER PRACTICE
It's a lifestyle, not a diet. Since 2007, Louise and her team of nutritional and fitness experts have been coaching lasting lifestyle and behavioural change, putting an end to the cycle of fad diets. Louise has first-hand experience of dieting herself and has always been open about her weight struggles as a teenager. Louise spent years yo-yo dieting, losing and gaining the same ten pounds. She ultimately realised she needed to ditch the diet mentality and make bigger changes to her lifestyle, mindset, exercise and nutrition. This is the foundation of the method she's been honing for the last 20 years. 
 
The method is now more accessible than ever. Louise and her team may be known for their cult one-to-one programme, but the launch of a new Livestream programme makes reaching your health goals that little bit easier. A 12-week programme, the Livestream series combines scientific expertise with friendly group support. Forget your average slimming group – over the 12 weeks you'll have a weekly one-hour group webinar hosted by two expert dietitians, as well as constant support throughout. You'll learn to develop your own health toolkit, armed with practical advice on how to set successful goals, deal with setbacks, reframe negative or unhelpful thinking patterns, as well as develop flexible nutrition principles. 
 
The team advocates a realistic approach. Forget slashing calories or carbs in a bid to drop the pounds, at Louise Parker it's all about balanced meals that include the right blend of protein, carbs and healthy fats as well as sensible portion sizes. In fact, on the Livestream programme, you'll be encouraged to eat three meals a day and two snacks – the only rule is that every single one contains some form of protein, a LP staple to stabilise blood sugar levels. As part of the programme, you'll receive an in-depth handbook tailored to your weight goals and a recipe guide tailored to your BMI. You'll also get access to a secure Parker Practice app to track your new habits. But don't worry – you'll never be asked to share your weight loss results with the group.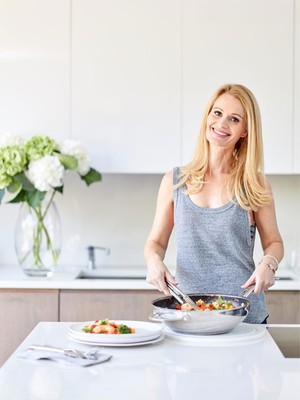 Forget your average slimming group – expect weekly webinars hosted by expert dietitians, as well as constant support throughout the 12 weeks.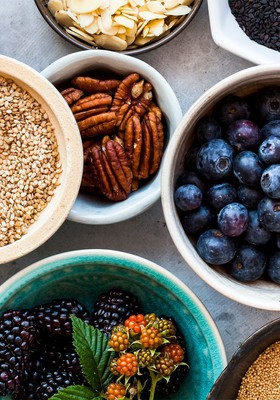 NADINE GREEFF/STOCKSY UNITED
Forget your average slimming group – expect weekly webinars hosted by expert dietitians, as well as constant support throughout the 12 weeks.
Exercise plays a part, too. As well as expert nutritional guidance, Transform participants are encouraged to make activity a part of their daily lives. Start with increasing your steps and participate in Louise Parker online workouts throughout the week – membership will give you access to exclusive, full-length workout videos. After all, with devotees in Miami, LA and the Middle East, Louise and her team are used to providing their cardio-sculpting workouts virtually, and across different time zones.
 
You'll mix with like-minded people. With a maximum of 15 people in each group, you'll receive individual support throughout the programme. In your weekly webinar, you'll be expected to participate and ask questions – the perfect forum for expanding your nutritional knowledge and getting support during those weeks which don't go exactly to plan. 
 
It's a kind approach. Louise and her team understand how traditional weight loss plans can become an emotional rollercoaster, leaving you drained of energy and confidence. Which is why she's always treated her clients not as hardcore gym bunnies, but as normal people with the hang-ups and negative thoughts we can all relate to. On the Livestream programme, you'll be fully supported throughout the journey – from your weekly webinar to an online chat forum within the app. Your needs will also be reassessed as the programme progresses.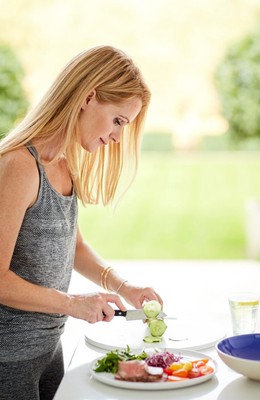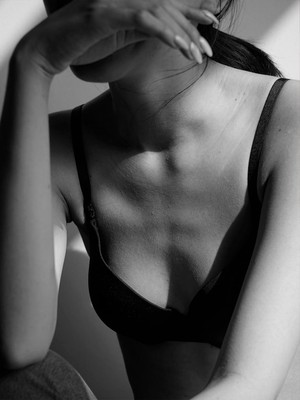 You'll see results sooner than you think. Total body transformations take time if you want lasting results – but not as long as you might think. Thanks to Louise's four-pillar method, you'll see genuine results within a matter of weeks. In fact, those who complete the Livestream programme achieve weight loss (an average of 5% body weight loss over 12 weeks) and alongside this they see improvements in confidence, self-esteem and life quality. Moreover, client satisfaction and feedback scores have increased year-on-year with current average scores of 9/10 for programme content and quality, 9.5/10 for the virtual experience and 9.5/10 for the level of dietitian support on offer.
 
Whether you're looking to lose a few pounds or a bit more, Louise Parker's Livestream Programme could be for you. At £599 for 12 weeks, it's perfect for those looking to achieve their health goals without an A-list budget. Sign up here or for more information, visit TheParkerPractice.com. Follow @TheParkerPractice and @LouiseParkerMethod.
 
DISCLAIMER: Features published by SheerLuxe are not intended to treat, diagnose, cure or prevent any disease. Always seek the advice of your GP or another qualified healthcare provider for any questions you have regarding a medical condition, and before undertaking any diet, exercise or other health-related programme.
DISCLAIMER: We endeavour to always credit the correct original source of every image we use. If you think a credit may be incorrect, please contact us at info@sheerluxe.com.