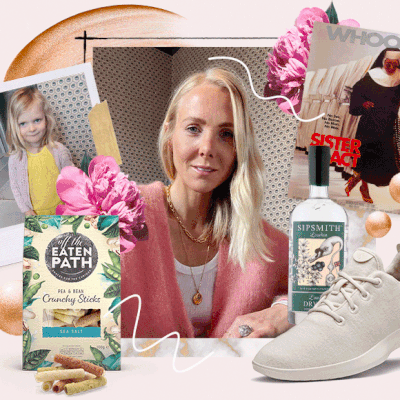 Living In Lockdown: Georgie Coleridge Cole

In these troubling times, feeling unsettled, anxious and a bit low is to be expected. But, in times of strife, it's also important to try and find the positives. Here, SheerLuxe founder and editor in chief Georgie Coleridge Cole tells us how she's coping living in lockdown, and what it's taught her about herself, her family and the wider world…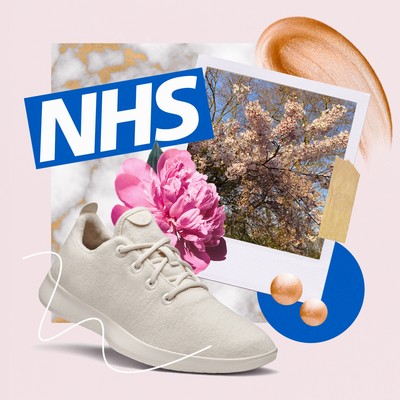 First off, like everyone, I am so grateful to the NHS. It's not perfect but it's a million times better than what so many countries have and I've always been very vocal about how lucky we are. The work they are doing right now is immense and the almost palpable team spirit restores your faith in humanity. 
 
On Sunday, I was in my pyjamas until lunch time. I don't think I even did that as a student. It felt quite liberating. The rest of the time it's jeans, a basic T, a jumper or cardigan and my cream Allbirds – they're as comfortable as slippers but I have a bit of a thing about slippers with your clothes and they're the next best thing. My make up is minimal – a bit of Rodial tinted moisturiser where needed, some Glossier Boy Brow and mascara. 
 
After some exercise, I feel more mentally ready to cope with the day ahead. I'm lucky enough to have a MaxTrainer and a TechnoGym spin bike at home. So I'm doing 30 mins of one of these each morning and then joining the children for Joe Wicks and adding some weights. I have felt quite stiff as a result!
The days are actually flying by. My husband and I are both working from home. Our nanny is isolating so we are trying to tag work with looking after the children but it's hard when you both have demanding jobs and young children.
My children have been pretty amazing. Don't get me wrong there's still plenty of fighting and shouting, but I always think children can sense fear. I remember driving home from Cornwall last summer, the motorway closing and getting lost trying to find a back route. My husband wasn't with us, it started to get dark, I started worrying and they just went totally silent.
 
As a parent, it has always played on my mind what kind of world we are going to leave behind for future generations. Maybe this is the reset we all needed. I keep telling myself we'll look back in years to come and it will all make sense. 
 
We have never spent so much time together just us so for them it's a real novelty having us at home; despite the angst I am trying to make the most of it. I know one day we'll view this time together as a family with a lot of nostalgia. 
 
I'm putting off home schooling until after Easter. With my job, I have no idea how it will all happen. Thankfully most school aged children are in the same boat and luckily mine aren't at a serious exam stage, so I'm not going to stress myself out over it. For now, their days are bookended by 45 minutes of David Attenborough (there are around 50 episodes on Netflix) and learning about our family history.
I'm not a cook but I did make a pretty good carrot cake for my husband's birthday last week. Like everyone, I've made the obligatory banana bread, too. Today it was cupcakes - I hardly recognise myself.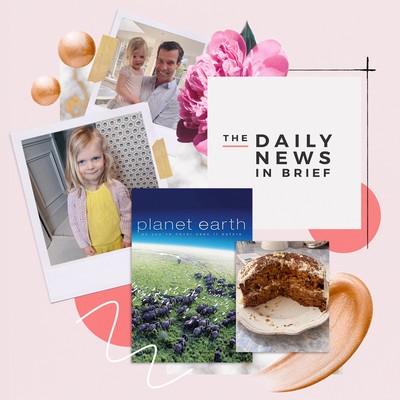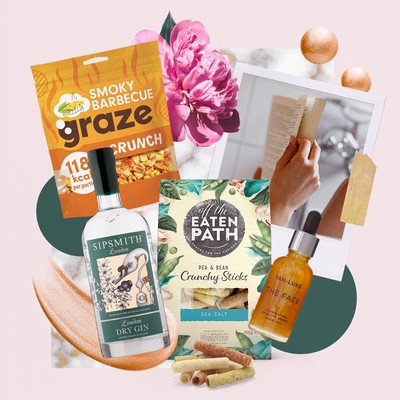 At SL, we're lucky that being a digital business we can work remotely. Google Hangouts, Google Sheets, Zoom, Dropbox and a robust Content Management System enable us to do pretty much anything from home. We've paused our video broadcasting but we're still able to podcast remotely. 
 
I'm trying to just take one day at a time. When I hear talk of this lasting for months I feel quite anxious. If it does last that long I know we'll manage, but I don't see the point in torturing myself.
 
I'm trying to limit the amount of media I consume. I know this is a horrendous situation we are in but I don't need reminding of it every minute of every day. I'm as grateful as ever to The Brief – our daily current affairs email that comes around at 7.15am every morning and on top of that I tune in to the government's daily press conference. There's a lot of scaremongering out there that I find is detrimental to my generally positive attitude towards life.
 
Wine, gin, snacks, exercise and long baths are key. I'm also trying to be strict about stopping work in the evenings. It's one thing working at the office, getting home and carrying on – it's another when your day time and evening just merge into one.
For me, self care comes down to a bit of grooming. Some Tan Luxe drops are essential every few days, as is dying my eyebrows and doing my nails. I'm not one for meditation but Ludovico Einaudi does a pretty good job, plus, I'm doing my first puzzle in decades which is quite calming.
My husband and I have just finished the second season of Formula 1 Drive to Survive. I'm absolutely gutted it's over. I've talked about it a lot but watch it if you haven't. We have just started the next series of Narcos. I'm also watching Love Is Blind. Not the most highbrow thing, but I'm gripped. With the children, we've watched Charlotte's Web and both Sister Act movies. Grease and Cool Runnings are next on the list. 
I'm also reading Confessions of a Barrister and Shoe Dog from the founder of Nike. It depends on my mood as to which one I pick up. The children love anything by David Walliams.
 
Times like these make you appreciate your parents. My father is just getting over coronavirus and a friend's father has recently died from it. You hear the huge numbers all the time but news like this really brings it home.
 
My husband and I have asked each of our parents to write a few paragraphs a day on their and our family history starting as far back as they can. We have discovered all sorts of fascinating things about our ancestors. The children are loving it and it's a gentle end to the day.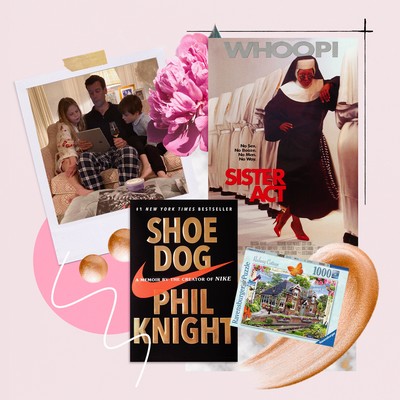 DISCLAIMER: We endeavour to always credit the correct original source of every image we use. If you think a credit may be incorrect, please contact us at info@sheerluxe.com.