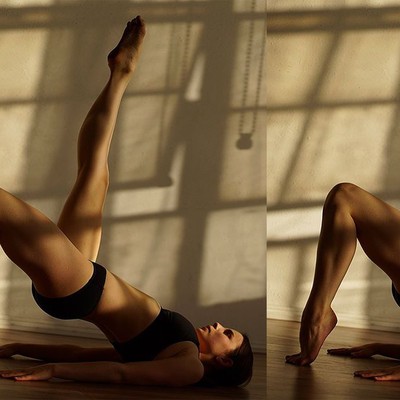 My Health Rules: Sassy Gregson-Williams

As a child, Sassy Gregson-Williams dreamt of being a ballerina, but an injury when she was 15 forced a rethink. Today, Sassy's online platform, Ballet Barre By Sassy, is a go-to for those looking for a lean, toned physique, while her plant-based recipes are proof that cutting back on meat and dairy needn't be boring or detrimental to your health. From midweek supper ideas to keeping your mental health on track, here are the health rules she lives by…

All products on this page have been selected by our editorial team, however we may make commission on some products.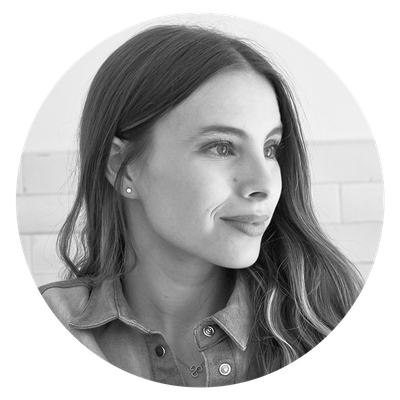 Winter is all about listening to your body. I have different rituals that come in and out of my life depending on the time of year. I used to start my day early with meditation, or a brisk dog walk. Now, as the weather gets colder and life gets busier, I try to prioritise a slower-paced morning routine.
As someone who has had a tendency to live life at a million miles an hour, the past year has taught me to be more present. When my alarm goes off at 6:30am, I'll make a cup of coffee and take it into the garden, no matter how chilly or dark it is. I love the stillness at that time of the day.
Smoothies are a great way to pack in the nutrition. During the week, my go-to breakfast is a blend of fruit, leafy greens, oats, vegan protein powder (always Form Nutrition Banoffee) and homemade nut milk. On the weekend, however, a lazy brunch is a must. I grew up in California and moved back there as an adult, so the ritual of a weekend brunch has stuck. If I'm at home, I'll take the time to make a proper meal – banana pancakes, huevos rancheros, vegetarian breakfast burritos and mushrooms on toast. I also love exploring brunch spots near our other home in the Cotswolds. 
My snack cupboard is always well stocked. Current favourites include Clearspring sea vegetable crispies, Lovecorn's sea salt corn kernels, Eat Real lentil chips and Rhythm 108's vegan cookies. I also love making my own roasted vegetable hummus using locally grown farm vegetables. Simply add a mixture of vegetables to a roasting tray and drizzle them with olive oil and lots of cumin; toss well and roast for 30-45 minutes; then add everything to a food processor with chickpeas, olive oil, lemon juice and spices. 
You can't go wrong with a one-pot recipe in the evening. My one-pot pasta with coconut cream, vegetable stock and green vegetables is a weekly staple. I also make a lot of curries which I let simmer for an hour for a low-fuss supper that tastes like a real treat. When I have time, I love hosting and cooking for friends. My go-to recipes include mushroom and asparagus risotto, ratatouille with pesto quinoa, shakshuka with homemade focaccia and a creamy coconut and white wine fettuccine. 
I've seen an osteopath, reflexologist and acupuncturist for years and have always found these incredibly effective for aiding long-term niggles

Cutting out dairy has been a game-changer for my skin. I stopped eating dairy ten years ago as I was struggling with eczema. I've also been an on-off vegetarian for most of my life, but cut out meat entirely in 2015 for ethical and environmental reasons. Cutting out meat and dairy is by far the biggest and easiest thing we can do to reduce our personal carbon footprint. Plus, plant-based eating and cooking has never been more exciting thanks to incredible resources, recipes and restaurant options. I would describe my diet as plant-based – I am mostly vegan, but I do eat locally-sourced eggs and some honey. 
A few squares of dark chocolate always hits the spot. I don't have as much of a sweet tooth as I used to, but I recently discovered dark chocolate with orange, which is such a treat. If I can get my hands on a bar, I also love Hu's almond butter chocolate – it's free from dairy and is made without any nasties. It tastes absolutely delicious. Booja Booja ice cream is also hard to resist. When it comes to guilty pleasures, I still dream about Van Leeuwens (an ice cream shop in New York) and their vegan cookie dough ice cream.
As a teenager, ballet was my life. I left school at 14 to pursue my dream of being a professional dancer but overtraining led to a career-ending ankle injury. After years of steroid injections to dull the pain, I made the decision to stop dancing professionally when I was 18, and this was when I discovered nutrition. As a teenager, nutrition wasn't something I gave much thought to – it was all about quick energy fixes to keep me going through rehearsals and shows – but my injury made me realise the importance of boosting your resilience from the inside out. I've since followed a plant-based diet and have radically changed my approach to fitness.
Barre is something anyone can do. There are thousands of workouts out there, but Ballet Blast – my unique method that combines ballet techniques with strength training – can sculpt your body and tone muscles you didn't even know you had. The Ballet Blast approach is high intensity but low impact, resulting in a fantastic resistance and cardiovascular workout that boosts metabolism and builds muscle. The physical benefits of barre include better posture, muscle definition and flexibility, and when combined with a healthy, balanced diet, you can see real results. 
Barre is something anyone can do. There are thousands of workouts out there, but Ballet Blast sculpts your body and tones muscles you didn't even know you had

Daily movement is non-negotiable for me. It's important – both mentally and physically – to challenge my body every day. Barre is my preferred workout, but I do try other classes from time to time, and I love doing Pilates or yoga on my days off. When I hung my pointe shoes up for the last time, I realised how special the feeling of performing and dancing is. The exercise I do now is all about finding that connection and grace from within. Plus, the small movements in barre help connect your body to your mind.
Essential oils and valerian can help you switch off. I'm an early riser, so by the time the evening rolls around I'm always ready for bed. However, a few years ago I went through a spell of travelling back and forth between the UK and US for work and my sleep suffered. I found that making a tonic of essential oils to spray or drop onto my pillow at night really helped. A combination of lavender, chamomile and ylang-ylang was my go-to scent. I also occasionally use dormeasan, a herbal sleep remedy made with valerian, if I'm feeling particularly restless in the evening. 
Being in nature is one of the best self-care remedies available. Over lockdown, I bought and renovated a cottage in the Cotswolds, which was, at the time, very stressful. A year later, however, it's my sanctuary. Inspired by Isabella Tree's book, Wilding, I'm slowly turning the outdoor space into a miniature rewilding project and am already seeing lots of wildlife living in the long grass and flowers. 
I find a monthly sports massage helps reset the body. I've been suffering with technology-induced headaches and neck tension since I stopped dancing, and I find a sports massage to be the most effective remedy. I've also been seeing an osteopath, reflexologist and acupuncturist for years and have always found these incredibly effective for aiding long-term niggles, injuries and aches.
For more information or to join a Ballet Blast workout, visit NaturallySassy.co.uk. You can also follow Sassy on Instagram @Naturally.Sassy and @NaturallySassyStudio.
 
Shop Sassy's product edit below...
DISCLAIMER: Features published by SheerLuxe are not intended to treat, diagnose, cure or prevent any disease. Always seek the advice of your GP or another qualified healthcare provider for any questions you have regarding a medical condition, and before undertaking any diet, exercise or other health-related programme.
DISCLAIMER: We endeavour to always credit the correct original source of every image we use. If you think a credit may be incorrect, please contact us at info@sheerluxe.com.