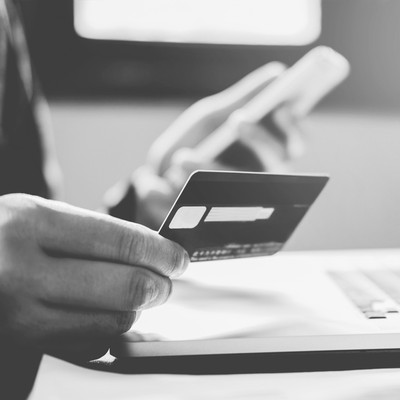 Is Now The Time To Switch Banks?

Personal finances, like so many things, were sideswiped by the pandemic early last year. As lockdowns ease and life starts to settle again, it's worth reviewing what's changed. We asked a trio of experts for the lowdown on what banks are now offering customers, how the wider economic fallout from Covid-19 might continue to impact your finances, and whether now is the time to find a new current account…

What can you reasonably expect from a personal bank account these days? 
"There's a lot of competition between banks these days. Newer challenger banks like Monzo and Starling offering a host of new features have forced the big banks to up their game. The battle for customers means you can find cash rewards for switching. You could even switch every few months and bag the rewards, but if you want something for the long term, research what each account offers in detail on a comparison site.
"Expect good customer service, a mobile app that lets you see and make transactions in-app, and notifications to alert you about your spending. Look out for banks that have spending insights, rewards programmes and tools to help you save. Some of the challengers have customisable savings pots and funky-looking debit cards. Some even let you get paid early. These days, there's no reason why you should settle for a bank account you don't love." – Zoe Stabler, Finder.com
"There are different types of current accounts to fit a broad range of financial needs so it depends on how you'll be using your account. If you regularly run your account in credit, you might want an account that pays interest on in credit balances. Conversely, if you're a regular overdraft user, you might want an account that offers an interest free overdraft facility over a long period of time. There are also accounts that offer cashback on purchases at partner high-street stores or access to exclusive products like fixed-rate savings accounts. If you're looking for a new current account, the best thing you can do is think carefully about how you use your current account and shop around for the best product for your needs using a comparison site." – Sasha Evans, MoneySuperMarket.com
And is now generally a good time to be switching? 
"It depends on how you feel about your current one. If you like what you already have and don't generally have any complaints, there's nothing wrong with sticking with it. But if you're still using the same bank your parents set you up with as a child, or the one that had the best switching offer when you started uni, then it could be worth having a look at what's out there. Banks are adding features all the time, so you can see if there's anything that could benefit you. Currently there are two providers – First Direct and Virgin Money – offering switching incentives. This is similar to what we've seen over the last 12 months so now is as good a time as any if you are looking to make the jump." – Zoe
"Some providers offer financial incentives to switch while others might pay interest on in-credit balances or offer access to special products like year-round travel insurance or fixed rate savings accounts. There's a range of good offers out there at the moment that can help you make the most of your money. For example, First Direct is offering £100 to switch to its 1st Account plus access to a 1% Regular Saver account for 12 months. Nationwide's FlexDirect Current Account gives you in-credit interest and an interest-free arranged overdraft for 12 months. – Sasha 
"It's always worth looking at switching to a bank that offers you the experience, service and products that suit your financial and personal goals. With the explosion of digital banking services right now, there is definitely going to be a bank out there that will fit your lifestyle and help you manage your spending, save more, and invest wisely. Historically many of us have been reluctant to switch our bank account (stats suggest we're more likely to get divorced than change bank), but there have never been so many options out there – including accounts that specifically aim to help you do more with your money." – Edgar de Picciotto, Ikigai
Is there ever a bad time to switch? 
"For each individual, yes. If you're planning on applying for a large amount of credit, such as a mortgage, consider sticking with your bank until after it's finalised. Changing banks doesn't have a huge impact on your credit score, but loyalty is definitely preferred, and you're better safe than sorry! More generally, there's usually at least one switching offer available on the market, so if there are none around at any point in time, it is probably worth waiting until another one comes along." – Zoe
Some providers offer financial incentives to switch while others might pay interest on in-credit balances or offer access to special products like year-round travel insurance or fixed rate savings accounts.
How can an individual work out if they should be changing their account right now?
"Ask yourself a few questions…
Am I earning interest? If not, seek an account paying interest.

Am I paying for an overdraft? If you are, seek an account you can transfer your overdraft to with a 0% interest rate.

Is the customer service top notch? It's a pain to wait in telephone queues and get nowhere – see if you can find one with good customer satisfaction.

Do I get rewards? There are some great rewards-based accounts that can get you cinema tickets, magazine subscriptions and airport lounges, to name a few things. Sometimes these are based on the money paid in each month, so if you earn a decent amount of money, find a bank account that rewards you for it.

Am I getting the features I want? Maybe you want instant notifications to rein in your spending, or savings pots that round up your spending – there's loads on offer.

Do I like the card? Definitely noteworthy. If a coral card so bright it could stop traffic is what you're after, then you'll be heading for Monzo." – Zoe 
"Changing your bank account really is a matter of personal requirement. Ask yourself if your bank is truly supporting your financial needs or if the tools they're offering support your ability to reach your goals. It's also worth looking at what fees they might be charging and things like interest rates. This is particularly important at the moment while inflation is rising as increased rates of inflation combined with low interest rates can mean you're losing money on your savings and cash holdings. A good place to start is therefore with a holistic assessment of your financial situation. If you do a financial audit of your personal finances (i.e. reviewing your incomings, outgoings, savings and investments as well as your short and long-term goals) then you'll see if your current banking provider is supporting or hindering your ability to achieve the lifestyle and financial security that you want." – Edgar
What's the best way to go about switching banks?
"The Current Account Switching Service (CASS) is definitely the best way to switch. All you have to do is instruct your new bank that you want to switch and it will handle it for you. You can even transfer an overdraft. Some banks will only offer a switching bonus if you use this service. There are loads of benefits to using this service, such as the Current Account Switch Guarantee, which guarantees that your new bank will switch your payments, transfer your balance and close the account. Any money sent to the wrong account after your switch is redirected, which means that if you forget to let your grandparents know that you changed banks before they send your birthday money, it will still make it to your account." – Zoe 
"CASS is part of Pay UK, the organisation that keeps British banking running smoothly. It also guarantees to complete the transfer within seven working days." – Sasha
Any common mistakes to avoid?
"There are a few. Don't DIY your switch, otherwise you won't get the protection afforded by the Current Account Switch Guarantee. Get rid of the old cards – not necessarily a 'mistake', but these will only clutter your wallet or purse. Read the small print if you're going for a switching incentive. You don't want to do all the work of switching then find out you didn't receive the money because you hadn't, for example, downloaded the app in the first three months. Finally, do the maths. It's dull, but working out how much your overdraft costs and how much it will cost is worthwhile." – Zoe 
"Don't assume that when you switch your debts with your old bank are written off. For example, if you're in your overdraft with your existing bank, when you switch, you'll either have to pay them what you owe or ensure that your new bank is able to take on your overdraft debt. Also, keep in mind that other banking products won't be moved. Anything like an ISA, a credit card or a separate savings account you have with your old bank will not be moved, and you should get to keep them – though there are certain savings products which you could lose if you move bank." – Sasha
"If you DIY your switch and miss a payment, for example, this can be tricky to untangle, so it really is important to organise everything carefully. In a nutshell, the mistakes are very simple admin ones, but they can seriously impact your financial health. Track your transfer carefully to make sure you're always in control of your money throughout your switch." – Edgar
Any personal tips you can impart?
"It's a bit cheeky, but if you want to get an account that requires you to put a certain amount in the account each month that you simply don't earn, you can transfer it out and back in again. As far as the bank knows, it's different money. For example, if you need to pay in £1,700 each month but only earn £1,500, transfer £200 out to another account and back in again, and you've done it. Having two accounts is necessary here (or use a separate joint account if you have one)." – Zoe 
"If you're committed to switching, look for a provider with good customer service, because you never know when you'll need to call them up or go into a branch to fix an issue." – Sasha
"Do your research. There are more digital banks that cater to your needs than you know. Make sure they are regulated by the Financial Conduct Authority (FCA) and, if you're opting for a wealth management solution, that your money is protected by the Financial Services Compensation Scheme (FSCS)." – Edgar
Remember inflation eats away at the value of your money, so instead of leaving large cash balances in a current account which pays minimal interest rates, shop around to ensure you've got a rate which is higher than inflation.
Should consumers expect to pay for the privilege of changing account?
"Switching accounts shouldn't cost you money unless you choose an account that has a fee. In fact, there can be incentives and they're definitely worth watching for. Most are cash incentives, but you can get wine, vouchers or a railcard too." – Zoe 
Tell us more about how switching banks can affect your credit score…
"In rare cases where you have had an application rejected or you've tried to open several new accounts, you might see a drop in your credit score." – Sasha
"Generally, it does lower it, but not hugely. Lenders such as mortgage providers really like to see loyalty. If you're jumping from bank to bank, it doesn't look stable. It's not really anything to worry about unless you've got an application on the horizon. If you do, leave the switching for the time being." – Zoe 
Interest rates are devilishly low at the moment. What does that mean for personal accounts and how we should be using them?
"Interest rates are very low right now which is why it's important to open an account with an attractive incentive that meets your requirements. If you want more for your money, then look at ISAs, particularly stocks and shares ISAs. You must remember that the latter is invested into the markets so your capital is a risk, meaning your money can go up as well as down. Nevertheless, customers need to know that there are banks (like ours) that take great care in offering current accounts alongside savings and investments. We appoint customers a relationship manager so they can discuss what they want to do with their money. Accounts today should offer more than just a transactional purpose – it should cater to financial wellbeing, especially as we're firmly in the era of digital banking." – Edgar
"If you're regularly in credit, you might also want to consider using a bank account that pays interest on in credit balances. For these types of products, some banks are currently offering better rates than many easy access savings accounts. For example, Nationwide's FlexDirect Current Account offers 2% AER on balances up to £1,500." – Sasha
Inflation now looks like it's on the rise again. How should that change what we do with our money?
"Remember inflation eats away at the value of your money, so instead of leaving large cash balances in a current account which pays minimal interest rates, shop around to ensure you've got a rate which is higher than inflation. If you want a bit more, again, look into investment accounts. You don't need to know the ins and outs of investing as there are 'robo-advisers' that invest on your behalf for a small fee. Your capital is at risk with these too, though." – Zoe 
"Some economists predict inflation will reach 2.5% by the end of the year, with others thinking it could soar as high as 5%. That's an extraordinary rate of inflation after so many years of it being so low, and it will have a significant impact on our personal finances – particularly on those of us who have been saving more during lockdown. Our behaviour around current accounts should certainly adapt for such challenging economic environments. This is what Ikigai is all about, helping you through design to make the right financial decisions to support your long-term financial health. Right now, that means supporting you to invest more of your money – a proven way to fight inflation – as well as to make positive changes to the way you spend and save so that things like higher prices for groceries, petrol or post-lockdown nights out don't feel so daunting." – Edgar
Zoe Stabler is an investment writer at the personal finance comparison site Finder.com. 
Sasha Evans is a money expert at MoneySuperMarket.com.
Edgar de Picciotto is co-founder of Ikigai, a premium service combining digital banking and wealth management in one app.
 
*DISCLAIMER: Anything written by SheerLuxe is not intended to constitute financial advice. The views expressed in this article reflect the opinions of the individuals, not the company. Always consult with an independent financial advisor or expert before making an investment or personal finance decisions.
DISCLAIMER: We endeavour to always credit the correct original source of every image we use. If you think a credit may be incorrect, please contact us at info@sheerluxe.com.