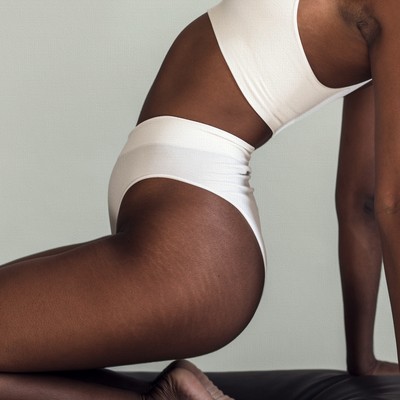 The One Ingredient That Could Transform Your Health

A star ingredient in the wellness world, collagen is prized for its ability to support skin elasticity and make you glow from the inside out – but did you know it's also an essential component of your muscles and bones? To find out more, we consulted Sarah Meadows and Ellen Eastburn, vitamin, herbal and mineral supplement experts at Holland & Barrett – our go-to high-street destination for all things wellness...

CREATED IN PARTNERSHIP WITH HOLLAND AND BARRETT
Collagen Holds The Body Together
Originating from the Greek word 'kolla', meaning glue, collagen is the substance that holds the body together. "Collagen is the most abundant protein in the human body," explain Sarah Meadows, head of vitamin, herbal and mineral supplements at Holland & Barrett. "Collagen provides natural scaffolding for our skin, hair and nails, and other structures within the body, making up 30% of the body's protein and up to 80% of your skin's protein. However, internal production of collagen slows from your mid-20s, with your skin losing around 1% every year," she says. It's this decline in collagen that can contribute to fine lines, a lacklustre complexion, and more.
It's A Major Component In Your Bones & Joints
Looking after your body, especially your bones and joints, is essential for feeling your best in the long term. Bone health may not get the same airtime as something like gut health, but it's just as crucial. In fact, bone mass peaks in your 30s and gradually dwindles with age, as your collagen levels deplete, this can leave you feeling older than you actually are. "When you begin supplementing with collagen, your body is able to take the associated amino acids, vitamins and minerals and deliver them throughout the body. In turn, this can work to form new collagen production," adds Ellen Eastburn, expert in vitamin, herbal and mineral supplements at Holland & Barrett.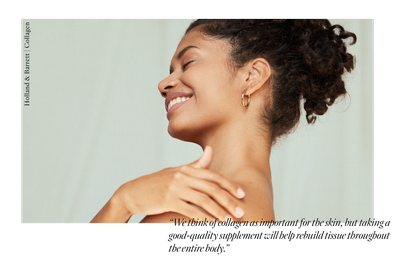 OHLAMOUR STUDIO/STOCKSY UNITED
It's An Essential Part Of All Muscles
Collagen is one of the most potent forms of protein available: when you compare it to whey, which has around 80g of protein per 100g, collagen has around 90g of protein per 100g. "We think of collagen as important for the skin, but taking a good-quality supplement will help rebuild tissue throughout the entire body, making it a good choice for those who lead an active lifestyle," Sarah adds.
Hair & Nails Will Look Their Best
If you struggle with lacklustre hair and nails, a collagen supplement could improve your overall radiance. Moreover, your body uses several amino acids to build keratin, the main building block of the hair, some of which are found in collagen. "When you start supplementing with collagen, your body is able to take its goodness – think amino acids, vitamins and minerals – and deliver them throughout the body," says Ellen. "This then triggers collagen production where it's needed, boosting depleting levels and helping hair, skin and nails to glow."
Just Know There Are Different Types
If you've started to shop around for collagen supplements, you may have seen the different forms it can come in. "Collagen usually comes from a bovine (cow) or marine (fish) source, although there is an increasing number of vegan collagen support products on the market now, too," Ellen says. "Also keep an eye out for the term 'hydrolysed', which means the collagen has been broken down into smaller, readily available particles, which is important for optimal absorption." You should look out for a collagen supplement that contains additional vitamins and minerals, too. "There are several vitamins and minerals that sit well alongside collagen – for the best results, consider taking a formulation fortified with other nutrients to give your body the best chance of staying healthy." 
Give your body a boost with Holland & Barrett's hero collagen supplements…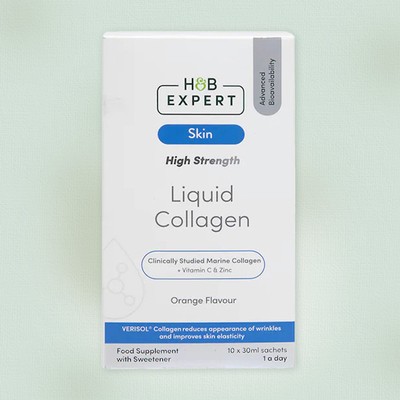 Marine Collagen Sachets, £24.99
One of H&B's most advanced formulas to date, this multi-action supplement provides 5,000mg of clinically studied collagen per dose, making it the brand's highest-strength collagen supplement.Available here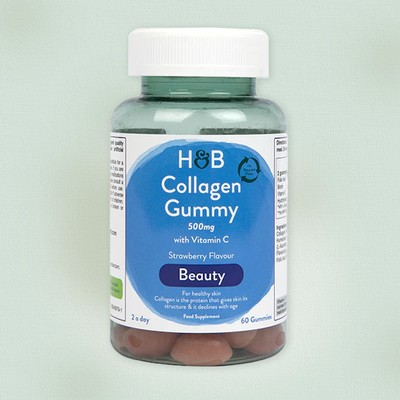 Collagen Gummies, £16.99
If capsules and powders aren't for you, these easy-to-take gummies will help you towards your daily collagen dose. They also contain vitamin C to promote natural collagen production for a double hit.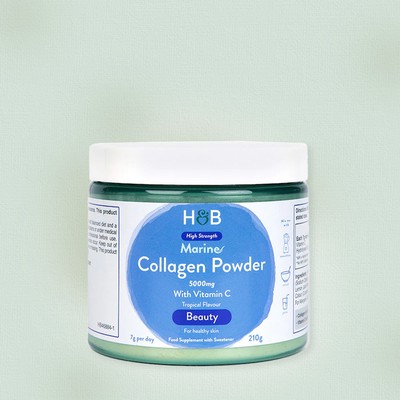 Marine Collagen Powder, £27.99
Containing hydrolysed collagen for easier absorption, this powder is a versatile way to sneak collagen into your day – add to smoothies or your morning juice.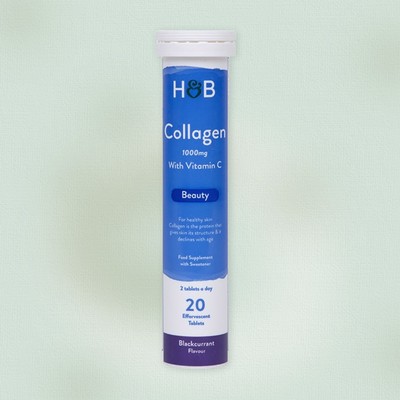 Effervescent Collagen Tablets, £7.99
Concentrated with 1,000mg of collagen as well as vitamin C and zinc, these blackcurrant flavoured tablets dissolve easily into a glass of water.
For more information visit HollandAndBarrett.com
DISCLAIMER: Features published by SheerLuxe are not intended to treat, diagnose, cure or prevent any disease. Always seek the advice of your GP or another qualified healthcare provider for any questions you have regarding a medical condition, and before undertaking any diet, exercise or other health-related programme.​
DISCLAIMER: We endeavour to always credit the correct original source of every image we use. If you think a credit may be incorrect, please contact us at info@sheerluxe.com.