Why We Still Love Nigella Lawson

It's been 20 years since Nigella Lawson published her first cookery book How to Eat. With a new version of the classic out this month, we're celebrating the domestic goddess' life, lessons and legacy – and making a bowl or two of her famous spaghetti with Marmite…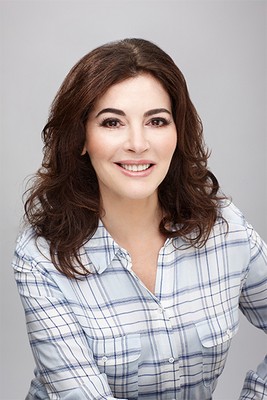 The tagline for Nigella Lawson's debut cookbook How to Eat is 'The pleasures and principals of good food'. Twenty years on, this one line sums up her entire culinary career. For when we think of Nigella, and the style of cookery she teaches, pleasure – and indulgence – is always at its core. This tagline is more than a selling point, it's a philosophy.
A writer first and foremost (Nigella began her career as a restaurant critic for the Spectator and deputy literary editor for the Sunday Times, before becoming a cooking columnist for Vogue in 1997), her appeal to the average home cook lies in the fact that she's never claimed to be a professional chef. Like the rest of us, she cooks for pleasure. In How to Eat, she tells us: "I am not a chef. I am not even a trained or professional cook. My qualification is as an eater… I have nothing to declare but my greed."
The second virtue of her being a journalist first, cook second, is the writing. Rather than a set of intimidating instructions, Nigella's recipes provide inspiration. She has a knack for sparking her reader's imagination with just a word; evoking the taste of the ingredients, the simple pleasure of stirring a pot, and the reward of the finished dish. "Christmas is like the country; not much to do apart from eat and drink," she says of her festive fare. Nigella's prose – much like her dishes – demands to be savoured.
Even today it's refreshing to come across a cookery book that's designed for the appetite and not for eating 'cleanly'. When she launched Nigella Bites in 1999, the clear enjoyment she took from food caused amazement. Far from being no-nonsense, a la Delia Smith, her eyes-to-camera, dipping-a-finger-into-batter approach had critics chiding her for being flirtatious. One commentator from the New York Times said of her debut show: "Lawson's sexy roundness mixed with her speed-demon technique makes cooking dinner with Nigella look like a prelude to an orgy." But it's because of her conspiratorial approach (as well as the late-night fridge raids in her silk dressing gown) that she's adored by fans, male and female. Her "roundness" only helps – striking, yet not stick thin, there is pleasure to be had from watching someone encouraging you to enjoy food, rather than pushing it around their plate in a quest to be thin at all costs.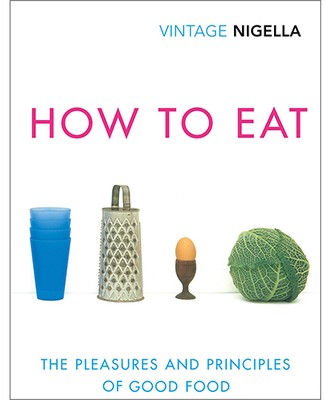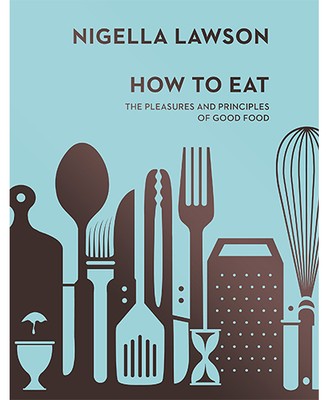 The seductive eyes, 'naughty-but-nice' dishes and what the Guardian calls "soft-porn camerawork" continues today. Even in At My Table, Nigella's current show, she's seen tucking into an oozing cheese toastie. She breaks the rules: using a wok to cook pasta sauce; adding parmesan to fish-based Italian dishes. She doesn't deal with precise: it doesn't matter if her sliced onions are "chunky". She cooks up fried bread with chopped tomatoes – "This is great when you need to absorb excess alcohol," she quips. In short, she cooks and eats the way we would too.
Her aim to demystify the kitchen experience runs throughout her entire repertoire of recipes. Back in the 90s, most cook books worshipped at the altar of fussy French cuisine and traditional-yet-tricky restaurant techniques. In How to Eat, Nigella taught us how to master the basics – such as fairy cakes – in a conversational tone. She might have been ahead of the curve in terms of ingredients (tahini and kale were popular accompaniments in her first few books, and How to Eat features a recipe for ceviche) but Nigella has always championed utilising store-cupboard essentials to concoct her feasts and advocates using shortcuts or substitute ingredients if necessary. On many a cold night, we've whipped up her spaghetti with Marmite (if you haven't tried it, do. Even, or perhaps especially, if you don't like Marmite). Silky with butter and laden with an umami hit of parmesan, this dish also makes the perfect late-night dinner, when you've nothing in the kitchen save for the basics.
Flicking through How to Eat 20 years later, what resonates is its core aim – to inspire confidence in amateur cooks. In her introduction, Nigella writes: "I wanted food that can be made and eaten in a real life, not in perfect, isolated laboratory conditions." This is a book to reach for when hastily organising a last-minute dinner with friends; contemplating a store-cupboard meal for one; trying to tempt a fussy toddler; or when planning a leisurely weekend lunch, when you have nothing to do but stir a pot. From attempting her butter-laden molten chocolate babycakes for friends at university through to baking her legendary ham in Coca-Cola for Boxing Day (magical), Nigella's back catalogue has steered us through many a social situation. Tonight, we'll be making her self-described "oddball" penne alla vodka  in her honour.
How To Eat by Nigella Lawson is out now, priced from £12.99 at Amazon.co.uk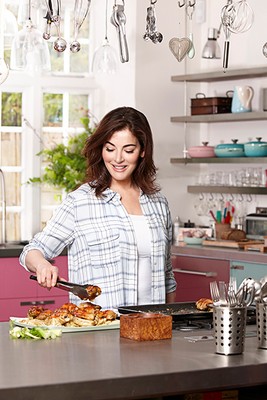 DISCLAIMER: We endeavour to always credit the correct original source of every image we use. If you think a credit may be incorrect, please contact us at info@sheerluxe.com.