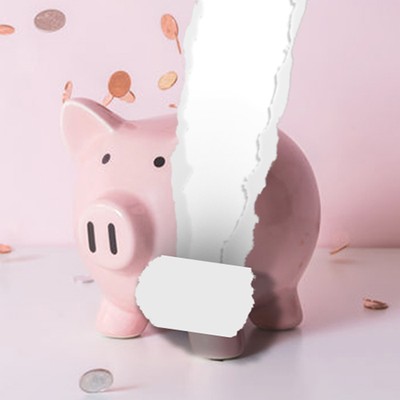 Why Women Are Saving For Future Breakups

We're all advised to start a 'rainy day fund' – but should that include a cash cushion should you and your partner go your separate ways? Whether you've just entered the 'official' zone with your other half or have spent many happy years with your beau, saving for a breakup just in case could prove seriously useful down the line…
 
According to asked Creditfix, the UK's biggest personal insolvency company, 'breakup funds' are a growing financial trend amongst women. And, while it may sound pessimistic, it could be a smart move – with everything from food shops to rent to cover on your own, the worry of going it alone can cause many people to have second thoughts about leaving an unhappy relationship.
 
Starting a breakup fund offers a financial safety blanket, giving you the confidence to enter single life with stability and not feel trapped by money troubles if your relationship does turn rocky. So, we asked Creditfix for their top five tips to help build up your funds to keep you financially independent, should you decide to be in the future…

1. Know Your Budget
This fund's main purpose is to keep you protected when your outgoings are suddenly doubled, so requires a specific amount to be effective. Aim to save enough money to cover a few month's rent and a deposit, so you're free to start searching for your own accommodation as soon as you leave.
 
Essentials aside, you'll also want to make your new home feel cosy, so any additional cash can be spent on retail therapy, as well as nights out or in with your closest friends.

2. Stick To Your Plans
Factoring in a breakup fund while being part of a happy relationship might not be high on your list of priorities, meaning it can be easy to hold off from putting money into the pot regularly. To help, set up a standing order of a small, affordable amount so that every month, no matter what, your hard-earned funds are safely stored ready for when you might need them.
 
To get started on your route to financial freedom, be sure to shop around and seek advice from your bank to set up a savings account with great interest rates to ensure you're getting maximum return on your investment.
3. Utilise Your Talents
Already in the initial stages of breaking up? Why not utilise your skills to earn some extra cash? Hobbies such as photography, writing or even your favourite craft can be sold on a freelance basis to help put more pennies in the bank. As well as keeping yourself financially afloat, it also gives you a positive goal to focus your energy towards and remind you how talented you are.

4. Keep It To Yourself
It can be uncomfortable keeping secrets from your partner, but being upfront about what this savings fund is for may cause unnecessary strain on your relationship when everything else is golden. Explain how you're saving for the future, but keep the details to yourself.

5. Ask For Help If You Need It
Preparation aside, the impact of a breakup can cause even the most organised singletons to stumble across financial trouble. Don't be scared to seek advice from debt help experts, if things do start to get out of control.
 
For more information and advice about personal debt, visit Creditfix.co.uk
DISCLAIMER: We endeavour to always credit the correct original source of every image we use. If you think a credit may be incorrect, please contact us at info@sheerluxe.com.