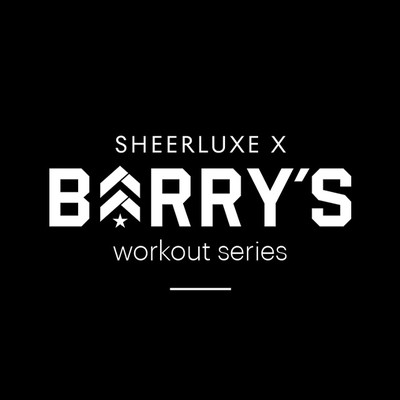 Workout At Home With SL x Barry's Bootcamp

Next up in our collaboration with Barry's Bootcamp is an exclusive 20-minute session designed to tone your core and glutes. Barry's co-owner Sandy will lead you through the workout – here's what you need to know before you get going…

Low-Impact Is The Name Of The Game
"This isn't a high-impact session, but don't be fooled. By focusing on the core and glutes in a non-stop manner, it'll create a deep burn for real results. Unlike last week's workout, which featured sharp intervals of work followed by short breaks, this week's session is a non-stop mash-up of abdominal exercises and moves designed to tone your glutes. It's just 20 minutes long and with no plyometric moves (i.e. jumping), it's suitable for everyone and is a great one for people with knee injuries."  
If You Need To, Reset
"You won't be offered breaks in between moves in this workout but rest for a few reps if you need it. Rather than providing a full-on, heart-raising focus, this workout will build tension over time – the Barry's secret to better results."
Stronger Glutes Will Support Overall Strength
"Honing in on the bum and abs may seem targeted, but stronger glutes are the secret to a stronger body. In fact, your glutes are your body's most powerful muscle group. They're an essential in almost every athletic movement – running, jumping, squatting and everything in between – so strengthening them is just as much about the practical as the aesthetic."
It's Fine To Throw In Some Weights If You Have Them
"Kit isn't essential for this workout, but if you have a circular (looped) resistance band, you can wear this around your mid-thighs for the entire session for added burn. A light hand weight (ideally 2-5kg) can also be used behind your knee during the fire hydrant, a move which isolates your glute. This move calls for a natural bend in the knee, so incorporating a dumbbell adds resistance when you lift your knee towards the ceiling."
If You Have More Time, Double Up
"If you want to dial up the intensity, you can repeat this session twice. Or, layer it with last week's full-body session, which also had a lower-body focus, for a version of what we call at Barry's a 'double floor' class. You'll feel the burn in no time. If you are doing this workout as a standalone session, leave a day or two in between workouts to give your body time to recover."
Ready to get going? Tune into the workout here…
Stay tuned for next week's workout, when Sandy will be focusing on specific body parts for full-body strength. For more information visit Barrys.com and follow @BootcampSandy.
DISCLAIMER: Features published by SheerLuxe are not intended to treat, diagnose, cure or prevent any disease. Always seek the advice of your GP or another qualified healthcare provider for any questions you have regarding a medical condition, and before undertaking any diet, exercise or other health-related programme.
DISCLAIMER: We endeavour to always credit the correct original source of every image we use. If you think a credit may be incorrect, please contact us at info@sheerluxe.com.