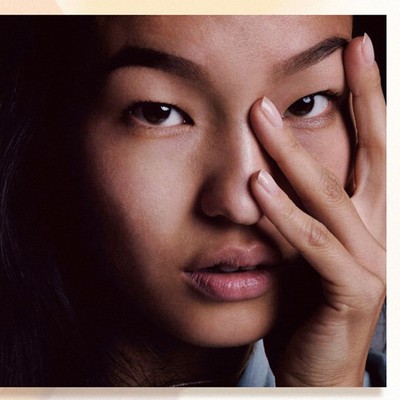 Expert Tips To Treat & Get Rid Of Scarring

From why it occurs in the first place to how it differs on your face and body, we ask two experts to share everything you need to know about scarring....

First, Up Your Skincare Regime
"Having a robust skincare regime is the easiest way to treat and prevent scarring," advises Dija Ayodele, aesthetician & CEO of Westroom Aesthetics. "If you're looking after your complexion and treating it well with good, supportive products, you're less likely to encounter long-lasting issues. Make sure your routine includes alpha hydroxy acids (AHAs), like glycolic and lactic acid, as well as some vitamin A (retinol). These ingredients are a great way to start treating any issues. If you suffer specifically from acne scarring, look to salicylic acid-based products. These will help control the oiliness and congestion in the skin, preventing any further breakouts." 
Distinguish Which Scars You Have
"A good skincare regime is key, but it's also important to distinguish what kind of scars you're dealing with," adds Dr Barbara Kubicka, aesthetic doctor & founder of Clinicbe. "So much depends on your skin type and the individual scarring you have. It's important to use products that suit you specifically, so if you're unsure, or want to have a second opinion on your best course of action, always seek out the advice from a professional skin specialist first." Dija agrees: "There are many types of scarring that can occur – from keloid scars to hpertrophic scars and hypothrofic, too – so it can be daunting to know what's what. If you feel confused, or want to avoid irritation, always seek out an expert's advice where you can." 
Boost Your Collagen Levels
"Put simply, scarring is often a result of a lack of collagen, which causes a depression of the skin and pitting, which you'll often find with acne," explains Dija. "To counteract this, you can stimulate elasticity and volume in that area with a variety of treatments or products. You can even try injectable's to add volume back in – this will give a smoother appearance to the skin overall – or go for a less invasive option that will give the same results, but with minimal pain." 
Look To Peels & Microneedling 
"Peels and microneedling work well when it comes to dealing with scarring. This is especially true for those with darker skin who may find their post-inflammatory scarring is more prominent," says Dija. "These treatments help to speed up cellular turnover, which helps to slough away any hyper-pigmented cells that are sitting on the skin's surface. Microneedling is especially good for those who suffer with textured or pitted scarring, as it helps to stimulate collagen within the dermal layer (the second layer of the skin), rejuvenating and plumping from the inside out. As for peels, not everyone can tolerate their strength, but they come in many forms. Enzymatic peels are gentler, and have the same smoothing effects. If you can't afford these treatments, opt for products that include ingredients like niacinamide, liquorice extract and vitamin C – all of which help to inhibit and slow down the production of melanin and pigmentation over time." 
Treat Body Scars In A Similar Way 
"When it comes to body scarring, the same principles apply as the face when it comes to treatment," says Dr Barbara. "Rosehip oil is a great treatment for tackling stretch marks, while other products like the ones found in Obagi's Nu-Derm Range are ideal for targeting hyperpigmentation. Do your research and find items that are targeted to your individual needs." Dija adds: "You have more options for treatments on your body as the skin is thicker here and usually less sensitised. Chemical peels and microneedling are brilliant options, just as they are for the face, but look for products that contain growth factors, too. These can stimulate collagen within the skin, and though pricey, they come with impressive results and statistics that show how effective they are at stimulation." 
Invest In Key Products
"If we were to take a broad look at a regime for AM to PM for those with scarring, it should include three key items," explains Dija. "Firstly, AHAs, then a vitamin A (retinol), and finally, some melanin inhabitant products, which often include arbutin. If you're after a treatment that exfoliates and nourishes, the Skin Better Science Vitamin A is fantastic. It contains some potent acids, as well as vitamin A, so it's a perfect all-in-one buy. Alongside this, try their Even Tone Serum, too. It works on the basis of equalising brown, red and yellow tones for a smooth, more refined appearance." 
Finally, Remember To Take It Slow
"We've all been in lockdown now for the best part of three to four months, so when it comes to going back to treatments, it's imperative you do the right things," advises Dija. "For starters, seek out treatments that give your skin a thorough, deep clean. Superficial chemical peels are ideal as they boost exfoliation, while LED treatments work to rejuvenate the skin and kick-start cell turnover. Secondly, it's important to take it slow. Going too hard can cause more inflammation and harm – especially for those with darker skin tones – while using aggressive treatments to get rid of scarring will only cause further pigmentation. Remember to keep it gentle – your complexion will thank you." 
Shop Our Edit Of The Best Buys For Scarring Below…
DISCLAIMER: We endeavour to always credit the correct original source of every image we use. If you think a credit may be incorrect, please contact us at info@sheerluxe.com.