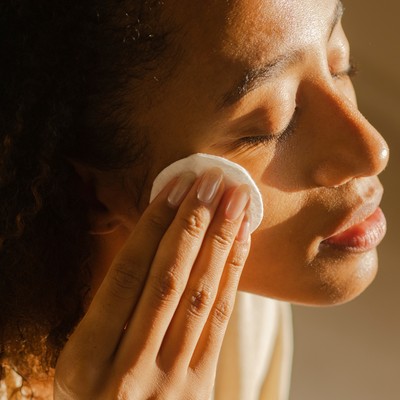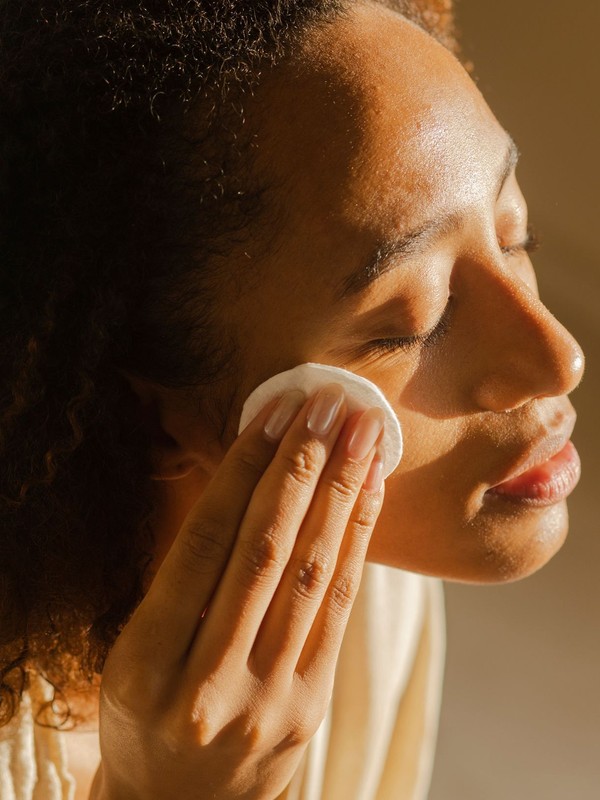 Meet The Product That Stops Post-Workout Breakouts In Their Tracks

A good workout should always leave you feeling better, but post-exercise breakouts can be a real issue for some. Fortunately, there are some topical remedies that can help – enter Clinisoothe+ Skin Purifier. Regularly recommended by dermatologists, it's known for its ability to soothe inflammation at speed. Here's how to use it – plus an exclusive 22% OFF…

Created in partnership with CLINISOOTHE+
Why Workouts Can Make Breakouts Worse…
Working out won't cause breakouts but experts agree that sweat mixed with bacteria and dead skin cells can clog pores – and that's what causes and exacerbates breakouts, both on the body and the face. So, it's best to be mindful of the bacterial load on your face when you are touching it after using workout equipment and laying on mats. The combination of the two can increase the burden on your skin. Likewise, avoid wearing sweaty clothes for too long while working out or clothes made from fibres that aren't breathable.
Practicalities aside, there are topical remedies that can treat your breakouts post-workout. One that's consistently recommended by dermatologists and those in the know is Clinisoothe+'s Skin Purifier. Developed by top scientists, the clever formula doubles up as both prevention and cure, containing minimal – but proven to work – ingredients that take down inflammation and redness at speed. As it's a mist, it's easy to apply and fast to absorb. We love that you don't have to rinse it away or massage it in.
How Clinisoothe+ Skin Purifier Treats Breakouts…
Containing high-purity advanced hypochlorous technology, Clinisoothe+'s formula has won countless awards for its ability to soothe and treat issues like rosacea, eczema and psoriasis. It works hard to prevent and minimise the number of breakouts – especially those sitting under the skin that can become inflamed with friction.
The technology mimics the body's natural response to inflammation, working to kill and slow the spread of bad bacteria and microorganisms on the skin. This then stops breakouts from forming or worsening. It's also proven to improve skin's recovery – be it from sunburn, dermatitis or conditions like rosacea.
The Other Benefits At A Glance…
Working to soothe, cool, calm and reduce irritation, there's little Clinisoothe can't do. It also helps purge the skin of environmental pollutants that build up throughout the day. The best part? It does all of this without drying the skin out or causing further aggravation. That's thanks to the formula, which has been created with a skin-neutral pH, so it's suitable for everyone – even those who suffer with the most extreme sensitivities. There are no parabens, sulphates or fragrance inside either – all of which are known to cause inflammation. No matter your skin tone, texture or age, this is dermatologically tested to ensure best results.
Use it morning and night, or whenever you want to give your skin a cleansing refresh – there are no limits as the formula is so gentle. For the best results, add to your morning and evening skincare routine after cleansing and spritz throughout the day or after a workout as needed. 
"My whole family use this product every day for different reasons. I use it to troubleshoot eczema and my daughter and son use it to prevent breakouts and spots. My husband takes it to the gym and always sprays it directly after a workout. It's an essential for us."
"I was recommended this by a friend and purchased it after finding that nothing else had worked on my skin including topical creams and tea tree oil shower products. I have struggled with acne on my back for years, but I've always put it down to having a very active lifestyle and sweating often in gym clothes. I spray this on my back before and after every workout and my partner wipes it over my back before bed with a cotton pad. Within a few weeks the redness and irritation has almost completely cleared up."
"This is brilliant, I wish I purchased it sooner. I'm so happy with this product as I suffer with severe eczema, and it calms it down and reduces redness. I now can't live without it."
"Clinisoothe+ is probably the single greatest product I have ever used."
*All reviews taken from Clinisoothe.com
DISCLAIMER: We endeavour to always credit the correct original source of every image we use. If you think a credit may be incorrect, please contact us at info@sheerluxe.com.