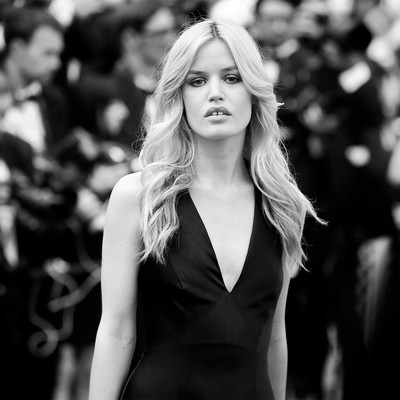 A Coffee With… Georgia May Jagger

A successful model and entrepreneur in her own right, Georgia May Jagger is part of an A-list dynasty. The daughter of rock legend Mick Jagger and fashion icon Jerry Hall, she burst onto the scene in the early noughties, taking London by storm with model pals Suki Waterhouse, Cara Delevingne and Kate Moss. Here, she tells SheerLuxe how her summer has been, what she's watching and reading right now, and the one meme that's made her laugh out loud…

Let's start with the coffee, Georgia – do you have a regular order?
After living in LA, people's coffee orders honestly baffle me. Believe me, it doesn't stop at plant-based milk – they'll ask for all sorts of additions, like probiotics or some crazy mushroom powder or something. I'm often in the queue thinking, "What's going on here?!" For me, it's an oat milk cappuccino every time. 
And how has your summer been?
I just moved back to London after spending most of lockdown in LA, so I've been catching up with family and friends. Luckily, about two weeks ago I was able to get away to Greece for a holiday which, despite all the Covid paperwork, was really lovely. It felt quite normal there – I mean, there's still a face mask mandate but, if you can prove you're double vaccinated, it's easier to get around and do things. Even so, I wasn't going to lots of parties or anything. It was just really chilled – it's been so long since I've been able to do something like that.
Is there anywhere else you want to go in the future?
I miss Japan – it's one of my favourite countries in the world. Tokyo is incredible, but I always try to explore a new area or region each time I go. New Zealand – but I know they're really strict on Covid rules, so it might be a while before I get there – Iceland, Hawaii… I'm dreaming of so many places right now. Frankly, wherever feels like the total opposite of here!
Do you have things you always take with you when you travel?
When I used to travel for work, I always had my laptop so I could download movies and TV shows to watch on the plane. These days, I'm much better at sleeping on planes, so I find I don't need as much entertainment – one movie and I'm out. My favourite film is Alien – weird I know, but I love anything sci-fi, especially if there are weird prosthetics involved. But girly rom coms are great, too… Clueless, Heathers… I've just realised there's a real juxtaposition there!
I've been working with Pandora for a couple of years now, so when they initially approached me to be one of their 'muses' I jumped at the chance.

What about books and TV – anything you're loving at the moment?
I can't get enough of The Informers by Bret Easton Ellis, which my friend told me to read. It's set in 1970s/80s LA – I've only just started it, but I'm hooked. As for TV, I'm really into crime dramas. I'm watching Vigil at the moment and recently devoured Mare Of Easttown with Kate Winslet. I just had the flu for the first time in years, so I binge-watched it all in one go. If you need a laugh, White Lotus is so funny. 
Are you into working out? 
Exercise has only really become a part of my life in the last couple of years. Yoga is probably my workout if I have the time. My friend – who once showed me a few pole-dancing moves – runs these really fun classes that are kind of a mix of yoga and dance. I want to get more into Pilates and take up rollerblading, too. I need exercise not to feel like a workout – it has to be fun. 
What's your favourite healthy snack?
It would probably be something savoury – hummus or vegetable-based dips… Okay, to be honest I'm not big on healthy snacks. If I'm having a snack, it's probably a treat – do crisps count?! God, I love crisps.
Do you have a cocktail of choice?
I love anything with lime in it – like a Moscow Mule or a good margherita. My friend makes this incredible margherita with chilli and coriander. Anything with a bit of spice is my kind of drink.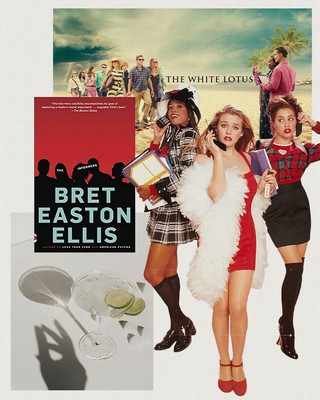 Let's talk about your partnership with Pandora – how did you start working with the brand?
I've been working with them for a couple of years now. When they initially approached me to be one of their 'muses' I jumped at the chance. In lockdown, they gave us creative control to shoot the new 'Diaries' campaign images at home, which was great. The concept was 'A Day in the Life' with different parts of the day spent with the different muses. My part was 'getting ready for a night out', which I was really happy about. We shot it in LA in my closet and all the jewellery looks are fully customisable, so you can transform the pieces to be exactly how you want. 
Speaking of which, what's your failsafe 'going out' outfit?
It depends where I am. In LA, the vibe is very casual – especially compared to New York or London. It tends to be all about jeans and a nice top, and comfortable shoes – I've even been known to throw on cowboy boots for a night out! But I love really going for it with a great party dress, too. My friend owns the brand De La Vali, which makes gorgeous pieces. I also love shopping for vintage – that way you don't show up to an event wearing the same thing as your friends.
Do you have any good vintage shopping tips?
Try things on – the measurements can vary and returning things can be hard. The good stuff also goes quickly, and turnover is high, so it's worth going back to your favourite shops to see what's new every couple of months. In London, I like visiting Albion Market's 1930s section – especially if I need something for a night out or a wedding – and Rellick is great, too. In New York, Screaming Mimi's is a bit of a local institution; in LA it's all about the vintage shops on Melrose. You can pick up some amazing vintage t-shirts there.
How do you work jewellery into your look?
If it's a casual look – say jeans and a tee – then I'll just layer everything up. Lots of charm bracelets, rings and earrings – thanks to Pandora, I have plenty to work with. When it comes to a more statement outfit, you probably want to let a couple of pieces do the talking. If I'm really dressed up, it might come down to a sparkly earring and a cool cocktail ring.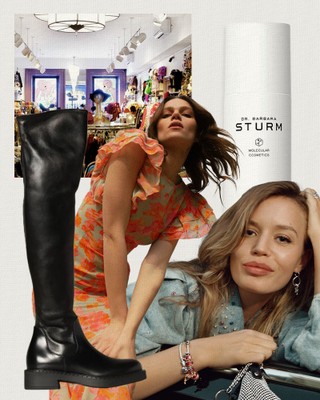 My mum has given me some the costume jewellery she wore during the shows in the 70s and 80s – lots of Chanel chains which I always carry with me.

Which pieces in your own jewellery collection mean the most to you?
My mum has given me some the costume jewellery she wore during the shows in the 70s and 80s – lots of Chanel chains which I always carry with me. My sister [Jade Jagger] is also a jewellery designer, so anything she's given me over the years is really sentimental.
What's been your best buy this summer?
I bought two pairs of Vibi Venezia's velvet Mary Jane slippers and I've literally worn them all summer – they're so easy to travel with and go with everything. I also bought some very man-repelling Givenchy slides. It's a marmite shoe – the girls love them, the boys not so much. I can't deal with those square toe heels which are everywhere right now. They're just not for me – I'm a Doc Martens girl at heart.
Is there anything you have your heart set on this A/W? 
I'm trying not to buy too many new items – I always shop pre-loved where possible – but I have to admit, I've been stalking these Prada over-the-knee boots for a while. They're amazing.
Any beauty products you can't live without?
I'm pretty obsessed with skincare, so I'm always trying out new masks and things like that. I've just started using the Barbara Sturm Enzyme Cleanser, which I'm really into, and the mask I'm loving is Biologique Recherche's Masque VIP O2. As for make-up, the matte lipsticks from Hourglass are some of my favourites, as are Fresh's sugar lip scrubs/balms. 
Okay time for a couple of quick-fire questions – what's the last thing that made you laugh out loud?
So, I was watching this clip the other day with this guy who's presenting the weather in Canada. When his dog wanders into the shot, he tries to pretend nothing's wrong. The issue is, he's presenting in front of a green screen, so the dog keeps blocking out parts of the country where he's trying to explain the forecast. He keeps whispering, "Go away..." I had tears rolling down my face from laughing so hard – Google it right now.
And last one, have you got a life motto?
I've always subscribed to the Dolly Parton school of wisdom. She says you can't have the rainbow if you don't take the rain. That's a good one. And don't take everything so seriously. Learn to laugh at yourself – especially if you make mistakes. It's okay, we all do.
Visit UK.Pandora.Net and follow @GeorgiaMayJagger on Instagram
CREDITS: ANDREA RAFFIN / SHUTTERSTOCK
DISCLAIMER: We endeavour to always credit the correct original source of every image we use. If you think a credit may be incorrect, please contact us at info@sheerluxe.com.