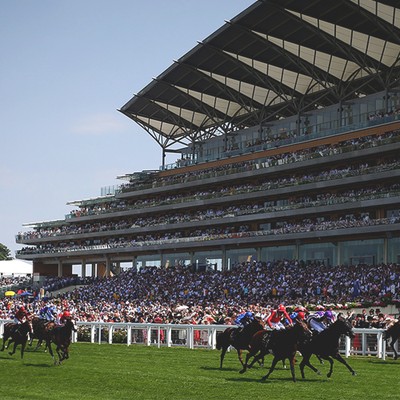 Everything You Need to Know About Ascot Etiquette

Royal Ascot is firmly established as the fashion centrepiece of 'the London summer season', where racing legends and style mavens meet for a day of high heels and high jinks under the watchful eye of HRH the Queen. SL contributor Georgina Blaskey has the ultimate guide to making the most of the Royal Enclosure during Britain's greatest week of racing.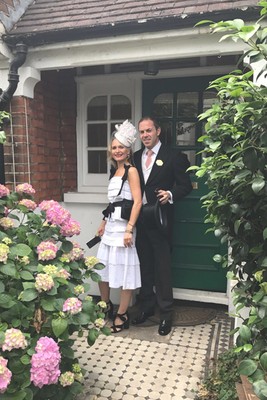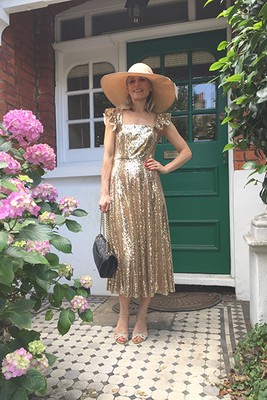 Arrive in Style
By Car: There are more than 8000 car parking spots available on site. Prices vary race day-to-race day, so visit the Racedays & Events homepage to find out more. From London, take M4 Junction 6 onto the A332 Windsor by-pass and follow the signs to Ascot.
 
Alternatively, forget worrying about a designated driver and look to ScooterMan, who will send an insured driver via collapsible scooter to drive you and your car back home.
By Coach: On-demand coach service Zeelo is also offering racegoers the chance to travel to Ascot and back for just £5, running coaches from London Victoria each race morning, direct to the racecourse gates. And this is no MegaBus deal – passengers will travel in an executive coach with leather seats, tables and WiFi, and can enjoy champagne and a selection of breakfast nibbles on arrival.
 
By Rail: South West Trains runs a frequent service to Ascot from Reading, Guildford and London Waterloo. The average journey time is 27 minutes from Reading and 52 minutes from Waterloo. The railway station is a seven-minute walk from the racecourse.
 
By Air: If you can blow the budget, a quick but luxurious way to travel to Royal Ascot is by helicopter. Avoid the traffic and unnecessary dress-creasing of a long car ride and glide over the race course like a celebrity.  The new Park and Fly service costs from £395 per person with Ascot partner Fresh Air.
 
Be Dress Code-Savvy
 When it comes to the best seats in the house, there are strict rules that need following. The official guide states: 
Dresses and skirts should be of modest length defined as falling just above the knee or longer.
Dresses and tops should have straps of one inch or greater.
Jackets and pashminas may be worn but dresses and tops underneath should still comply with the Royal Enclosure dress code.
Trouser suits are welcome. They should be of full-length to the ankle and of matching material and colour.
Jumpsuits are welcome. They should be of full-length to the ankle, with regulations matching that for dresses.
Strapless, off-the-shoulder, one shoulder, halter neck, sheer, Bardot and spaghetti straps are not permitted.
Midriffs must be covered.
According to fashion designer Anna Mason, always read the dress code carefully. "Respect the dress code but also don't take it so literally that you have a horrible day because you're wearing tights and it's boiling hot." When it comes to how smart to go, Anna is of the opinion that more is more: "Do dress up. When else do we get the chance? Life's too short to be safe. But make sure you wear comfortable shoes – if it has been wet the grass is squishy, your shoes will be ruined – and you'll be doing a lot of walking." Wedges are always a good bet.
 
AnnaMasonLondon.co.uk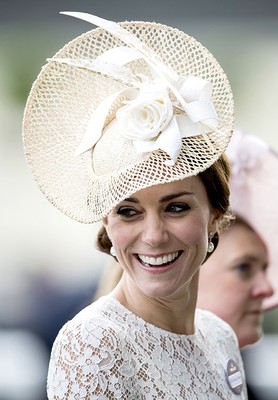 Don't Forget the Hat
 The official rules on hats:
 
• Fascinators are not permitted; neither are headpieces which do not have a solid base covering a sufficient area of the head (4 inches/10cm).
• Hats should be worn; however, a headpiece which has a solid base of 4 inches (10cm) or more in diameter is acceptable as an alternative to a hat.
 
If some particularly striking headwear caught your eye at Harry and Meghan's wedding, chances are it was by Jess Collet. This milliner is a favourite of Pippa Middleton Matthews and the Duchess of Cambridge, and even Madonna and Rita Ora have been spied in her trilbies. An Ascot regular herself and a recommended milliner on this year's official Ascot style guide, Jess is your go-to hat heroine. "Have fun with your hat. It is the one occasion where you can be really bold without fear of upstaging anyone. Think of the outfit and hat as a whole silhouette and try to balance with shape and colour – I often take a photo, as it helps to see this in a snapshot."
 
Make-up is a key consideration when experimenting with hats. "Try a red lipstick. It can really look striking with the right hat. Try tying your hair back, especially if it's a smaller hat and always take extra grips in your bag."
 
In terms of this year's trends, Jess says veils are at the forefront. "I love that Royal Ascot is encouraging racegoers to really dress up stylishly. My clients have been particularly into veiling, it makes you feel like a 1940s film star! I have veiled everything from a boater to a top hat, which look fabulous with trouser suits and jumpsuits and are now allowed in the dress code."
 
Jess is going to Royal Ascot for three days this year, and she is going to wear...
 
The Downton, The Diana & The Poiret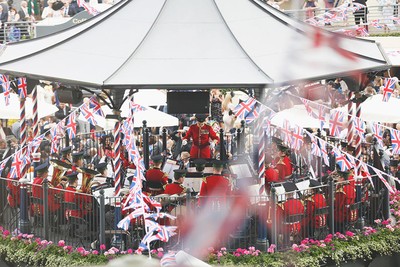 Help the Men
David Beckham was one of the most searched names on Google following the Royal Wedding in May and is a poster boy for a well-fitting morning suit. David's was designed by Dior but for the more modest shoppers amongst us, the dress code for Ascot's Royal Enclosure is simple and stylish. Morning dress is black or grey and can include:
 
• A waistcoat and tie (no cravats)
• A black or grey top hat
• Black shoes worn with socks
 
A gentleman may remove his top hat within a restaurant, a private box, a private club or the facility's terrace, balcony or garden. Hats may also be removed within any enclosed external seating area within the Royal Enclosure Garden. The customisation of top hats (with, for example, coloured ribbons or bands) is not permitted in the Royal Enclosure.
 
Serving military personnel are allowed to wear service dress and international visitors can wear the formal national dress of their country. An official licensee to Royal Ascot is Chelsea-based tailor Oliver Brown if you wish to do dressing by the book; they also hire suits for those not wishing to invest.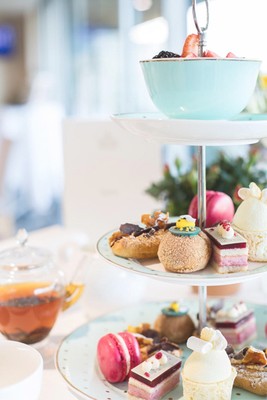 Prepare Your Food Plan
There are lots of amazing places to eat during Royal Ascot, with pop-ups from two-Michelin star chef Simon Rogan, seafood from Bob's Lobster and picnics from Fortnum and Mason.
Traditionalists like to bring their own fancy fare and come armed with a gazebo, entire dining sets of tables and chairs and the family silver – there's no paper plates and plastic cutlery going on here! Order a huge picnic hamper from Chilli Bees to save yourself the pre-event prep.
Anna Mason is enthusiastic about spending the day this way: "Go with lots of friends and organise a picnic – I love setting up out of the back of the car. You need a pop-up pergola, but it's fun to do it properly. Get there early enough to do this and then watch the races. Go to the bars for drinks and mingling, perhaps a spot of afternoon tea, and then cocktails back at the car." In fact, the car park transforms into something of a garden party as the sun sets over the race course. It's the perfect end to a great day.
DISCLAIMER: We endeavour to always credit the correct original source of every image we use. If you think a credit may be incorrect, please contact us at info@sheerluxe.com.