My Life In Books By Daisy Buchanan

If you didn't catch Daisy Buchanan on the SheerLuxe Show, it's possible her bestselling book and smart, witty writing isn't on your radar. A freelance journalist, she's a well-known name on the Brit publishing scene, contributing regularly to the Guardian and the Telegraph, giving Ted Talks and generally inspiring team SL with her authentic, funny and soul-baring take on life as a 30-something today. And now, with her memoir How To Be A Grown-Up available in paperback, she's well qualified to give us her literary recommendations…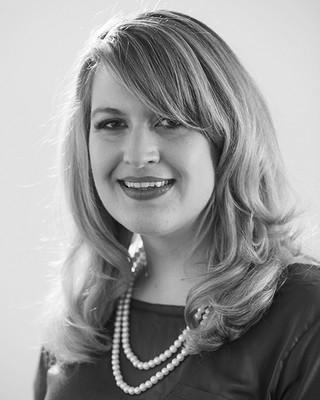 What are you reading right now?
I just woke up with a craving for Somerset Maugham, so I have picked up Catalina. He writes about Spain with such beauty and an oddly mischievous gravity, and I think this choice is a symptom of me needing a holiday! I recently finished Jean Hannah Edelstein's memoir This Really Isn't About You which is out at the end of August. I've been a huge fan of her newsletter for a while, she writes about the biggest and most recognisably tiny aspects of humanity with such detail – and she's darkly hilarious.

What book from your childhood will always stay with you?
So many, because I was a fat friendless nerd and spent absolutely all of my free time bingeing on books with the intensity of a chain smoker. Ballet Shoes, always, because I longed to be a performer and I adored the Fossil girls and their found family. (It's about three little girls who become sisters because they're adopted by the scatty, largely absent GUM – Great Uncle Matthew. They're raised by his niece Sylvia, who takes in boarders out of financial necessity. It's a real 'it takes a village' book, and I love that the girls all work to make money, they are not pretentious about their art. It's also a great handbook for going freelance!) 
All Jane Austen but especially Sense and Sensibility – my Mum adores her, and she made me read the novels before I saw the films, but Mum always presented Jane Austen to me as a wicked satirist, not the tits-n-bonnets merchant that she is sometimes made out to be. Tales of the City, which I found as a teenager and made me feel so much more embracing of the world, and less alone. Emile And The Detectives which I remember as being quite thrillingly and chillingly elegant. The Jennings books which I still find deathlessly and hysterically funny. And I was a Babysitters Club junkie – seriously, I could take on Kid Kits as my Mastermind subject.
Any children's books you sometimes revisit? 
Virago have just reissued some beautiful Noel Streatfeild books, so I just reread Apple Bough and Caldicott Place. When I worked at the teen mag Bliss, I was their books editor and I read a lot of YA – I still revisit Judy Blume and Louise Rennison fairly regularly.

What books made you want to write?
Bridget Jones' Diary and the Adrian Mole books made me realise that you were allowed to write books that were funny, and that had a big impact. And while I will never, ever succeed, I long to write something as beautiful as Tender Is The Night by F. Scott Fitzgerald.

When and where do you read?
I try to read first thing in the morning, in bed, with a black coffee before I touch my phone. I live in Margate, so I read on trains to and from London, and sometimes on the beach when it's not too windy.

Where do you buy books?
My husband and I can't walk past a second-hand bookshop or charity shop without going in. We always come out with armfuls of books. Actually, we can't walk past any bookshop... And often Amazon, which is as indefensible as my Domino's pizza habit, but there we are.

Print or kindle?
Either, I'm a glutton. Print for preference but if I'm out I'll read on the Kindle or iBook app on my phone.

Do you belong to a book club?
Yes! I am a proud, proud member of the Jilly Cooper book club, and its members bring me joy every single day. I've made so many incredible friends, and we even met Jilly last November. She invited us all over to Gloucestershire for lunch – we drank champagne in her sitting room, and it felt like Christmas Day. We have a WhatsApp group where we constantly talk about what we're reading, how we're living, and how much we love each other. Most of us haven't Googled anything since we signed up – it's like a live literary Which? Magazine.

How do you choose what to read?
I get sent vast stacks of proofs, which makes me the luckiest girl alive, so often it's the postman who chooses for me. Everyone I know and love is a reader, so I'm always looking for recommendations – my husband and I swap books fairly regularly. There's a podcast I adore called Backlisted where they explore lesser known books, and classics that have fallen out of favour, and that informs a lot of my reading.

Do you have a favourite author?
Arghhhhh! That is like asking me to pick a favourite sister (I have five). I'm going to say Nancy Mitford. And Nora Ephron. And Eve Babitz. And Marian Keyes. And Nina Stibbe…

What's been your favourite read of 2018 so far?
My friend Caroline O'Donoghue's novel Promising Young Women, which starts as a perfect soufflé of a rom com and warps into a magnificent gothic horror. She is a genius and I'm not sure I'll ever forgive her for it. I've also adored Dolly Alderton's memoir Everything I Know About Love, Christina Patterson's memoir The Art Of Not Falling Apart, the reissue of Eve Babitz' magnificent Sex and Rage and Sarra Manning's truly exhilarating reworking of Vanity Fair, The Rise And Fall of Becky Sharp which is out in September.

What one novel will always stay with you?
It is a tie between Nancy Mitford's The Pursuit of Love and Tender Is the Night. And Rachel's Holiday, my very favourite Marian Keyes novel.

Favourite biography?
Ma'am Darling, Craig Brown's book about Princess Margaret – wickedly scathing, unbelievably funny, thrillingly gossipy and truly tender.

Favourite non-fiction?
It changes regularly, but maybe Starlust by Fred Vermorel, a book that compiles the fantasies of obsessive fans – filthy stuff about Bowie, even filthier stuff about Barry Manilow. I also adore the poet Patricia Lockwood's memoir Priestdaddy.

Do you have a go-to comfort read?
It would have to be Jilly Cooper. I know Rivals off by heart, but that's the universe I want to live in when everything feels a little too much – naked tennis, wafts of Fracas, demon lovers, ravishing dresses, 'blueing' your entire salary on the perfect seduction outfit and Viognier for lunch…

Any guilty pleasures?
I was raised Catholic – all of my pleasures are guilty! If it counts, I'm trying to write a novel with a lot of very explicit sex in it and I am not entirely convinced that it has any literary merit. It might just be a pile pf porn…

What book have you read more than any other?
The Pursuit of Love by Nancy Mitford and Rivals.

What book would you give as a gift?
Eve Babitz' essay collection, Eve's Hollywood, is probably my most given book. Or James and Kay Salter's Life Is Meals, a book where the writers have a dish or a food memory for every single day of the year. It makes a wonderful wedding present. My husband buys copies of JB Priestly's Delight whenever he sees them, in order to give them away again! 

What was the last book that made you cry?
I sobbed over Hannah Beckerman's wonderful novel If Only I Could Tell You, which is out in February.

Any recommendations for laugh-out-loud books?
I think there's a lot of repetition in my recommendations! For my money Bridget Jones' Diary is the funniest book that has ever been published, and I really enjoyed Francis Plug: How to Be A Public Author by Paul Ewen. Every single thing Nina Stibbe writes makes me laugh a lot – I constantly think about a passage in An Almost Perfect Christmas where she describes taking turns with her siblings to defrost a turkey with a hairdryer. 

Are there any books that have helped you through difficult times?
Rachel's Holiday is the book that made me realise I needed to be much kinder and more forgiving of myself and that I had to learn to feel my feelings instead of numbing and distracting myself with litres of white wine and bad sex with men I didn't know very well.

Favourite literary character?
So, so many, but I've always had an extremely soft spot for Pooter from Diary of a Nobody. We are twins in pettiness, struggling with vast and fragile egos and a baselessly inflated sense of our own self-importance.

What one book should everybody read in their lifetime?
Honestly, I don't think you can be that prescriptive – you must read what you love and what you're drawn to. Books nourish different parts of us and we instinctively know what we need. But if you asked my Dad he would say "BLEAK HOUSE!" and that would be the end of it.

Do you have a favourite book of all time?
If I was writing this as I felt the first tremors of a Richter Nine earthquake I would grab The Pursuit Of Love, Rachel's Holiday, Rivals, Man At The Helm by Nina Stibbe and the Nora Ephron omnibus with Crazy Salad and Scribble Scribble. These books are soul balm. These are the books that I couldn't bear to read and know it was for the very last time.

Do you read poetry?
I would like to read more poetry. I love Dorothy Parker, Thom Gunn and Frank O'Hara.

Has anything you've read consciously inspired your new book?
My new new book, The Sisterhood which is out in Spring 2019, is inspired by everything I've ever read, because it's a memoir about my sisters and sisters are everywhere in books, real and pretend  – Fossils, Bennets, Brontes, Mitfords, Radletts, Marches… sisters a-go-go.

How did you find the process of writing a book yourself?
Before I write a book, I have an image of myself sitting calmly, in grey cashmere yoga clothes I don't actually own, sipping perfectly clear, cool water from a heavy crystal tumbler, writing immaculate sentences of great profundity. Then I write and spend months screaming "FUCK!" and crying, while wearing dirty pyjamas. I find that good follows bad follows good – or rather, there will be one day a week when I feel as though the work is good, or at least, the jokes are good. Then it feels like what I think Hannah Beckerman once compared to a cystitis wee, but with words. What's horrible and amazing is that there is no trick, no secret. You just have to spend the time and get over your own vanity and self-loathing and fear of your head and write, and do that the next day, and the next day, and the next day, and that's how you make a book. I feel almost sanguine about it now, but I'm just about to start doing my edits, so another round of swearing and stained nightwear awaits me…
DISCLAIMER: We endeavour to always credit the correct original source of every image we use. If you think a credit may be incorrect, please contact us at info@sheerluxe.com.