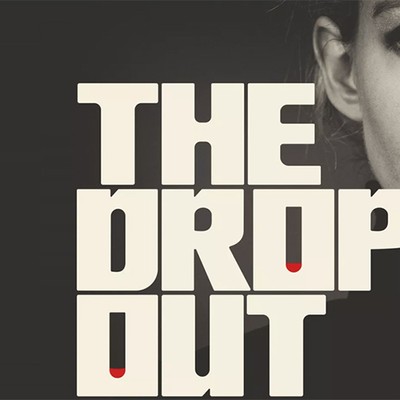 This New Podcast Takes A Closer Look At The Theranos Scandal

In the space of just a few years, Theranos founder Elizabeth Holmes went from the CEO of biotech start-up, a self-made billionaire being compared to Steve Jobs, to disgraced fraud facing 20 years in prison. The Dropout, a new podcast from ABC News, explains Holmes' downfall and the lies that her company, Theranos, told to gain funding.

Elizabeth Holmes' biotech company, Theranos, was founded in 2003, when she was just 19. It created affordable single-drop blood tests (as opposed to intravenous withdrawals) that would accurately test for hundreds of diseases. She said would change the healthcare industry for the better. In fact, she was so confident in her product that she dropped out of Stanford University to pursue the creation of her company – but while she raked in nearly $1 billion in venture capital funding, she now is accused by the federal government of scheming to defraud investors, patients and doctors, and faces up to 20 years behind bars for wire fraud.
It all started after Wall Street Journal reporter John Carreyrou published a string of articles (and now a bestselling book) which called Holmes's practices into question. She was marketing a blood test that didn't work, and he was exposing it.
The story is so intriguing, it's now the subject of both a new HBO film and The Dropout, a six-part podcast created by ABC News and hosted by their chief business, economics and technology reporter, Rebecca Jarvis. Jarvis said the aim of the series is not only to look at Theranos' rise and fall, but also why people at the company went along with its lies. The podcast is aided by deposition tapes and interviews with former Theranos staff and family members. Jarvis begins by covering Holmes' upbringing and how she established her monolithic company, selling its blood-testing machines to huge American pharmacy chain, Walgreens, before moving on to the paranoia within the company, and how Holmes was able to build such a large company without the experience, qualifications or evidence she needed.
The aim of the series is not only to look at Theranos' rise and fall, but also why people at the company went along with its lies.

Even Holmes' voice was called into question. Known for her deep, unusual, baritone voice, former staff members said there were times when Holmes would slip into a higher tone. "It was maybe at one of the company parties, and maybe she had too much to drink or what not, but she fell out of character and exposed that that was not necessarily her true voice," said Ana Arriola, a former Theranos employee. "Maybe she needed to be more convincing to project a persona within a room among male VCs. I'm not really quite sure."
Holmes' product, the single-drop blood test, was supposed to take the pain out giving blood, which is usually done intravenously. This droplet, she said, would then be sent to a lab in a 'nanocontainer', and would deliver results within a few hours that cost half the amount of Medicare. But even before Carryrou's WSJ investigation into Holmes, people were already suspicious – critics wanted proof that Theranos' technology actually worked. But in reality, the Food and Drug Administration had never cleared any of the company's tests.
The series is ideal for those who love true-crime, but aren't keen on the blood-and-guts descriptions in the likes of Dirty John or My Favourite Murder. It has the same amount of scandal, but won't leave you with the same queasy feeling. The real intrigue lies in, as Jarvis says, how Holmes is able to get away with her lies – setting up a multibillion-dollar company that managed to poach high-powered employees from Apple – for so long.
DISCLAIMER: We endeavour to always credit the correct original source of every image we use. If you think a credit may be incorrect, please contact us at info@sheerluxe.com.