SheerLuxe's Top 10 London Restaurants Of 2018

It's been another corker of a year for the London restaurant scene, and it shows no sign of slowing down in 2019. Here, SheerLuxe's Lifestyle Editor selects her ten favourite 2018 openings, which span cheap eats in Covent Garden through to occasion dining in Mayfair…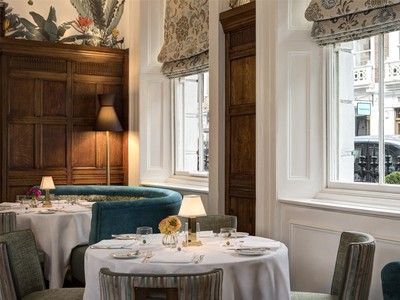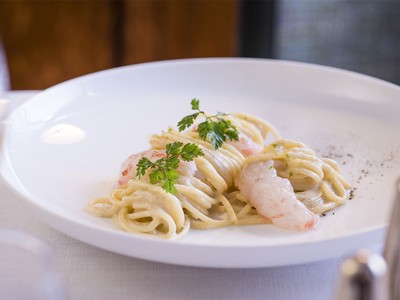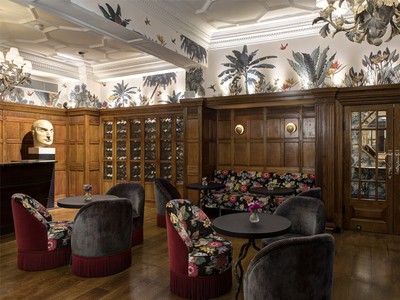 Beck at Brown's, Mayfair
Brown's Hotel is often credited as being London's first hotel – it's been a mainstay on Mayfair's Albemarle Street since 1837. But 2018 saw a step away from tradition with 'millennial makeover' and new modern cuisine from three-Michelin-starred chef Heinz Beck. Billed as a 'casual Italian', once you step into Beck at Brown's (which was previously HIX by Mark Hix) you swiftly realise that this establishment is anything but. Service is slick, the waiters wear white jackets, wines are matched impeccably and sauces are poured with a dash of theatricality. But hotel's personable undertone comes to the fore – not once did I feel anything other than relaxed. I began with what turned out to be my dish of the year – the spaghetti cacio e pepe; spaghetti smothered in a buttery parmesan and pepper sauce, topped with lime-marinated langoustine. The linguini with scorpion fish (a first for me) was another winner. Mains followed in a similarly refined style – delicately presented, but big on taste. The grilled black cod with nduja crust and roast veal with braised onions were both show-stopping examples of how to nail flavour, and the signature tiramisu was the nicest I've ever tasted.
Albemarle Street, Mayfair, W1S 4BP
Visit RoccoForteHotels.com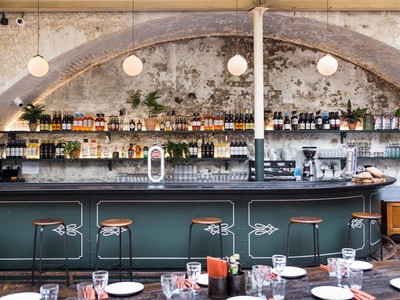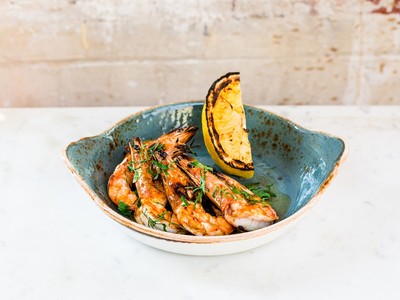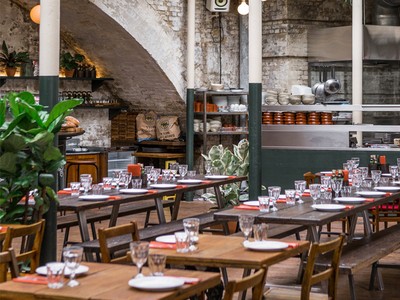 Casa Do Frango, Borough
Located in Borough, Casa Do Frango specialises in Algarvian-style 'frango' chicken, which is cooked over wood charcoal. The result is extra tender (and extra flavourful) half joints of peri-peri chicken. This wood-fired grill is the centrepoint of the open kitchen, which is housed in a striking 85-cover glass-vaulted space, resplendent in greenery and industrial architectural finishes. Its counter-top seats and long communal tables make for a convivial spot to enjoy exceptional Portuguese starters, ranging from grilled whole chorizo with black olive mayo; and Algarvian gazpacho (a garlic-laden must-order); to grilled prawns served with white wine and parsley. Don't even think about leaving without sampling one of the kitchen's pastel de nata egg tarts – they're the best I've had outside of Portugal. Pretend you're on a city break in Lisbon by ordering a port and tonic or a bottle of ice-cool vinho verde; at Casa Do Frango, it's summer year-round.
32 Southwark Street, Borough, SE1 1TU
Visit CasaDoFrango.co.uk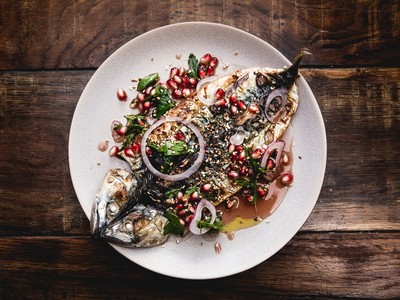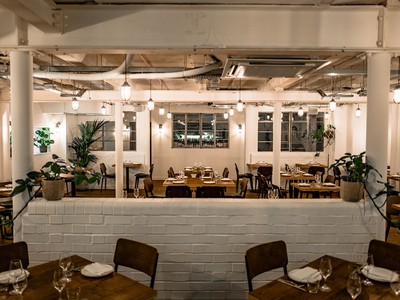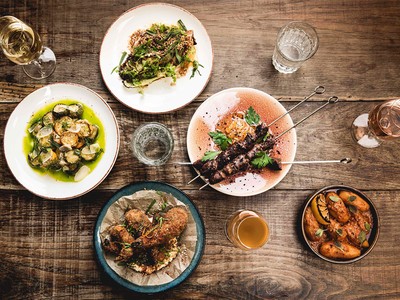 Fare Bar & Canteen, Clerkenwell
November saw the launch of Fare Bar & Canteen, the newest venture from award-winning duo Michael Sager and Marcis Dzelzainis of Sager + Wilde. An all-day bar and restaurant, this is a multifunctional space split across two floors that offers a grab-and-go coffee area, a buzzy ground-floor cocktail and wine bar (which serves cracking cocktails on tap), and an atmospheric, plant-laden subterranean restaurant serving a selection of modern, seasonal dishes. This contemporary space is looked after by head chef Thomas Raymond, previously of the acclaimed Ellory, who serves up the likes of beef kofta from the robata grill (a must-try); beef shin ragu with polenta; whole plaice with curry butter (perfect with a glass of orange wine); and a moreish cylindra beetroot, served with cashel blue cheese and citrus. As per Sager + Wilde, expect an extensive 250 bin wine list of low intervention bottles from boutique winemakers, plus a number of homemade spirits – I seriously recommend ending your meal with a sip of owner Michael Sager's small-batch blend of mescal.
11 Old Street, Clerkenwell, EC1V 9HL
Visit FareBarAndCanteen.com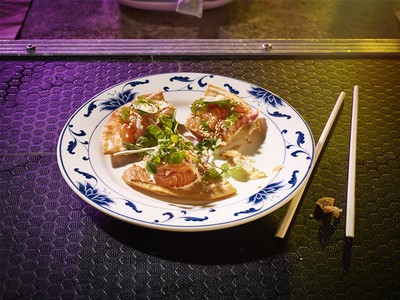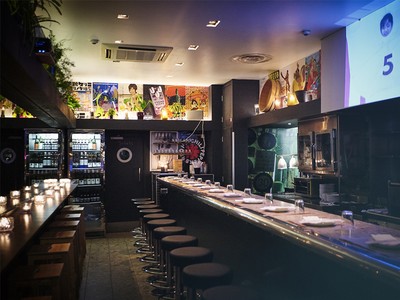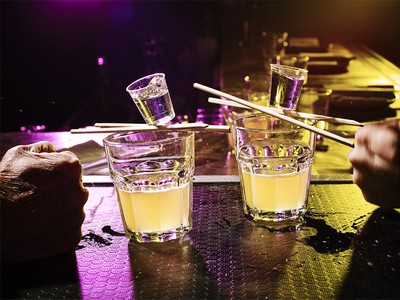 Freak Scene, Soho
I've been massive fans of Scott Hallsworth since he headed up Nobu in Park Lane. I've even attempted to rustle up some of the easier dishes from his Junk Food Japan cookbook, but was ready to let him take the reins once more when he launched Freak Scene in Soho. I really like the new set-up – guests can book a seat at the table (something of a rarity these days) and most of the dishes are designed for sharing between two. As per Barrafina – the previous occupants – the chefs are the star of the show, cooking behind the bar-style seating that surrounds the open kitchen. Yet the décor for Freak Scene couldn't be any more different: posters of rock stars (I was sitting next to a young Nick Cave) and Japanese films take centre stage. The bits of wall that you can see have been painted black and above the bar a huge TV screen plays malevolent Japanese game show Takeshi's Castle on loop. And the music is loud – I spent most of the evening reliving my youth as the playlist spun everything from 90s Green Day to AC/DC. Start with the flavour-packed chilli crab and avocado wonton 'bombs' (they go incredibly with a cold beer) before progressing to the miso-grilled black cod tacos with sushi rice and scorched red chilli salsa (a highlight), and the 'Chicken-Fried Chicken' with peanut soy and sweet-and-sour pickles – it's some of the best fried chicken I've ever tasted. In fact, all the food at Freak Scene is first-class (we genuinely fought over who'd get the last spoonful of hot chocolate mousse with passionfruit parfait and caramelised pecans), but most importantly this place is really, really fun. For a start, Hallsworth's cooking seems a more natural fit for Soho than Chelsea and Mayfair. But it's the fact that this is a restaurant with the look and feel of a dive bar that makes it stand out – for all the right reasons.
54 Frith Street, Soho, W1D 4SL
Visit FreakScene.london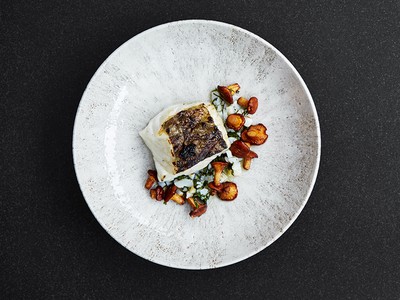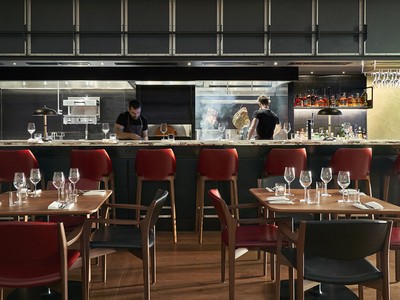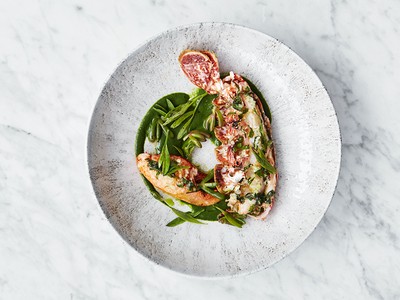 Gridiron, Mayfair
A new addition to Mayfair's dining scene, Gridiron is a modern live-fire grill, created between leading British chefs Richard H.Turner (Pitt Cue, Hawksmoor, Foxlow) and Colin McSherry (The Clove Club, The Fat Duck, Murano). The restaurant combines Turner's expertise in open-flame cooking and ethical sourcing with McSherry's fine-dining experience to create something rather unique to Mayfair. For the best seats in the house, look to the long, marble countertop which has views straight into the kitchen, where the team gives seasonal meat, native fish and vegetables equal attention. Fire-cooked specialities include wood-roasted scallops with bone marrow XO; smoked eel with braised shin of highland beef; and ash-baked turnip mimosa. Although it only opened in November, Gridiron makes it onto this list because of one dish: the turbot with chicken-butter sauce. An absolute winner. Elsewhere, award-winning drinks experts, brothers Max and Noel Venning of Dalston bar Three Sheets, have created a list of re-imagined cocktail classics using unexpected ingredients to complement the menu. Expect the likes of a 'Bloody Mary' with vodka, mustard, butter, stock and tomato; and a 'White Russian' with vodka, coffee, miso and milk.
Old Park Lane, Mayfair, W1K 1LB
Visit GridironLondon.com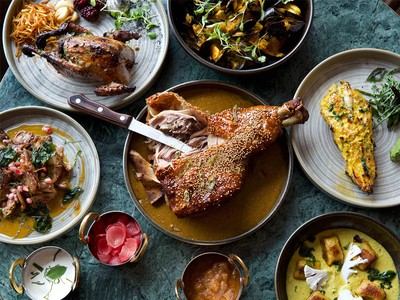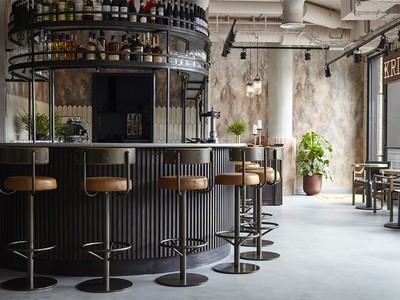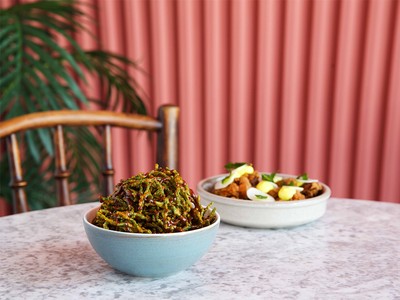 Kricket White City, Shepherd's Bush
They say third time's a charm, and I'm inclined to agree in the case of Kricket. I've queued many a time at this modern Indian's small spot in Soho (and its original shipping container in Brixton), so was thrilled to learn of its vast new site in Shepherd's Bush. Part of the Television Centre redevelopment, from the outside Kricket is an expanse of glass, but within strategic yet striking décor makes this an inviting spot for dinner. I recommend starting with one of the team's tasty non-alcoholic tipples, such as the 'Tamarind Sour'. Here, dishes are designed for sharing: menu highlights include old favourites such as samphire pakoras with tamarind and chilli garlic; and Keralan fried chicken with curry leaf mayo and pickled mooli; together with new hits – the kid goat leg raan (complete with pomegranate, goats curd and mint raita, and pink pickled onions) is sensational. Make sure to order a wholewheat roti to mop up the sauce. Even if you're full, be sure to order the gulab jamun with carom seed crumble and milk ice-cream for dessert. It's one of my top puds of the year.
Wood Crescent, Shepherd's Bush, W12 7SB
Visit Kricket.co.uk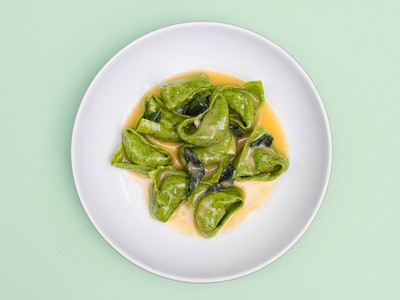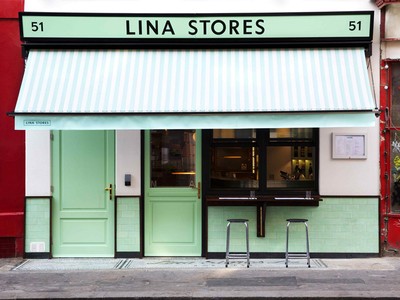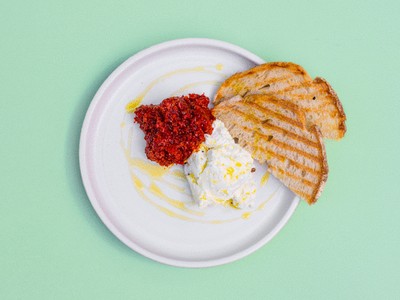 Lina Stores, Soho
Since original founder Lina opened the doors to this revered Soho deli nearly 75 years ago, Lina Stores has become something of an institution, providing homesick Italians and in-the-know Londoners with the best ingredients Italy has to offer. And as of May, it has its very own restaurant, using the fresh ingredients made at the Brewer Street deli. A no-bookings restaurant on vibrant Greek Street, the kitchen is headed up by Masha Rener, the deli's in-house pasta chef and a restaurateur from Umbria, Italy. Together with her team, she's creating spectacular dishes out of the simplest ingredients. Of the eight pasta dishes, I opted for the veal ravioli with marjoram and toasted breadcrumbs (umami-laden and buttery); and the ricotta and herb gnudi with sage and brown butter, which was crammed with so much leafy flavour that was it not for the parmesan hit, it would almost feel healthy. But the highlight had to be the rabbit ragu with rosemary and taggiasca olives – a tangle of silky pappardelle heaped with gravy-slicked rabbit and a lively hit of olives. While it's often successful restaurants that launch shops off the back of their produce, this U-turn from Lina Stores breaks with tradition in impeccable style. What's more, it's an affordable spot – pastas cost around £8.50 each, antipasti averages £4.50 and cocktails start at £6.
51 Greek Street, Soho, W1D 4EH
Visit LinaStores.co.uk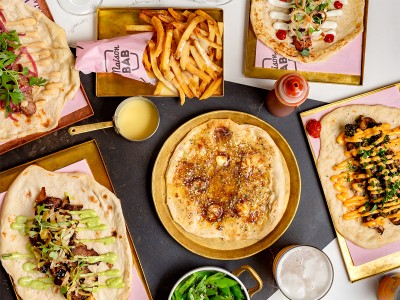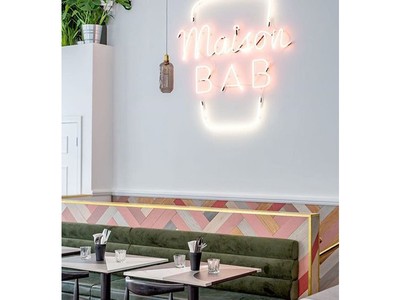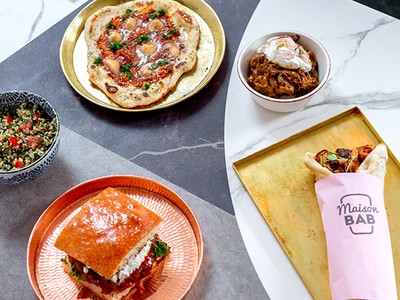 Maison Bab, Covent Garden
Located on Mercer Walk (just opposite Neil Rankin's newest Temper site), Maison Bab is a new style of kebab house, complete with a picture-perfect setting, a bar that pours out CBD cocktails and hidden ten-seater fine-dining restaurant. The stylish new venture is a collaboration between the founders of Kingly Court's Le Bab and the team's executive chef Manu Canales Garces (previously sous chef at the two-Michelin-starred Le Gavroche) who will head up the kitchen at fine-dining Kebab Queen when it opens early next year. In the main dining room, the eight-strong kebab menu (all priced under £10) sits alongside a selection of starters, such as meat butter naan (a must-order), doner beignet (crispy-fried lamb balls with chilli sauce and garlic); and superlative babaganoush. There's also a focus on vegan dishes – think celeriac shish: miso-marinated celeriac chunks, wrapped with pickled onion rings, toum and chilli sauce. New for this site is the unbeatable raclette shawarma – pork shawarma, chilli and pickles atop a crusty focaccia, all covered in molten, caramelised mature cheddar. When it comes to cheap eats, this one is right at the top of my list.
4 Mercer Street, Covent Garden, WC2H 9FA
Visit MaisonBab.com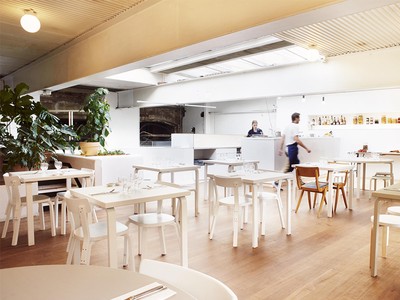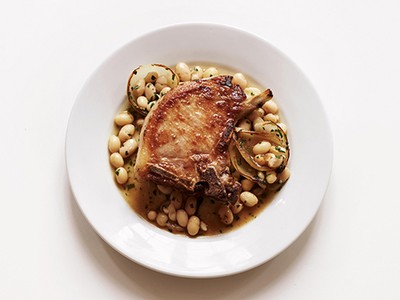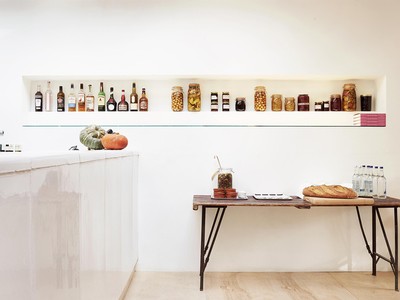 Rochelle Bar & Canteen
A restaurant that's been taken over by the duo behind Shoreditch's best-kept secret, within a contemporary arts hub, you'd expect an arch statement. Instead, Rochelle Canteen's Margot Henderson and Melanie Arnold (the eponymous Arnold & Henderson catering team behind a slew of A-list parties) embraced the bare-bones aesthetic of the ICA's old modernist café-bar and served up a deliciously restrained overhaul when they opened in January. A changing menu comprises simple dishes made extremely well: hits from my lunch include smoked cod's roe with crackling, Old Spot with sauerkraut, and an unforgettable pheasant and bacon pie. These plates are very much not for sharing. Fresh from the original Rochelle, head chef Ben Coombs serves up British classics designed to be devoured solo, and that's what I did – right down to the side dish of buttered greens. To finish, a light chocolate sponge with a generous dollop of creme fraiche reinforces the message: this is the comfort food you crave, done infinitely better than you'd manage at home. I was impressed by the exceptionally friendly staff and faultless food – and returned weeks later for a scoop of its marmalade ripple ice cream before checking out one of the ICA's exhibitions. Away from the sleek and simple restaurant, the gallery also has two ornate private rooms that overlook The Mall. Given that these are available to book for parties, there's no reason why you can't make like Kate Moss and throw a banquet of your own.
The ICA, The Mall, SW1Y 5AH
Visit ICA.art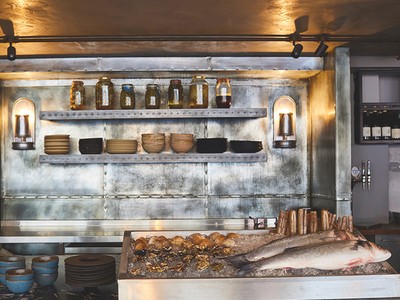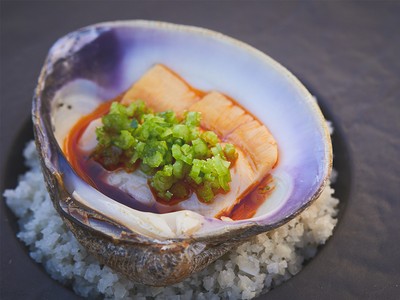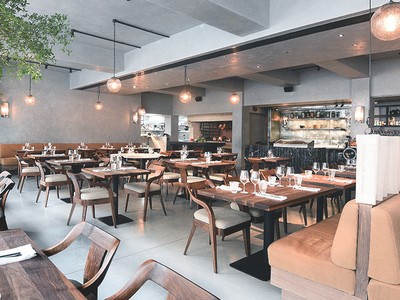 St Leonards, Shoreditch
I'm a regular at the antiques-filled Brunswick House on Vauxhall Interchange (it's the only place to love around that fume-filled circle), so was quietly excited about Jackson Boxer and Andrew Clarke's new Shoreditch launch when it was mysteriously announced on Twitter in May. Jackson and Clarke mean business: this is a large-scale project that takes in a sweep of the newly reconfigured Leonard Street and the restaurant is a vision of head-to-toe polished concrete, accented by sculpted wooden chairs and curved tables. A new style of kitchen for the duo, the cooking space at St Leonards is exposed and based around a large, log-fuelled fire (manned by the hirsute Clarke), while an ice bar filled with raw fish and shellfish is paired alongside it. Across the two sections, the team delivers a simple and ever-changing menu of fish and crustacea, followed by larger sharing joints of meat and whole fish charred over the hearth. Big on flavour and bold in execution, everything I sampled from the menu offered a hit of umami and an aroma of the unusual. This was exemplified by my first bite: a raw cherrystone clam served in the shell with ginger vinegar, Sichuan oil and coriander stem, and my dish of the night, a side order of hispi cabbage with pork fat and XO crumb. When it comes to pud, there's just one thing you need to order – the salted caramel and sherry tart with cardamom ice cream. It's as rich and indulgent as it sounds.
70 Leonard Street, Shoreditch, EC2A 4QX
Visit StLeonards.London
DISCLAIMER: We endeavour to always credit the correct original source of every image we use. If you think a credit may be incorrect, please contact us at info@sheerluxe.com.